Listening to Black Voices
Former J&J Executive Marilyn Thompson on Diversity, Inclusion and Corporate Culture
Marilyn Thompson also weighs in on the Will Smith/Chris Rock altercation and its broader implications for the Black Community.
This article is part of the series Listening to Diverse Voices, proudly presented by Gulf Coast Community Foundation.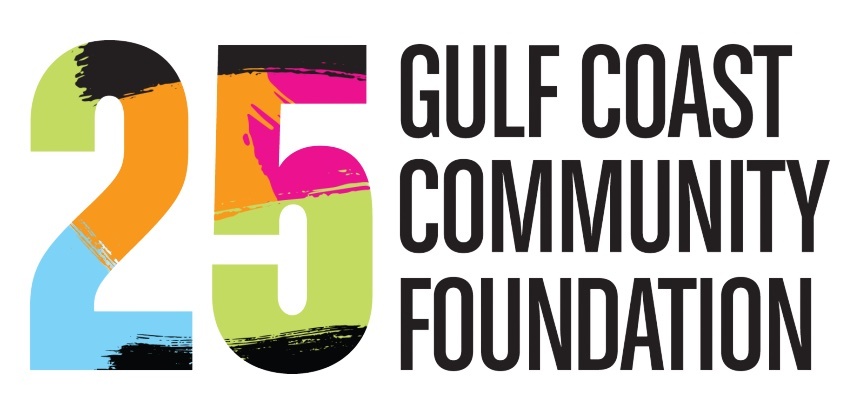 Philadelphia native Marilyn Thompson is a retired human resources executive who held high-level roles at companies like General Electric, GlaxoSmithKline and Johnson & Johnson. She was often the only woman of color at the corporate table, and the first woman to hold various key leadership positions.
Thompson earned a bachelor's degree in sociology from Vassar College, a master's degree in social work from the University of Pennsylvania, and a master's degree in business administration from Drexel University, with a concentration in organizational behavior. In her most recent position before she retired, Thompson was the global director of diversity and inclusion at Johnson & Johnson, overseeing DEI initiatives company-wide.
Since moving to Lakewood Ranch with her partner, Prince Knight, in 2012, Thompson has stayed just as busy in retirement as she was in the corporate world. She's deeply involved in philanthropy, serving as the vice-chair of the Community Foundation of Sarasota's board of directors and leading the foundation's diversity, equity and inclusion task force. She also serves as vice-president of programs for The Links Incorporated Bradenton/Sarasota chapter and is a founding member and former president of Masala Giving Circle. She's an active member of  the Howard Club of Southwest Florida, the Association for the Study for African American Life and History (ASALH), and International Women's Forum. Additionally, she's a mentor at Take Stock in Children and provides leadership coaching to nonprofit female executives.
We spoke to Johnson about...
Many Black migrants flocked to Philadelphia to escape the Jim Crow South. Regardless of civil rights reforms, racial discrimination persisted. What was it like for you and your family?
"My father, Jake Huffman, was one of those who migrated from the South. He was born and raised in a small town in South Carolina, where his family was sharecroppers. My mother, Maggie, was from Maryland and migrated to Philadelphia as well. My parents were married there in the '40s.
"Philadelphia was a highly segregated city. I grew up with Blacks and many different ethnic groups such as Hungarians, Italians and Chinese. There was not a lot of integration when I grew up in '50s and '60s. Over next two decades, that changed a little. But even today, there are large pockets of groups that live in certain areas, so it's not as integrated as you'd think.
"I lived in an area that was in transition in West Philadelphia, near major universities such as Drexel and the University of Pennsylvania. Whites that initially lived there were moving to suburbs, which is known as 'white flight.' By the time I was in my teens, only a few elderly whites remained."
What was your early education like?
"I attended an elementary and junior high school that was predominantly Black. However, the academically advanced high school I attended, which was not in my neighborhood, was a great mix of students from all backgrounds."
What was college like?
"When I went to Vassar, one of the Seven Sisters schools, I was aware that I was in a mostly white world—and a wealthy one at that. I was highly aware that I was different." 
"Black students hung out together; we became roommates and built a support system for ourselves. And we had a great time.
"In the '70s, I became an activist with my fellow students. We pushed the school to develop an African-American studies program while we developed our own network, which leveraged opportunities to advocate for other Black students. These actions strongly bonded us as a support system.
"Because of our advocacy, the school developed the African American studies program we wanted and established a special facility in Poughkeepsie for outreach. I am proud to be associated with Vassar—especially when you learn that their slogan is, 'Vassar is not unique, every student is unique.'  It's a school that values differences."
Do any events or experiences particularly stand out?
"At the time, Vassar students had access to Black leaders and activists who were speaking at the colleges around us. One was Stokely Carmichael, who presented at Yale. I will always remember the words he spoke that day, 'You are not here because you're smart. You are, but you're here because other people laid down their lives so you could get this Ivy League education.' This statement and my parents—who instilled a sense of commitment to pave the way for others, work hard and do our best—inspired whatever I did, and continue to do, in my life.
"This even came full circle with my father, who was from a family of 13, with a fourth-grade education. I remember, as a child, teaching him reading and writing while my sister, who holds a mathematical doctorate, taught him arithmetic. He was proud of us as we were the first generation to graduate in our family—me with a master's and my sister with her doctorate."
As global director of diversity and inclusion at Johnson & Johnson, what was your strategy for embedding diversity and inclusion into the company's workforce?
"When I joined Johnson & Johnson in the '90s, it already had a commitment to diversity. It was a business imperative that aligned with its values to respect every individual. They received many recognitions as the best company for working women. And there was a lot of support for work that we did. That commitment has been sustained throughout time.
"In my last years at J&J, my focus on diversity emerged. Our philosophy and approach were to embed DEI into the company's DNA—not as a one-time event, such as a training session. We looked at talent within [the company], and we went after the best. That talent needed to be diverse of thought and opinion. Our workforce felt a sense of belonging and involvement within a culture of respect. I am very proud of the company's ongoing dedication to advancing DEI as a business imperative.
"Not only was it a strategic imperative, but it also gave us a competitive advantage to be innovative in the marketplace with products, clinical trials and marketing.
"My focus was global. I worked with our executives to implement comprehensive leadership accountability and strong communications, and tied accountability to management performance. But like anything in a large corporation, it's a journey. One size doesn't fit all when it comes to DEI work. However, some best practices can be applied whenever or not you're working in a corporate or nonprofit environment."
What are they?
"To be successful in this work, one must engage the head—the thinking side or logical and business rationale; the heart—the feeling side or emotional and human connection component; and the hands—the practical application. Sometimes what gets in the way is that we lack competency, and we do what is convenient and comfortable—for example, hiring people and vendors who look like us. "
Are there programs that you're particularly proud of?
"In 1999, I was part of an amazing program launch called Leadership 2020. I led the design and implementation at Ortho Biotech, a J&J company. We developed theories that considered and anticipated the emotional intelligence that our company leaders would need 25 years into the future. One prediction was that those in the minority would experience a demographic shift to the majority.
"We prepared leaders for what this would mean in terms of attitude, behaviors, and systems to get ahead of the curve while also appreciating other cultures. It's interesting to me that we were planning for this decades ago, and here we are talking about these issues presently."
"Giving is part of Black history, dating all the way back to slavery. We have always given to each other—from churches to sororities, it's just come naturally.
"When I moved here, I wanted to find my place philanthropically and connect with other like-minded Black women, but there were not many organizations that focused on the Black community. Then I met Sheila Baynes, who had the idea for Masala Giving Circle for Black women to give out grants to organizations that serve the Black community, especially those just getting started. The organization doesn't have to be a Black organization, but it must have a commitment to the Black community.
"I helped to get it going as a founding member, and I succeeded Sheila as president. Masala Giving Circle was established in 2013, and since then we have grown to nearly 90 members and have given away more than $100,000."
Taping into your sociology background, let's talk about the Will Smith/Chris Rock altercation, which has many implications for the Black community. Help us understand them.
"In 2009, Chris Rock produced a movie about Black hair titled Good Hair, so I am surprised that he would make a joke around a Black woman's hair, which is a sensitive identity topic for Black women. He went to a territory that wasn't appropriate. But Will was [also] inappropriate and could have been cooler in his response.
"You may have heard of the Crown Act, based on the acronym 'Create a Respectful and Open World for Natural Hair.' It's dedicated to protecting against hair discrimination. When it comes to their careers, Black women have [long] had to look the part for business by wearing their hair straight and looking like their white counterparts. Part of my success was because I could look and talk the part. Which reminds me of when I asked my father what it was like growing up in the South—he said with a sad look and in a somber tone, 'It was OK, as long as you knew your place.'"
"When I was in the corporate world, I feel I was able to remain true to myself, but I did wear my hair straight for the bulk of my career. Toward the end I became more natural. Now that I'm retired, I'm as natural as I want to be. And it's beautiful to see Black women wearing all sorts of hair styles."
What would you like your white friends or acquaintances to be doing right now?
"I don't want you to feel blame or ashamed. I want you to be open to exploring and learning—we all must get to know each other as people. Be open and listen.
"We're in a political environment that is divisive and negative. We must get beyond that to learn and explore who we are as individuals."
Listening to Black Voices is a series created by Heather Dunhill