Listening to Diverse Voices
Stacy Hanan on Being Jewish in Sarasota
The longtime resident is deeply involved in our Jewish community, which is undergoing both demographic changes and unsettling examples of anti-Semitism.
This article is part of the series Listening to Diverse Voices, proudly presented by Gulf Coast Community Foundation.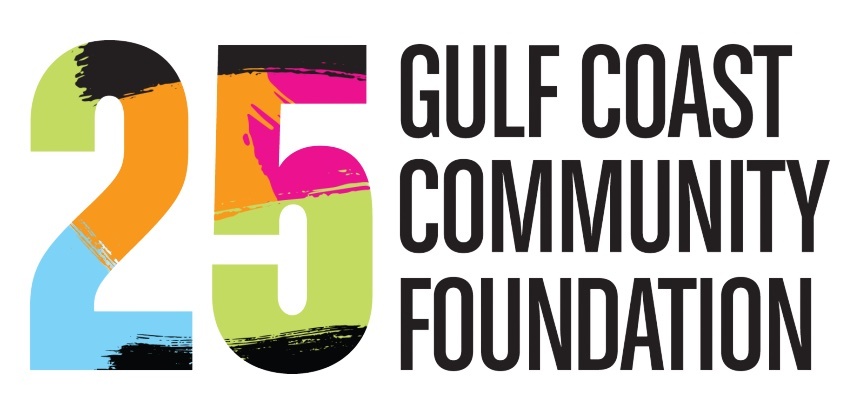 Stacy Hanan, 52, is a longtime real estate agent with Michael Saunders & Company. She and her husband, Ben, an attorney with Shumaker, Loop & Kendrick, have three daughters in their 20s and have lived in Sarasota for 24 years. (Ben grew up here.) Strongly rooted in their Jewish faith, the two, who were college sweethearts, raised their family following the traditions they grew up with: Shabbat dinners, celebrating Seders and the High Holidays, and attending Temple Beth Sholom, where they have also served in leadership roles over the years.
Stacy is also very involved with the Jewish Federation of Sarasota-Manatee, which has recently been expanding its campus on McIntosh Road and upping security measures for itself and other Jewish organizations (for an overall close to $2 million) in the aftermath of anti-Semitic crimes, especially the white supremacist terrorist shootings at the Tree of Life synagogue in Pittsburgh in 2018 that took 11 lives and wounded six more people.
"Pittsburgh really changed our world," says Hanan. While she sees some things changing for the better for Jews here (a recent study commissioned by the Federation and done by Brandeis University shows a steep rise in Jewish households in Sarasota and Manatee overall), she also says, "I'm finding it [anti-Semitism] is worse today than before, although that may be partly because it's reported more." Incidents of hate graffiti, swastikas and defacement committed at Sarasota's Temple Sinai and Temple Emanu-El in 2020 have been especially upsetting.
 Hanan says she grew up "in a bubble" in her hometown of Memphis, where her family lived with mostly Jewish neighbors, and she attended Jewish day and overnight camps. And at the University of Texas, where she and Ben met, she was a member of a Jewish sorority and he belonged to a Jewish fraternity, so their worlds consisted largely of fellow Jews. Not so in Sarasota. We asked Hanan about her experiences, her work with the Jewish Federation, and how the demographics of Sarasota-Bradenton are changing.
How did you arrive in Sarasota after your marriage?
"After college, we lived for a while in Washington, D.C., and then in Tampa, and I always told Ben I never wanted to live in Sarasota! I thought of it as old people then. But his family was here, and he got a great job offer, and once we moved here, I loved it.
"In Memphis, and in other cities where we lived, it often felt that Jews were congregated in one area. Here, we had to work harder to feel that community, especially having our kids raised in the public school system. Our daughters all went to Pine View, and they didn't have many Jewish friends there. So we made sure to get them involved in Jewish youth groups, and sent them to Jewish overnight camp at Camp Ramah in Georgia. We know that kids have a higher percentage of continuing in the Jewish faith that way. They also all went to Israel for summer camp, and they really found their identity with that."
You also kept the at-home traditions strong. Was that for your parents' sake, yours, or your kids'?
"More so for my kids, so that they would see it, but for me and my parents and Ben's parents, too.
"When we first moved here we got really involved with the Jewish Federation when we went on an Israel trip with several other couples. We attended a young leadership conference and came back energized, so we started one here. I've been on and off the board of the Federation for years. Now I'm co-chair of the capital campaign to build a new campus for Jewish life, on the 32 acres the Federation has. We're building an event center, a day camp, a Holocaust memorial garden and more. So far, we've raised $19 million; the goal keeps increasing as construction costs go up.
"Ben has served on the board of Temple Beth Sholom; he's now chair of All Faiths Food Bank."
Have you experienced anti-Semitism in your own life?
"As I said, growing up in Memphis, I lived in a bubble. I really can't recall episodes of anti-Semitism. Although there was the time my neighbor in Memphis, who was Evangelical, took my brother and me to Sunday school, and asked us to repeat a lot of words, which I did without questioning it. My brother said, 'Did you ask Jesus into your heart? Because that's what you said.' I was so upset! I thought I had become a Christian.
"But I have felt it here, especially for my kids. It's the policy for public schools here not to have tests over the Jewish High Holidays, for example. But every year their teachers didn't pay attention to that. Even at the University of Florida, where my daughter attends now, they have classes and tests during that time. It may seem a small thing, but it shouldn't have to be a fight every time.
"My daughter told me that once in high school here, she asked a teacher if it would be possible to move a test date that was set for Rosh Hashanah. And he said out loud to the class that he would move it up a week, just because of her. He blamed it on her, and she was mortified.
"Another time, my twin daughters were riding the school bus when another student said, 'I'm killing all the Jews.' Today, you would probably be arrested for that, but then, it was just that the student was off the bus the next day. 
"My grandparents were really the ones who faced it—they were Holocaust survivors. My grandfather was the cantor of a synagogue in Germany, and the Nazis arrested him. On Kristallnacht [the Night of Broken Glass, in 1938], they made my grandmother take the Torahs out of the synagogue and throw them on the fire in the street. My grandfather escaped Dachau, which was a work camp at the time. My grandmother would never talk about all that, but my grandfather, Alfred Gruen, did speeches about it and was interviewed by the [USC] Shoah Foundation, which was founded by Steven Spielberg. My dad's parents and two uncles were the only survivors of his family from the Holocaust. Everyone else died."
The survey Brandeis University did for the Federation shows that our two-county region now has 35,000 Jews living here—an 86 percent increase since 2001. That's a huge rise.
"Yes, and it's exciting to see how much the Jewish population has grown. But many of those Jews are not affiliated with any local synagogue. Only about 16 percent are. With the Federation, we are trying to encourage more affiliation, and to get them involved in our new campus.
"Eighty to 90 percent of my real estate clients are Jewish, because I've advertised in Jewish publications in the past. A lot more come from the Northeast now or California, as compared to the days when it was mostly from the Midwest.
 "But today all of my clients are referrals. It's a great niche to be in. It's interesting how they start with a synagogue or the Federation to do their real estate searches. Because there really isn't one area of town here where Jews tend to live. Maybe mostly it used to be downtown, or Longboat Key, but now it's everywhere. A lot of my clients live in Lakewood Ranch, and there's no synagogue there; there really needs to be.
"As I said, a lot of them are not affiliated with a synagogue, but they do still observe traditions like Seders and lighting the candles on Shabbat. Our goal at the Federation is to have outreach programs in Lakewood Ranch, Venice and Bradenton, now that we know that population is there."
Do you see any positive changes for Jews personally?
 "Recently my husband and I got a call from a colleague who said, 'I belong to this club that has a history of anti-Semitism, but we aren't that anymore, and we want to invite you to join.' Now, it turns out we were not interested in joining, but at least the offer was there. My husband, growing up here, knows what clubs he wasn't allowed in. So that's a change.
 "Also, personally, we went to a wedding a couple of weeks ago, at the Ringling. There was a Jewish bride, a Muslim bridegroom, and all their parents and everyone were dancing and having a great time. Everybody there spoke about the diversity and how beautiful it was."