Listening to Black Voices
Talent Agent and Attorney Nurisha Harvey on Activism, Implicit Bias, and Equity vs. Equality
Harvey, who grew up with major civil rights activists, talks about where we are today in the struggle for equality.
This article is part of the series Listening to Diverse Voices, proudly presented by Gulf Coast Community Foundation.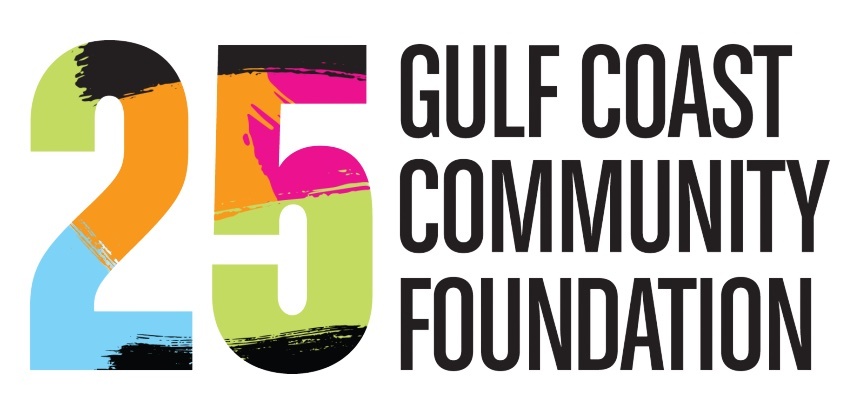 Born in South Orange, New Jersey, in the early 1980s, Sarasota-based talent agent and attorney Nurisha A. Harvey grew up in a community with few Black families. However, thanks to her civil rights-activist parents—Hon. Balozi Zayd Harvey and Hon. Karimu F. Hill-Harvey—Harvey was exposed to Black communities around the world.
Harvey followed in her parents' social, political and cultural footsteps, even attending their alma mater, Seton Hall University. She later graduated cum laude with a J.D. from Western Michigan University's Cooley Law School.
Now the owner of Righteous Talent Agency—which offers representation and consulting for actors, musicians and models—Harvey is one the few talent agents of color licensed in New York, New Jersey and Georgia. She has worked tirelessly for representation and inclusion of people of color on television, in film and print, and in Broadway shows such as The Lion King and Finding Neverland. She has also booked talent on national platforms like Nickelodeon, HBO, ESPN and Lifetime.
In addition to her work as a talent agent, Harvey has held leadership roles at organizations including the Phi Delta Phi Legal Honor Society, Christian Legal Society, Black Law Student Association, Phi Alpha Delta Law Fraternity and the Sports and Entertainment Law Association. She's also licensed to practice law in more than 40 states.
A single mother of two, Harvey now lives in Sarasota.
Tell us what it was like to be the child of civil rights activists.
"While I was growing up, my parents had a village mentality, which meant a family relationship among the community and the thinking that many hands make light work. We always had an open-door policy in our home.
"My grandfather, Clifton Harvey, was a very close friend to Marcus Garvey [founder and first president-general of the Universal Negro Improvement Association and African Communities League] and an activist in his movement. My grandfather then mentored my father on the African legacy and pan-Africanism ideology.
"My father served as executive director of the Harlem Third World Trade Institute for more than 15 years, and my mother was a powerhouse in the legal world and is now a retired judge. We hosted many notables, including Muhammad Ali, Rev. Jesse Jackson, U.S. Amb. Andrew Young, poet Amiri Baraka, and the late Nelson Mandela and his wife Winnie Mandela during their first trip to the United States after Mandela's release from a South African prison. There were also professional athletes, religious leaders and entertainers, and many influential people who were important to the civil rights era and who are yet to be acknowledged.
"I wasn't starstruck because these people weren't strangers to me. They treated me like family because they were so close to my parents. 
"I never realized that I was being raised by living legends when I was a young girl. Now, it all makes sense when I hear their stories and see the impression that my parents made on people's lives, the communities they enhanced, and the impact they had on the African diaspora. They were history-makers, gap-fillers, and shields for many, and their good deeds will never be forgotten."
How did this upbringing inspire you?
"My name, in Swahili, means 'bring light into the world,' and this, from a spiritual and humanities standpoint, has been my mission in life. Light also means hope, and a part of my purpose is to give people hope. I try to bring positivity and warmth with me, which is a part of what light does, and shine a light on injustices that are plaguing communities."
How do you view Sarasota and Manatee?
"There's a lot of work we have to do here. Part of the local issue is a gap in community resources and an awareness of what the issues really are. How can you solve a problem without comprehending, relating to or understanding what the issue is? There's a disconnection from the people with knowledge, power and resources and the people who need the assistance. People with issues don't know who to go to for everything from employment to economic, education, and social and family inequities. We need to bridge the gap.
"For anyone to be able to help another, you must be accessible. If you're not approachable and empathetic, people are not going to come to you. Bring your humanity. People will stop in the middle of a highway to let a turtle cross; how can we not have the same compassion for humans?"
Is there a better way for us to think about hidden biases?
"First, it's important to understand implicit versus explicit bias. Implicit bias is an unconscious awareness; explicit bias is when you are aware of your bias.
"Traumas are passed down from generation to generation, which negatively impacts a community. Those traumas include implicit biases that we don't understand or comprehend, which affect our decision-making processes. Those implicit biases can be anything from stereotyping to pre-judging to microaggressions. Being unconscious of them is the issue.
"The reason why some people are not aware of their implicit biases is because we, as a community, have failed to tell the full truth. We have to stop covering the false narratives of history. I say this not to make people look like villains—but how do you get to the root of the issue to find effective solutions if we are not dealing with the whole truth of the matter? It may be painful, embarrassing, and overwhelming, but we have to be intentional with problem solving."
Have you had painful moments here you can talk about? 
"I've had multiple experiences with racism. Many times, the Black community is viewed as being a threat or criminalized. And if not that, we are viewed as second-class citizens, without value and purpose. An example of this could be in language or action, such as a white woman clutching her purse while passing a Black person. And I can't tell you how many times, as a Black woman, I've been questioned when making a return with a receipt in hand, which results in me asking for a manager.
"Another incident was when my son and I went into a [local cell phone store]. A couple had a dog inside. I have asthma, so I asked the owner of the dog if it was certified as a service dog and the owner of the dog said, 'No.' I explained that I'm allergic and asked if the dog needed to be in the store. One of the representatives said, 'We can step outside, and I can help you.' So the dog, which was not there for medical purposes, was more valuable and respected than a Black woman and her Black son. When I asked for a manager, the employee who said they would help me outside was the manager.
"I had to identify myself as an educated professional, but Black people should not have to take this step. We should not have to validate ourselves with our professional titles to be respected for who we are. That has to stop."
"Another example was in 2019—after finishing a week of law school final exams, I promised my children that I would take them to see the movie Little. That day, I purchased three movie tickets, one for myself and two for my 11-year-old son and 12-year-old daughter. It was very dark and the movie was already running. [A] white man came to our row, looked at me and left.  Then a supervisor came over and called for the manager. The manager came with [an] armed security guard. The movie theater staff accused me and my children of sitting in a white man's seat, even though there were other empty seats in the theater. 
"The manager threatened to throw me and my children out of the theater, stopped the film and raised the lights in the middle of the movie, making a spectacle of us, as if we didn't belong in his venue. The racial profiling and criminalization of me and my children continued even after showing the receipts from my three $6 movie tickets. That experience traumatized my children. 
"The purpose of sharing my negative experiences as a Black woman and Black parent is to show that our communities are still facing substantial disparity and inequity in 2021. It is imperative to make others aware of how Blacks continued to be viewed and treated, and how it makes us feel. The hope is to begin to initiate awareness and change the way Black people are viewed and handled for the good of all communities."
Do you think our educational system could be doing better?
"I think we all can agree that public schools—and any academic institution—should prioritize diversity, equity and equal educational opportunities for all students to clear up any possible disparities or inequity and for the sake of transparency. [At one local polytechnical school], over the course of six years, between 2016-2021, the school only admitted 12 to 14 Black children. During those same six years, 356 to 453 white kids were given admission. These are the examples of disparities in the educational system pertaining to race.
"So how is the school actively regulating and promoting adequate diversity? And why is the Black community still fighting for admission to a public school in 2021? This is very sad. The [school district] should consider a disparity study regarding racial and disability demographics on these charter schools and accelerated programs. It appears that some accelerated programs are largely admitting white children and selecting a handful of Black children to hide their actions.
"We must even the playing field for the Black community. We need to deal with equity first. You can't spin it any other way."
What is the difference between equity and equality?
"Both equity and equality promote fairness. Equity recognizes that individuals, or groups of people, have different needs to reach a fair and equal outcome. To achieve equity, one would first have to be provided with specific resources and opportunities to address a deficit or circumstances.
"Equality is simply treating everyone the same or providing the same level of support regardless of the needs, deficiencies, or handicaps of the individual or group.
"Equitable actions will eventually produce equality, although the Black community cannot achieve equality without first obtaining equity in the economy, education, healthcare, real estate, and in the criminal justice system, and so on.  We first need equity and then equality to achieve justice for all.
"Diversity and inclusion are also important. Diversity is having a seat at the table or on a team. Inclusion is the ability to participate and contribute to the decision-making. But to be diverse is not always to be included. We don't want to be seat fillers just to fill a quota. We want to contribute to choices and decisions and be taken seriously."
What would you like your white friends or acquaintances to be doing right now?
"Have an open mind, a humble heart and be willing to hear the whole truth of our history. Consider that you are not getting the complete version of American history, whether innocently or intentionally. This means that we are not properly preparing our children to go into the world knowing what justice, equality and inclusion really look like. The youth are our next leaders, doctors and politicians. If they are not fully educated about history, then we are just recycling racism, bias, prejudice and discrimination. And this goes from Black to white. It's not one-sided. Both sides are misinformed.
"Also, take the time to identify and be aware of your implicit biases that have been passed down unconsciously, which affect how you approach and make decisions about the Black community. Come to the table willing to hear the issues, concerns and traumas that have been passed down throughout Black generations. Then be strategic while looking for effective solutions for the Black community—whether that's using your contacts, resources, education or lending your time. It is a daily practice."
Listening to Black Voices is a series created by Heather Dunhill