Listening to Black Voices
Presidential Appointee J. Veronica Biggins on Diversity and Inclusion in the Workplace
Biggins, former Director of Presidential Personnel for the Clinton administration, shares her thoughts on how to fight systemic racism.
This article is part of the series Listening to Diverse Voices, proudly presented by Gulf Coast Community Foundation.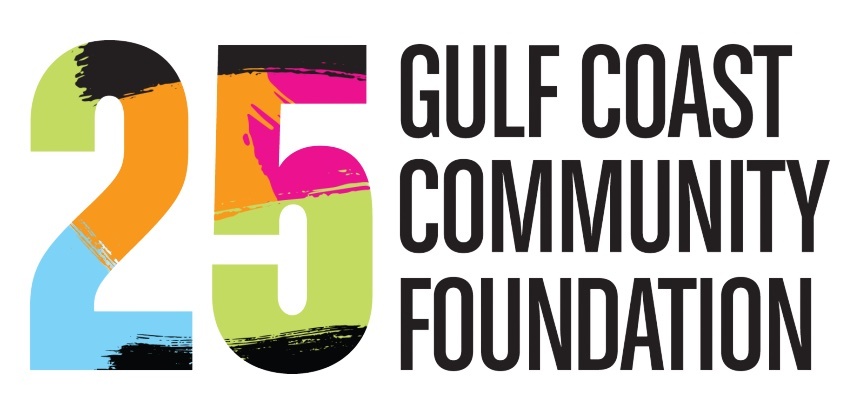 Born and raised in North Carolina, J. Veronica Biggins has spent her career shattering glass ceilings. After two decades as one of the highest-ranking women in the banking industry, Biggins became an assistant to President Bill Clinton as his Director of Presidential Personnel. Working directly with Clinton, she was tasked with identifying and hiring all political appointees, at every level, within the federal government—from ambassadors to presidential board members and commission members.
Biggins also served as vice-chair of the U.S. delegation to the United Nations' Fourth World Conference on Women in Beijing, China, as well as chair of the Czech Slovak American Enterprise Fund, a role that earned her the Points of Light Award from President George W. Bush.
Now, at 74, Biggins is the managing director of Diversified Search Group, the largest woman-founded executive search firm in the world, which Forbes ranked No. 5 on its 2020 list of "America's Best Executive Search Firms." She and her husband of 50 years, Atlanta attorney and former judge Franklin Biggins, split time between Sarasota and Atlanta.
Still, despite her prestigious career, "I don't think being a Black woman 'first' is an honor at this point in history," she says. "We should be much farther along.  However, if you are the 'first,' it is your obligation to hold the door open and invite others to join you."
Tell us about your childhood in Greensboro, N.C., and your family.
"A mistake that a lot of people make when it comes to Black folks is thinking that we grow up with one parent. I can trace my family line straight back to those who were slaves, and all of those on the family tree had two-parent homes. My great uncle likes to draw a direct line from our relationship to slavery all the way to me working in the White House. How things have changed—and how they haven't.
"My grandmother was a housekeeper, and my grandfather was a janitor. It's incredible that they sent their eight kids to college on those salaries. My father was a professor at North Carolina Agricultural and Technical State University, a Historically Black College and University [HBCU] in Greensboro, and my mom was a history teacher. I am the middle child, with two brothers, and we all attended Catholic school during segregation until we moved overseas.
"My father took a position in Jakarta, Indonesia, to open the school of engineering at what is now the University of Jakarta. It was incredible to see brown people in charge, all the way up to the president of the country. I got my first passport at the age of 8, and my family traveled around the world to many countries during the two years we were in Indonesia—from Israel to Greece to Thailand. It was incredible to see all of the differences that exist in various cultures. We were also able to do all the things we couldn't do in America [due to segregation], such as staying in fabulous hotels and dining in wonderful restaurants. And the schools were outstanding; the focus on education was extraordinarily important."
What was it like returning to America after that?
"I came back with a bigger view of the world. We returned to the same house, friends and segregated school that I had left. It was a great neighborhood that included a terrific library, and we knew everyone—the librarian lived on the corner and the principal of the public school, which I eventually convinced my parents to attend, had a home across the street. Everybody knew everyone, and were totally aware that we lived in a segregated community. Since my parents were both educators, they worked overtime to be certain that we understood the world, not just Greensboro. Reflecting back, I am clear about how lucky I am to have had them as parents.
"With a HBCU in town, we had everything we needed in our community from interesting speakers to movies. We were protected there and did not go downtown; we didn't have to."
Tell us about college.
"In 1964, I went to Spelman College, a historically Black women's school, where there were high expectations for Black women to do well. Looking back, I greatly appreciate what it took for my parents to send me to this school, especially when I had scholarship offers to other schools. Think about that—they managed this during the 1960s. That's when the Woolworth lunch counter sit-ins occurred in Greensboro. In fact, my older brother—who went on to be a district state court judge for the state of North Carolina—was arrested in May of 1963 when he joined a group which blocked the entrance to the S&W Cafeteria in Greensboro. The Black community came together to not only feed those who were arrested but also their jailers. And our entire neighborhood joined together to get those kids out of jail. To his credit, when the sheriff saw the entire Black community show up, there was a level of respect.
"My best friends in the world are from my time at Spelman, including my children's godparents. There are a number of notable Black women who attended HBCUs, from Vice-President Kamala Harris to Rosalind Brewer, the CEO of Walgreens, who made history as the only Black woman currently leading a Fortune 500 company.
"Also, Stacey Abrams, who was president of the student body, was always a leader. In fact, Stacey baby-sat my daughters and says that's how she learned all of her negotiation skills! I was proud to host an early event to help fund her campaign for governor of Georgia at my intentionally round dining table—there, everyone is equal. I love that Stacey has stayed the course."
Black women are often sidelined. The late Cicely Tyson viewed the hierarchy as a ladder with white men at the top, followed by white women, Black men with Black women at the bottom. "We're holding on to the last rung," she said. "And those fists are being trampled on by all those three above, and still we hold on." What do these words mean to you?
"Well, this is true. Black women have had to fight really hard to move up the ladder. When I was starting out, I was hired as a management trainee at a financial institution. I found out that a Black woman, who I referred the bank, was hired at same time and paid $5,000 more than I was. I asked why and was told, 'Because you're married and she's not.'
"In terms of women getting ahead, we must understand and accept that we belong in the room and not to question being at the table. Many times, in meetings, I'd ask a question and it would go unanswered. Not long after, a guy would repeat my same question and it was well-received. We have to be able to speak up and say, 'Hello? I've already asked this, and no one responded. What makes it important now that it's his question?"
"In terms of the Black community on the whole, I learned an interesting yet unfortunate fact in Isabel Wilkerson's book Caste: Hitler looked to how the United States implemented slavery and used it as a model to subjugate the Jews. There are still so many laws on the books that help maintain that system."
How do we create diversity in the workplace?
"Companies are beginning to pay attention to skills and competencies through what's called 'blind interviews.' This is where a resume is put through a screen that removes the applicant's name and other indicators that may reveal race, religion, college or sex. That means skills are compared directly to the job description.
"If a company is consumer-based, they must take a close look at who is represented at the decision-making table. If their customers are diverse and everyone at that table looks the same, then how are they understanding the need of their customers? Take Target, for instance. It's carrying an entire line of hair products for people of color and it sells well.
"Frankly, it's all about the bottom line. If you don't go in with how an idea will benefit the shareholder, it is not an engaging conversation. It's also important to have shareholder diversity. About 20 years ago, I was working for a financial institution when I received a call from two Black doctors who bought shares of stock and requested a shareholder meeting. Their concern was a lack of banking branches in Black communities and the lack of Black employees overall. The outcome was that more branches were built in Black communities and hiring greatly improved. If you own shares, you have a voice."
What was it like to work at the White House?

"I lived close enough to the White House that I walked to work every morning, and every day I was in awe while walking through those doors. The gravity of responsibility for what we needed to get done was great. We had a tremendous team that worked really hard and smart. People think that it's all state dinners and glamour. Now, those dinners do happen, but directly afterward, we'd all return to our offices, remove the ball gown and get right back to work. It's an intense lifestyle.
"I came away from that experience with a great appreciation for the level of difficulty it takes to govern our country and for those committed to it. Brilliant people walked away from brilliant careers to join the administration.
"President Clinton's challenge to me was to create an administration that looked like America—from people of color to those with disabilities. Everyone brings something to the table that makes a positive impact.
"We also had great respect for differences of opinion. We learned to work together."
When it comes to the state of diversity right now, what keeps you up at night?
"In 1963 Martin Luther King Jr. said, 'I look to a day when people will not be judged by the color of their skin, but by the content of their character.' Today, people still get judged on the color of  their skin even if they have a Ph.D. or are a graduate of Harvard University. When you walk in the door, you're Black."
How do you think we can improve race relations?
"Read Caste by Isabel Wilkerson—it will give everyone great insight on Black history.
"Know that its somewhat insulting to say to the Black community, 'I understand what you've been through.' Maybe not.
"Also, there is something to be said about listening to people who are different from you with varying points of view. Invite someone to lunch or dinner who does not look like you. Not only will you learn a lot, but this is how we gain respect for each other."
Listening to Black Voices is a series created by Heather Dunhill.