Listening to Black Voices
Boston Celtics Co-Owner and Business Leader James Cash on Breaking Barriers
A rare interview with the former basketball star and first Black tenured Harvard Business School faculty member.
This article is part of the series Listening to Diverse Voices, proudly presented by Gulf Coast Community Foundation.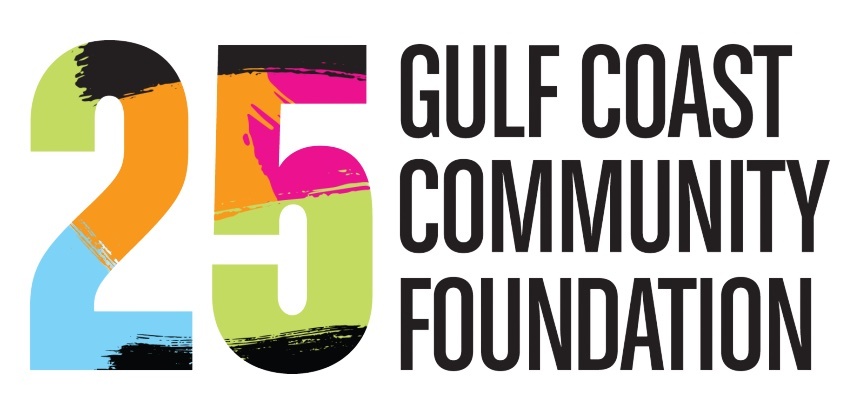 Dr. James Cash has broken barriers since he was a teenager. Born and raised in Fort Worth, Texas, Cash played for Coach Bob Hughes, the winningest coach in the history of boys' high school basketball, who taught Cash a lifelong motto: "Everyone has the will to succeed, but not everyone has the will to prepare." Cash lived that motto, starting in 1965, when he became the first Black scholarship athlete in the Southwest Conference (SWC) at Texas Christian University (TCU).
At 6-foot 6-inches tall, Cash became a basketball star. He earned Academic All-America honors in 1968 and 1969, rounding out his senior year as an All-Southwest Conference player before graduating with a B.S. in mathematics. In 1994, at the NCAA Final Four, Cash received the Silver Anniversary Award, which recognized six distinguished athletes on the 25th anniversaries of their college careers. Cash was honored alongside Kareem Abdul-Jabbar, Jo Jo White, Mike Krzyzewski and George Thompson.
In 1976, after earning his Ph.D. in management information systems from Purdue University, Cash joined the faculty at Harvard Business School (HBS). During his time there, he introduced computer-based systems and technology into the curriculum and strengthened diversity within the college. He became a professor in HBS' MBA department and also held the James E. Robison Chair of Business Administration. In 1985, he became the first Black faculty member to receive tenure; this year, he was the first Black person to have a building named for him—Cash House—on the HBS campus.
Cash retired in 2003, but his work didn't stop. That same year, he joined the Boston Celtics' ownership group, where he helped launch community-based initiatives focusing on racism and racial inequality. He continues to work with Celtics coach Brad Stevens. He's served on more than 60 nonprofit, public and private-sector boards, many times as the first Black director, including at General Electric, Microsoft, Walmart, the National Association of Basketball Coaches Foundation, the Gardner Museum and Massachusetts General Hospital. He also played a pivotal role in the founding of the Smithsonian National Museum of African American History and Culture in Washington, D.C.
In 2011, Cash and wife Clemmie moved to Sarasota. Today, at 73, his local interests include supporting Visible Men Academy and his Cash Catalyst organization offers development programs for executives interested in the intersection of technology and business strategy.
How did your parents influence you?
"My father is an inspiration. While in sixth grade, his father died and, as the oldest of four siblings, he quit school to support his family. Since he couldn't finish school, education was an extremely high priority for those he loved.
"My father always had two jobs, five days per week. He'd come home from the night shift, get some sleep, then begin his second job. When I became old enough to work with him, he'd take me to that second job. It left a lasting impression.
"My first job independent of my father was in a hotel boiler room when I was 11 years old. I earned my first silver dollar, which my mother had laminated with a note that said, 'Buddy's first dollar.' I still have it. Any time I started to feel like I was working too hard, I'd think about my father and move out of self-pity mode.
"My father taught by doing rather than talking. I picked up his traits. His capacity to work without it distracting from the high priority of the love of family made an imprint."
How about your mother?
"My mother grew up in East Texas and graduated with a home economics major and biology minor from Tuskegee University, where she also worked in the famous George Washington Carver lab.
"Before my mother ultimately became an elementary school teacher, she filled jobs that were vacated by men who were serving in World War II, which is how she met my father. She also opened our apartment for a preschool class for Black children—Fort Worth was segregated at the time—and charged one or two canned goods per week as the cost. What is fascinating to me about that group of five kids, is that four now have advanced degrees and two earned a Ph.D. I didn't understand until later that when kids are between the ages of zero to 2 years old, the amount of stimulation they are exposed to dictates how their synapses fire. It sets the stage for the capacity to learn and develop. I am convinced that what my mother did for that group of kids was generative.
"At one point, she and a few other Black teachers wanted an advanced degree from TCU, but they were not permitted to attend classes on campus due to segregation. Professors got word and ran courses off-campus at Carver Elementary for the group. When I asked her about this, my mother said, 'Well, if the elevator is broken, you take the stairs. Don't let something stop you.' It took a number of years for her to complete the master's program, but by the time she finished, Blacks were allowed on TCU's campus. She received her degree the same year I enrolled as a freshman to integrate basketball in the Southwest Conference.
"My parents' perseverance and no-excuses approach taught me that if I keep pushing through adversity, something better will happen in the future."
What made you decide to go to TCU?
"My reception at TCU started before my senior year of high school, when I met a white TCU freshman named Garvin Isaacs. I first met him on the segregated basketball court at the Vickery Street recreational gym in Fort Worth. Blacks played on one end of the court and whites the other; we didn't cross lines. Garvin, who grew up in an integrated environment in Oklahoma, came down to our end and just started playing.
"At the time, it was my responsibility to enforce the 'code' we would experience if we went down to the white end of the court. I nailed him with an elbow that knocked him three feet off the court into a brick wall. Normally, that would be enough to get a white guy to go down to the other end of the court, but Isaacs got up and kept playing. About a minute later, he paid me back and we squared off until my coach broke us up. My coach feared we'd get permanently kicked out of the gym and that I would be arrested for hitting a white boy.
"It turned out Isaacs grew up near an integrated town where my coach was from, and our coach told my friends and me to let him play. During my senior year in high school, Garvin attended every one of our home games, and he was the only white person in the stands. When it was time for me to decide which SWC school I'd attend, the fact that Garvin was at TCU let me know that I'd have at least one person 'watching my back' there. This was also a lesson for me to not fear conflict because some of your strongest relationships can develop from conflict.  I've been the best man in Garvin's weddings, and he saw our first-born child before our parents.
"Garvin wasn't the only one who had my back. When I arrived at TCU, the All-American safety Frank Horak approached me and said, 'I'm happy you're here. If you have any problems, please let me know.' Now, this was a well-known captain of the football team, and that sport is religion in Texas. For him to do that gave me assurance."
And your reception after you arrived at TCU in 1965 on a basketball scholarship?
"There wasn't much lead time between arriving at TCU and the planned athletic schedules. In the middle of the intensely segregated Jim Crow South, many schools were not prepared to have a Black man arriving at their venues. Sometimes I had police escorts, like at Barnhill Arena at the University of Arkansas, but within two years even that changed. I attribute the pace of change to how badly people want their team to win, and it became clear that teams with Black players won more games. By the time I got to my junior year, there was only one school in the conference without a Black player. Dramatic change like this was happening all over the south in the mid- to late '60s."
What was it like to travel with the team?
"Many of the schools we'd travel to were integrated, but there were still those who wanted to enforce Jim Crow laws. In many cases, the referees were upset that a Black man was on their courts, so they tried their best to blow the whistle on me for fouls. Five fouls would disqualify me for the duration of the game.
"Off the court, like on one trip to Mobile, Alabama, the team had to find a different motel to stay in because of me. My teammates refused to be separated from where I was forced to stay. At restaurants, my white teammates would hear people say things like, 'You can come in, but he has to go around back to the Black entrance.' They refused to eat at those places and, on several occasions, had fast food meals in our motel rooms to avoid going into a restaurant. To this day, I feel very close to and stay in touch with those teammates, who helped me get over the stereotype that all white people were evil."
How did you keep racism from negatively impacting you?
"The influence of my parents and the civil rights activists of the '60s. I did not face anything close to the harsh treatment that they experienced. So shame on me if I couldn't push through and keep my eye on the prize going forward. I am empathetic and sympathetic to those who are harmed psychologically by racial indignities, but if I let those slights bother me, I wouldn't be the person my parents molded me into being. I was a teenager watching the 1960s unfold on television, witnessing activists experience everything from being clubbed to being suppressed by fire hoses. Why would I let words throw me off?"
You've sat on corporate boards across the country, including Microsoft, General Electric and Walmart. In your experience, how can companies create racial systemic corporate change?
"The corporations that I respect listen to their employees. Some thought that they were doing the right thing but had no idea what their employees were experiencing.
"One example is Bank of America's program called Courageous Conversations, which solicited insights from employees, customers and suppliers, especially on the topic of race. But talking about race alone does not address the underlying systems and structures that cause systemic racism. Development of a plan of action to address the issues provides an important distinction of 'doing vs. talking.'
"These conversations can begin to change the view and definition of misunderstood concepts like white privilege. Whites often assume that 'white privilege' means how hard one worked to get what they have, or how much one has had to overcome to be successful —it's not that."
How do you define white privilege?
"The best example of what is meant by white privilege was conveyed by a Black employee in a corporate listening session.  The Black man asked a white colleague, 'When you get pulled over by the police, what is your first thought?' The white colleague replied that it was concern about added points on his license that would raise his insurance premiums. The Black employee said that his first thought is, 'Am I going to survive this encounter?'  He then turned to another colleague and asked, 'When you leave your house in the morning, do you have a routine?' That employee answered, 'Breakfast with the family and reviewing the day's activities.' The Black man pointed out that at his house, the family gathers for hugs because they don't know if he or his sons will make it home at the end of the day because of the color of their skin.
"White privilege refers to the tax or burden of concern based on the color of your skin that many have never experienced or understand."
What advice do you have for Black professionals who fear they may be invited to serve on a board simply to meet a diversity quota?
"No one wants to be in a token situation. However, I have violated that concept when I've seen an opportunity to make a huge difference in a leveraged way.
"I was hesitant when first invited to join the Walmart board in 2005.  At that time, the company had a bad reputation on many fronts. But I had been given the good advice to always go through a board interview process and learn as much as I could, even if I didn't have an interest in the company. I started with low expectations, largely influenced by a well-funded negative advertising campaign, which wanted Walmart to be unionized. I went into stores, talked to associates—many of whom were Black—and I learned that my impression was highly inaccurate. Walmart's associates told a very different story. They appreciated everything the company did for them and their communities. These were people and communities that I cared about in terms of socio-economic development. I joined the board because I knew that I could make a difference.
"Do your due diligence and find a board where, after an assessment, you have confidence that you can influence your targeted people or communities in a significant way."
Is there a quote that informs your positive thinking?
"I live by the Bible's Romans 5:1-5. Essentially, it conveys that you should celebrate in the midst of tribulations, because with faith you will persevere and end up in a better place. I have reminded myself of this scripture during the last four years. The fact that we are seeing an awakening in this country, about to see a Black woman sworn in as vice-president, and corporations committing to initiatives like the OneTen project is an example of the message from this scripture. I believe there are more people who want us to continuously improve for the good of all people than individuals who want to reinforce structural racism."
How do you stay positive?
"Even though change comes at a maddening, and at times dispiriting, slow pace, at 73, I have more than 60 years of witnessing this slow but steady march toward 'a more perfect union.' In my lifetime, I have seen proof that the arc of the moral universe bends in the right direction: from my mother unable to attend courses on the TCU campus to TCU permitting me to integrate the SWC; from needing a police escort to enter the gym at the University of Arkansas in 1965 to watching the University of Arkansas win the 1994 NCAA championship with Black Hall of Fame Coach Nolan Richardson, who started five Black players; to serving for four years as the lead independent director for Walmart—a company with the largest revenue in the world and 2.7 million employees— during our annual meeting, which was conducted in the University of Arkansas basketball arena.
"The scripture is my anchor, but the many experiences that make that scripture come alive are the reason I remain optimistic. The key is not losing perspective at the point of distress."
What do you want your white friend, neighbor or colleague to be doing right now?
"Because there is such a spectrum of backgrounds, interests and orientation among people, the first step is not the same for everyone. My first suggestion to friends is to read Caste by Isabel Wilkerson, and specifically focus on Part Three—the pillars of a caste system that maps directly onto structural racism. Find what resonates with you. If one pillar grabs your attention, then I encourage you to go to work on that right now.
"For example, one pillar is 'Divine Will.'  If you're in a church and realize that there is a subtle message from the pastor that is reinforcing that caste system, begin your work there. Another example is  'Purity vs. Pollution,' which supports reasons for segregation. Take interracial marriages, for example. State laws still exist that outlaw it. If that resonates, then spend time and energy on that.
"Another pillar is 'Dehumanization and Stigma,' which occurs in schools, work environments and all around us every day. On more than one occasion, in our building's elevator, I have been asked who I work for. Some call it being anti-racist—but make sure you call it out. To simply be comfortable that you didn't say something contributes to the perpetuation of the caste system."
Listening to Black Voices is a series created by Heather Dunhill