Listening to Black Voices
Dr. LaVerne M. Green on Public Health and the Parallels Between the HIV and Covid-19 Pandemics
"You are part of the prevention and have the power to be the change."
This article is part of the series Listening to Diverse Voices, proudly presented by Gulf Coast Community Foundation.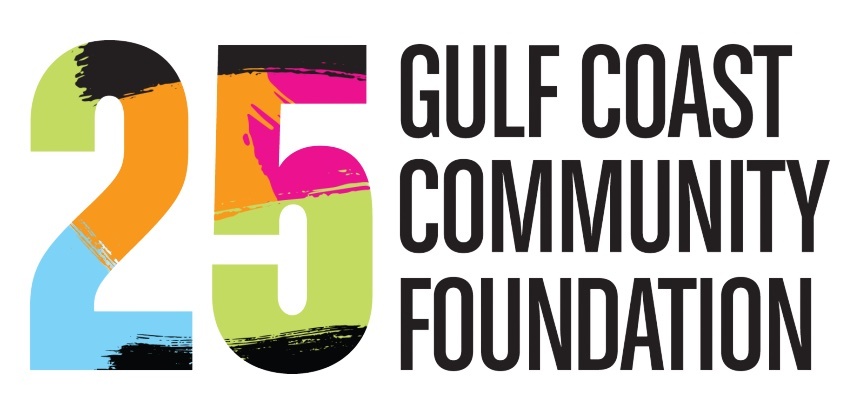 From childhood, Dr. LaVerne M. Green has had her heart in community healthcare. Born in New Orleans, she pursued degrees in nursing from Dillard University and William Carey College, then capped off her education with a doctorate in nursing practice. Throughout her career, she's sought opportunities to care for underserved populations.
In 1986, following nursing positions with Veteran's Hospital in New Orleans and Fitzsimons Army Medical Center in Denver, Green began her career as a commissioned officer in the U.S. Public Health Service (USPHS). Her first assignment was in mental health at St. Elizabeths Hospital in Washington, D.C., a division of the National Institute of Mental Health and the Department of Health and Human Services (DHHS).
Green retired from the USPHS in 2012, but not for long—she took a position as associate professor of nursing at Trinity University in D.C. 
Now 66, Green put down roots in Bradenton in 2013. Today, she spends her time as you'd suspect—serving the community. Among her many involvements, she is president and CEO of the LaVerne M. Green Foundation, which provides scholarships to college-bound students, serves as Easter Seals of Southwest Florida's board co-chair, and is president of the Bradenton/Sarasota chapter of The Links, Incorporated. (One of the national Links members has made news of late—Sen. Kamala Harris.)
New Orleans is known for its centuries of racist housing practices. What was it like growing up there?
"There's an African Proverb that says, 'It takes a village to raise a child.' We took care of each other; that's how I grew up. Segregation and racism were there—from colored water fountains to all-white neighborhoods to being excluded from all white schools. I lived it, but as a child growing up in the late '50s and '60s, perhaps I thought of it as the norm. I felt safe from entrenched racism and segregation, because I felt safe in my own neighborhood.
"We also had a strong family culture. Elders were the source of indispensable wisdom and guidance, which provided stability, endurance and survival. Today, as a family elder, it is now my responsibility to keep the authenticity of our traditions."
When did your interest in nursing begin?
"I was a senior in high school in the early 1970s. I can remember a movement to improve Black communities called the Model Cities and Community Development Block Grant initiative that brought sweeping changes in urban planning and restoration, and financial resources to our neighborhoods to combat physical, social and economic decline. This funding brought much-needed construction for health centers, hospitals, community and recreation facilities, along with jobs and community activism.
"I recall how exciting it was to see community activism like that. I first volunteered to work with a youth summer camp, and later in a health clinic. At the clinic, I was intrigued when I saw Black nurses, doctors, therapists and social workers who bettered our community. I wanted a career that was challenging, interesting and made a difference in my community, which began my lifelong interest in helping people. Nursing provided that opportunity."
Were you welcomed when you entered the field?
"Hospital facilities were largely segregated, where Black nurses could only care for Black patients because many white patients didn't want a Black nurse to care for them. It was disheartening on many levels, especially because attaining an education in nursing was a challenge for a Black person, particularly in the segregated south."
How do racial and social disparities impact community health?
"Mistrust is a barrier to health care in the Black community, which has a long history that goes back to the days of clinical trial studies like the Tuskegee Syphilis Study. There is also mistrust in mental health services, particularly around dispensing of medications.
"And social barriers to health care continue—there's a lack of access to transportation and nutritional food resources in the Black community. It's hard to believe that food deserts still exist in many neighborhoods. The lack of healthy food influences unhealthy risk behaviors, such as poor diet, substance abuse, emotional stress, delays in receiving appropriate care and inaccessibility to preventive care."
What similarities do you see between the HIV/AIDS pandemic and Covid-19?

"In the early days of the HIV/AIDS pandemic, I sat in on a couple meetings with Dr. Anthony Fauci, director of the National Institute of Allergy and Infectious Diseases. He always underscored the importance of prevention and education.
"Here we are in the midst of Covid-19, and Dr. Fauci is issuing the same, solid advice: prevention, awareness and education. My advice is to listen to the scientists, they know what they're talking about. You are part of the prevention and have the power to be the change."
You are the current president of the local chapter of The Links, a Black women's organization committed to enriching, sustaining and ensuring the cultural and economic survival of African Americans. Tell us more about the organization.
"Our chapter consists of 48 committed, talented women who are physicians, psychiatrists, educators, social workers and corporate executives living in Manatee and Sarasota counties. We strive to be of service to the community in an impactful but enriching way, with programs in the arts, education, health and wellness, and civic and intercultural awareness for women, children, young adults and men in our community.
"Our chapter has funded five schools in Africa and created outreach to underserved communities in Haiti and the Bahamas. Closer to home, we've partnered with Habitat for Humanity, initiated programs to address childhood obesity and mental health wellness for school-age students. We also provide scholarships to high school seniors, are involved in voter registration and have a mentoring program for girls."
What's happening in the local Black community that you would like to shine a light on?
"Racial inequalities in health care, voting rights, housing, education, police brutality and physical violence. I would like to see progression to better the community with minority economic development, services for the disabled and elderly, food markets in areas with food deserts, police diversity training and equality in the court systems.
"Also, as board co-chair of Easter Seals of Southwest Florida, I want to raise awareness of autism in the Black community; it's a problem that needs attention so that those with special needs can enjoy access to education and other opportunities that will empower their lives."
What do you want your white friend/neighbor/colleague/community to be doing right now?
"Be vocal about the inequities that are happening to the Black community, like what happened to George Floyd or Breonna Taylor. Don't just feel bad about it—if you feel it in your heart, speak up. Speak your truth." 
Listening to Black Voices is a series created by Heather Dunhill