Article
Authentic Florida: Pasco County's Iconic Stilt Houses
Thirty miles northwest of Tampa, Pasco County's wooden fishing camps, known as stilt houses, are reminders of Florida's past.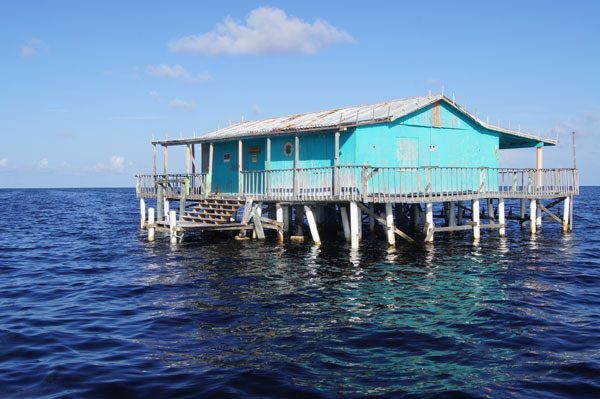 Originally constructed as wooden fishing camps elevated over water on deep pilings, these historical stilt houses date back to the early 1900s. They are fascinating reminders of Florida's past and are still being used by local families today.
You can view these nine surreal stilt houses situated off the shores of Pasco County, about thirty miles northwest of Tampa. Towering over clear, shallow water, with pelicans and cormorants perched along the railings while mullet jump, these structures provide a platform to enjoy the thriving marine life below.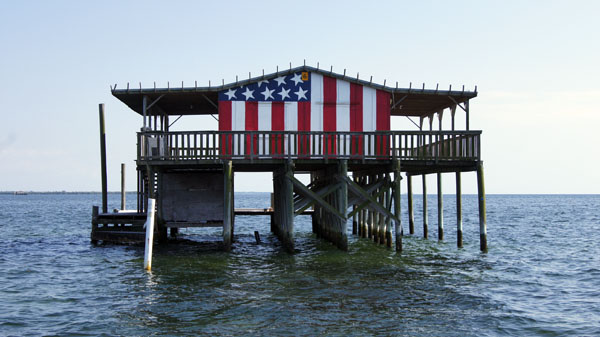 Before motorboats, fishermen would "pole out" (using long poles) to Pasco County's fishing flats, where fish were plentiful. Today, anglers still catch mullet, redfish, flounder, snook, cobia, blue crab and more. But during the early days, after a rigorous poling trek to the grassy flats, fishermen created resting places to prolong their trip known as stilt houses. "Squatters rights" determined the location and as fishermen found the spot they liked, they built their lodge over the water. At one time, there were as many as 20 houses, but in 1968 Hurricane Gladys destroyed more than half. The Florida state legislature took steps to prohibit homes from being rebuilt. But Pasco County fought back, and the houses were "grandfathered in," allowing homeowners to rebuild.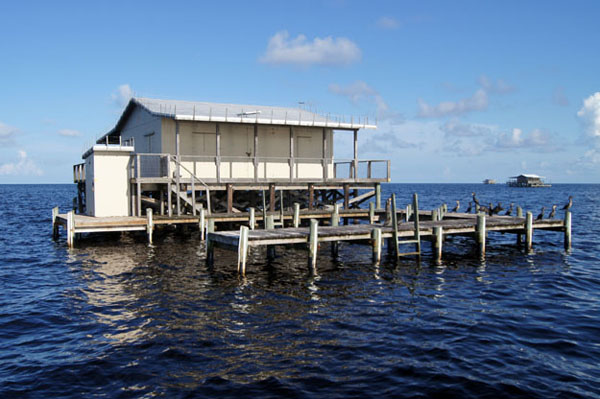 The houses are remote. Water must be hauled in; while some have generators, others have no electricity at all.
One of the best ways to see the stilt houses is via a sunset cruise from Port Richey's Gill Dawg Marina. Go with a planned tour, or rent your own pontoon boat. Once on the Gulf, you'll see these rustic fishing lodges, and as the sun sets, the sky will transform into an amazing Technicolor pink-tangerine vista with the Pasco County stilt houses silhouetted against the sunset sky.
For more information, go to Visit Pasco.
To receive Authentic Florida's free ENEWs, featuring travel and living updates, delivered weekly, sign up on the home page Authentic Florida, voted 2015 Blog of the Year and 2015 Best Travel Blog at the Orlando Sunshine Awards.