Article
Donald Trump: Still Statesman of the Year?
The Donald Trump story has Sarasota implications.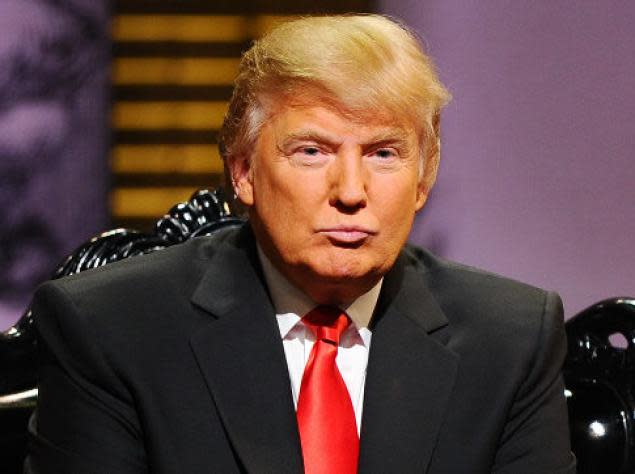 I can't help myself. As much as I want to ignore The Donald, his continuous stream of news headlines prevents me from doing so. You have to give him credit for his ability to draw attention to himself. He knows how to light his hair on fire to great effect.  I don't doubt that the media gawk-fest he's provoked with his outlandish remarks is all part of the plan.  In the crowded circus that is the GOP primary a sizable portion of the crowd will gravitate toward the bizarre spectacles as much as the impressive acts. And the plan is working. Donald Trump is climbing in the GOP primary polls. Make no mistake, he will never seriously contend for the nomination, and it will be a shocker if he wins a single state. But he will qualify for the early debates and may even find himself close to center stage. And this has made the rest of the field uncomfortable and the bulk of the GOP Party very nervous. Because once he finds himself on center stage with the nation tuned in, The Donald is unlikely to tone it down. He will offer many more jaw-dropping comments and put the GOP's worst memes on display before this is over.
But the Trump story is as much a local story as it is a national one. He was just here in May. That he headlined a local GOP dinner isn't especially newsworthy. Most local party leaders, both Republican and Democrat, work to bring in provocative personalities that appeal to their base voters and yield strong event turnouts. However, the Sarasota GOP goes beyond inviting big names to its annual dinner. It honors them with a Statesman of the Year award. And last time I checked, a statesman was supposed to be a wise, skilled and respected political leader—someone whose vision and conduct in governmental affairs is laudable. Donald Trump was the Sarasota GOP's 2015 Statesman of the Year. He was also the Sarasota GOP's 2012 Statesman of the Year. I don't doubt The Donald has received many an award for his business accomplishments, but I don't think any other community in America has honored him for his statesmanship. We've done it twice in the last four years.
You see where I'm going with this, and you probably knew it as soon as you started reading. One could try to turn the tables and look for some dissonant or peculiar choices for headline speakers at one of the Kennedy-King dinners and ask whether or not they truly reflect the values of these two Democratic Party icons. I'm not seeing anything comparable. I find it hard to interpret the symbolism of repeatedly honoring Donald Trump as Statesman of the Year as anything other than saying that he epitomizes your community's values of statesmanship. Sarasota, along with the rest of the country, is now getting a good look at what those values entail. And I doubt the community as a whole will just let this one go. As the campaign plays out, expect more questions to be raised about the degree to which Trump was a wise choice for the honors the Sarasota GOP bestowed upon him.
For more Election Fever blog posts, click here. >>
Frank Alcock is an associate professor of political science at New College of Florida, one of the nation's premiere public liberal arts colleges. He appears regularly as a political analyst with ABC News in Sarasota and speaks on a range of political and public policy topics.