Article
Top Tickets: Sarasota Events for January 2015
Arts editor Kay Kipling picks her top Sarasota events for January 2015.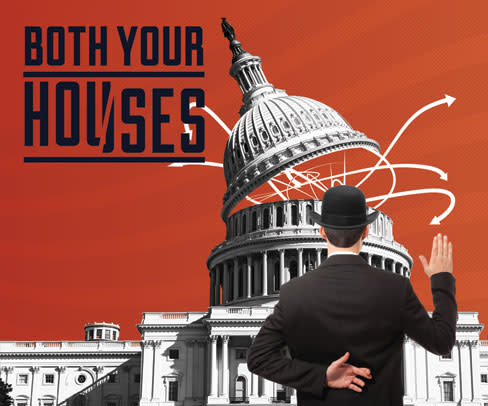 Both Your Houses
This play by Pulitzer Prize winner Maxwell Anderson first bowed more than 80 years ago, but it seems hauntingly familiar in its scathing look at a divided Congress, legislators favoring private over public agendas, and more political shenanigans than you can shake a pork-laden bill at. Onstage in rotating rep Jan. 23 through April 1. 351-8000, asolorep.org
One Book One Community
Sarasotans are reading the novel Orphan Train, thanks to the library system's choice of the book as a community project, and author Christina Baker Kline is coming to town to speak and sign copies. The book has roots in real orphan trains that once  relocated orphaned children. Kline speaks Jan. 16 at both the Venice Performing Arts Center and Selby Library; reserve a seat at scgov.net/Library/Pages/default.aspx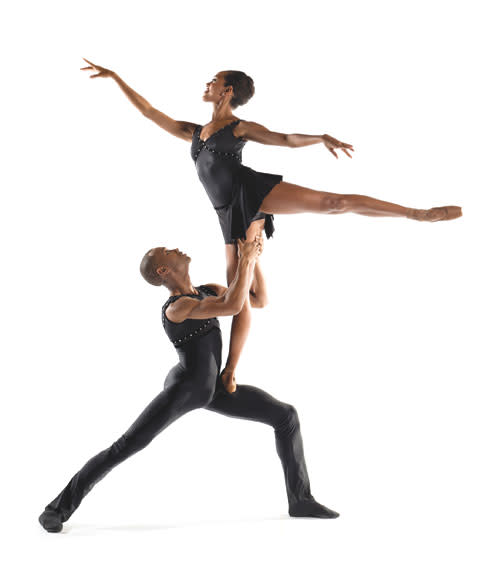 Dance Theatre of Harlem
The acclaimed modern dance company visits Sarasota thanks to host organization Sarasota Ballet, performing works from its vast repertoire Jan. 30 through Feb. 1 at the FSU Center for the Performing Arts. 359-0099 ext. 101, sarasotaballet.org
Forks & Corks
Sure, the tickets to the wildly popular Grand Tasting event of this food and wine extravaganza may have sold out, but don't despair: Within the four-day time frame (Jan. 23-26) of this celebration, there are other opportunities to eat, drink and be merry. Try a winemaker event Jan. 23 or an interactive wine seminar Jan. 24, for example. Ticket info, 365-8200, dineoriginal.com/forksandcorks
Jewels on the Bay Designer Showhouse
Come see what area interior designers have wrought in a 6,000-square-foot home at 8319 Midnight Pass Road and glean ideas for your own showcase home. A benefit for the Boys & Girls Clubs of Sarasota County, the 20th annual showhouse takes place Jan. 19 through Feb. 15; 780-1790 or designershowhousesarasota.com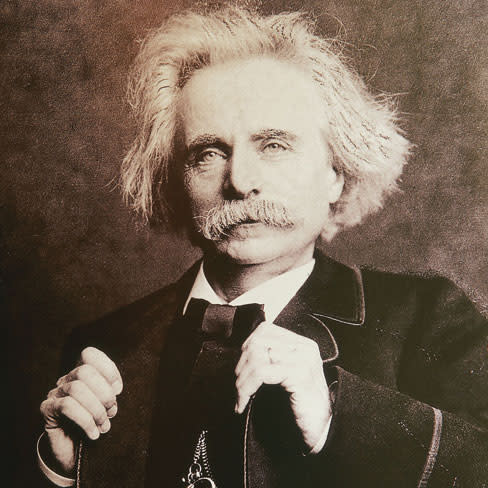 Edvard Grieg Festival in Florida
Get your Nordic vibe on with this three-day festival honoring the great Norwegian composer, presented by the Artist Series Concerts of Sarasota. Concerts take place Jan. 9, 10 and 11 and feature such performers as bass-baritone Alan Dunbar, pianists Gregory Martin, Antonio Pompa-Baldi and Einar Rottingen, and singer Njal Sparbo, winner of the 2009 Grieg Prize. At the Historic Asolo Theater; 360-7399, ringling.org
My Pick: "I look forward to the Circus Arts Conservatory Gala (Jan. 30), which precedes the winter show. It offers superb entertainment and it takes place under the Big Top. This year the tent will be pitched at the new Mall at UTC." —Cliff Roles, photographer
What I'm...
Reading
Harry Leopold, founder, Leopold Institute for Philanthropic Studies
"Tracy Gary's Inspired Philanthropy: Your Step-by-Step Guide to Creating a Giving Plan and Leaving a Legacy. She's the first speaker in a new philanthropic education series my institute is presenting with USF Sarasota-Manatee, which starts this month."
Watching
Amanda Heisey, actress and communications manager, Arts and Cultural Alliance of Sarasota County
"The Matchmaker at Asolo Rep. The musical Hello, Dolly! was based on this play, which isn't performed nearly as often as the musical version. It's a comedy and I love comedic plays done well."
Listening to
Anu Tali, music director, Sarasota Orchestra
"I like stories being told. Musical stories. Legends. One of the most intriguing stories is the British composer Edward Elgar's Enigma Variations. There's a saying that the most divinely beautiful melodies strike composers only once in their lifetime. This definitely must have been one [of those] moments."
For more Sarasota arts and entertainment news, click here. >>
This article appears in the January 2015 issue of Sarasota Magazine. Click here to subscribe. >>