Article
From the Editor: Choosing the Best Restaurants in Sarasota
Pam Daniel on the painstaking process of choosing the best restaurants in town.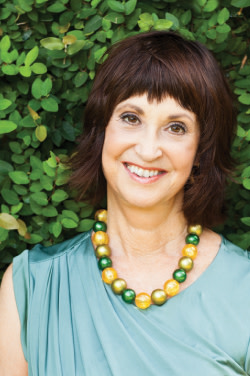 No, we weren't performing brain surgery or figuring out how to solve global warming. But that didn't mean the men and women who gathered in our conference room on a cloudy winter morning didn't keenly grasp the gravity of our mission. We were there to decide on our definitive list of the region's best restaurants; and in a town where every visitor's burning question is, "Where shall we go for dinner?" and the conversation at even the artiest parties quickly turns to the latest dining hotspot, that's serious business indeed.
Our eight judges, passionate foodies every one, ranged from a former chairman of the National Restaurant Association and a private chef who caters to 1 percenters to a financial guru whose downtown apartment is stocked with more than 1,000 bottles of fine wine. All have dined at top restaurants around the world, and collectively, they've consumed thousands of meals in Sarasota/Manatee restaurants. They came to the table with confidence and conviction, and I feared the discussion might turn fiery at times.
Any list like this is subjective, after all, and what thrills one diner may leave another cold. But while there were some disagreements and a few outright squabbles, I was amazed at how much they agreed—not only on our final list, which includes 21 restaurants,  but on what makes a restaurant great in 2015.
In an era when hand-crafted pizza from a food truck can create more buzz than a tony new place with a mile-long menu, our judges looked for excellence at every tier. At first we'd planned to limit our list to fine-dining restaurants with white tablecloths and full bar service, but they scoffed at that idea. "That's not where dining is going," said one. "People want small plates; they like to share; they love something artisanal and original along with an interesting craft beer." Our judges appreciated a beautiful dining room with impressive artworks and a chef with flawless French technique, but they were just as enthusiastic about Southern-fried Key lime pie served on a rustic wooden table in a repurposed fast food joint, or a neighborhood bistro offering simple but spot-on-perfect Italian pasta.
Our food and wine editor, Marsha Fottler, calls the new wave of dining, which combines excellent service and food with a relaxed, comfortable atmosphere, "polished casual," and a number of the restaurants on our final list fit that label. But you'll also find some elegant grande dames where the ambiance—and the offerings—have barely changed in the last 25 years. "Restaurants can get caught in this rule that menus have to change," said one judge. "But they don't have to change if they're doing everything right."
To our judges, "everything" came down to four key factors: food, service, ambiance and consistency. Success in any one of those areas requires a constant, near-fanatical focus on a staggering number of details, they said, from training every cook to prepare each dish in exactly the same way to keeping silverware gleaming, tables properly spaced and bathrooms immaculate. And while I had assumed that the most important factor is superb food, the judges did not agree. "I've never had a great meal there, but we've never had a bad time," said one of a restaurant where the décor, hospitality and fun factor always create a memorable experience. Judge Jeremy Hammond-Chambers went farther. "Phenomenal service will bring you back even if the food is just OK," he declared. "Systems and service beat the standard of the food, hands down."
You can read about our top 21 restaurants beginning on page 87; you'll also find all sorts of related stories, among them our judges' descriptions of "The Best Thing I Ever Ate," tips from a Sarasota sushi master, and an appetite-inducing photo spread featuring the most sensational sandwiches in town. In addition, Tony D'Souza ventures into the Florida wild to hunt down the latest culinary craze—lean and succulent feral hogs—and novelist Phillippe Diederich remembers idyllic childhood vacations in Haiti when he savored his grandmother's Creole cooking. We hope you'll find the issue as flavorful and fun as we do.
For more Sarasota dining and restaurant news, click here. >>