Article
Who's in Store: Will Nicholas of Tesla Motors
Tesla's Will Nicholas zooms into town.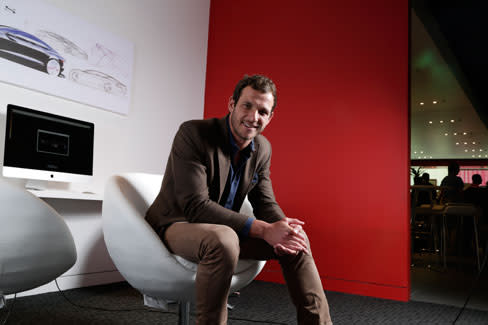 The new Tesla Motors store at The Mall at University Town Center is a mecca for techies and car lovers alike. And that's exactly what the company intended, says communications manager Will Nicholas. In town for opening week festivities, Nicholas explained that the Silicon Valley-based company's stores are completely different from traditional dealerships.
"The average dealer needs to sell a car every 20 minutes. That's not our goal. We want consumers to learn about electric vehicles without any pressure to buy, to understand the technology, and to experience our Model S with a test drive," Nicholas says.
The 3,000-square-foot showroom, which has two models and interactive screens that let you customize the automobile of your dreams, is as innovative as the car itself. "We have no lot, no inventory and no pressure—every car is built to order in our Fremont, Calif., factory," he says.
The Model S, which Nicholas says costs less than $12 to fuel up at a cost equivalent of 4 cents a gallon of gas to travel 300 miles, is indeed the car of the future. The ride is smooth, comfortable and almost disturbingly quiet. Because the car is all electric, there is no engine roar under acceleration and no vibration at a standing stop. Acceleration is mind-boggling, with 0- to-60 time in 3.2 seconds. As there is only one gear and no torque converter or turbocharger to come up to speed, Tesla's response is instantaneous and smooth. "You simply touch the accelerator and go," Nicholas says.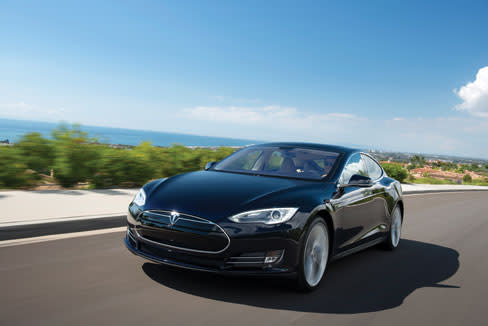 Inside the Look
What made you a Tesla fan? "The Roadster, our first model.  Its sheer beauty and performance were the reasons I originally came to Tesla. I loved that it was fun, fast and sexy, but also safe and reliable. Our current model [Model S] looks beautiful in motion and on the showroom floor. Most cars don't do both."
What this town needs: "Better sunsets. You could definitely work on those! Seriously, Sarasota doesn't need anything. I love the relaxed culture, the restaurants and going for a beautiful run to the beach."
Will Tesla succeed in Sarasota? "Yes, people in Sarasota are aware of the environment and fragile ecosystem in Florida, so they appreciate the benefits of electric cars. Most don't do a ton of driving—they need a car to go to restaurants, the golf course or shopping—and for them Tesla will be a pleasure to drive."
Tesla Motors Sarasota | 140 University Town Center Drive, Suite 138, (941) 866-6597