Article
Top Tickets: Sarasota Events, April 2014
Arts editor Kay Kipling rounds up her top tickets for April 2014.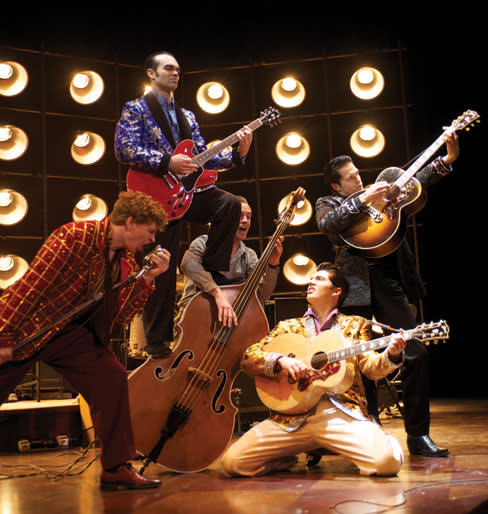 Million Dollar Quartet
This Tony Award-winning musical, onstage at the Van Wezel April 8 and 9, is packed with hits like Blue Suede Shoes, Sixteen Tons and Great Balls of Fire as it tells the true story of one legendary recording session where Elvis Presley, Johnny Cash, Jerry Lee Lewis and Carl Perkins were all united to play. Tickets, 953-3368; vanwezel.org
Annual Ringling College Student Exhibitions
There's never any charge to view creations by Ringling College of Art and Design students, and you can sometimes pick up an intriguing new piece of art at a very reasonable price. This exhibition, in all campus galleries April 11 through May 2, showcases media from illustration to computer animation to fine art, graphic design, photography and more. 359-7563 or ringling.edu for more info.
Sarasota Film Festival
The 16th annual celebration of film and filmmakers takes place April 4-13, with a host of brand-new features, documentaries and short films; conversations with the stars; parties and more on the schedule. For the latest details, call 364-9514 or go to sarasotafilmfestival.com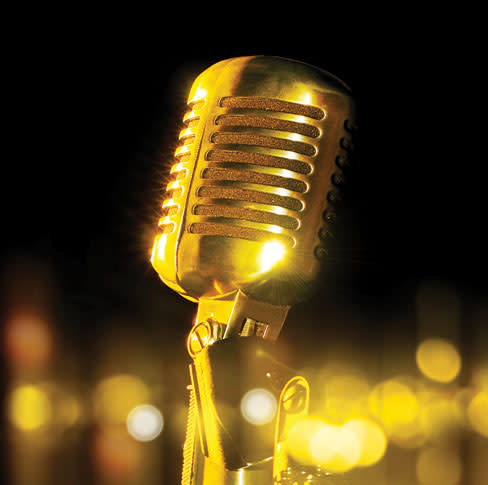 Bubbling Brown Sugar
It's Harlem during its renaissance in the 1920s, '30s and '40s, and you're jiving at the Cotton Club to the sounds of Cab Calloway, Fats Waller, Eubie Blake, Count Basie and other musicians of the era with this Tony-nominated revue, presented by Westcoast Black Theatre Troupe. April 9 through May 11; tickets, 366-1505 or wbttsrq.org
Sarasota Orchestra Masterworks
Beethoven's Fifth Symphony is the big draw for this month's Masterworks series, led by guest conductor Philip Mann, but the orchestra's own Cheryl Losey also gets a chance to star on a harp concerto by Ginastera. Plus there's Ludwig's Overture to Egmont. April 4 at Neel Performing Arts Center, April 5 and 6 at Van Wezel. 953-3434, sarasotaorchestra.org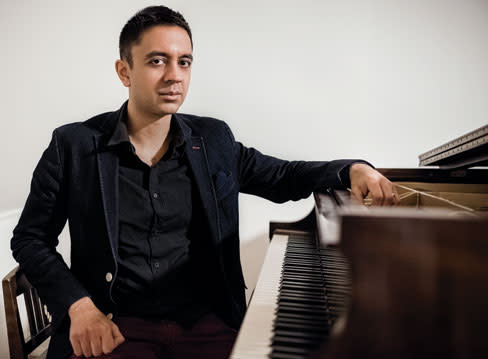 La Musica International Chamber Music Festival
A new work by Vijay Iyer is a festival highlight, but pieces by Mozart, Brahms, Beethoven, Dvorak, Schubert and many other composers will be performed by an international line-up of musicians, April 2-16. Concerts at the Sarasota Opera House April 2, 6, 10, 13 and 16; also open rehearsals and other events. 366-8450 ext. 3 or lamusicafestival.org
My Pick
"On April 12 and 13 the Artist Series Concerts presents Alexander Schimpf's performance, 88 Key Salute, including pieces by Debussy and Kapustin, at the Historic Asolo Theater. That will make for a very urbane date night for my wife and me."  —Tom Luzier, real estate lawyer and Ringling Museum board member
What I'm...
Listening to
"Sarasota Songbird" Mindy Simmons
"I am currently teaching music at Lakeview Elementary School, so I'm listening to songs that would be fun and appropriate for the kids in grades K-5 (ages 5-11). I'm using [the children's] suggestions to teach song structure, music form and listening skills. The most hilarious song they're fond of is What Does the Fox Say? It's a hoot."
Reading
Jeff LaHurd, author and historian
"I'm rereading Ringling, The Florida Years, 1911-1936 by David C. Weeks. This is a comprehensive and easy-to-read look at the circus king, art collector and businessman who did so much to make Sarasota a successful resort. Of particular interest to me are his later years, characterized by a bitter divorce, illness and being turned out of the circus."
Watching
Scott Dennis, Anchor, ABC7 News
"I've been hooked on HGTV lately. I love working around the house, but I admit I have no chance of repeating the renovation successes I watch on Rehab Addict and Property Brothers. They make it look so easy. I also love trying to guess which home they'll pick on House Hunters."
To see every week's top 5 events, sign up for our Weekend Insider. >>
This article appears in the April 2014 issue of Sarasota Magazine. Like what you read? Click here to subscribe. >>