Article
Marine-Inspired Jewelry: Gifts from the Sea
The latest wave of marine-inspired jewelry washes ashore.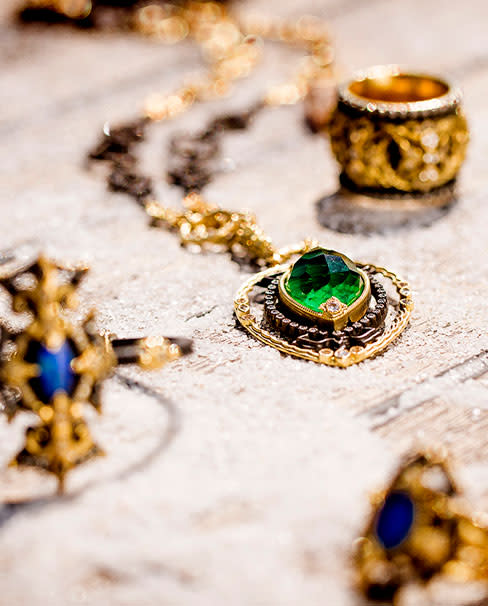 Old World sculpted circle link necklace of 18K yellow gold, oxidized silver and champagne diamonds, set with pendant enhancer made with malachite and black and white diamonds; Crivelli 18K gold and silver cross hoop earrings accented with opals and white diamonds; fleur-de-lis cuff accented with blue sapphires and set with boulder opal and white diamonds; 18K yellow gold Old World-inspired wide ring set with diamonds and sapphires; oval ring surrounded by white diamonds and blue sapphires, all Armenta from Jewelry from June Simmons Jewelry. Prices upon request.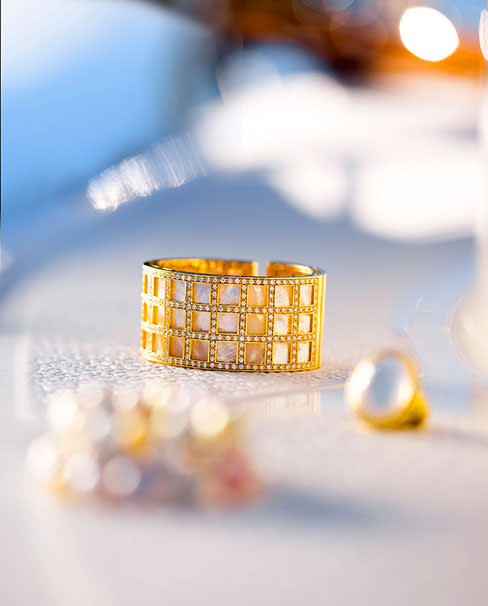 18K yellow gold mother-of-pearl and 6.21 ct. diamond cuff, $45,000; 18K white gold, freshwater pearls and diamond bracelet, $13,750, both from McCarver & Moser; Judith Ripka 14 ct. mother-of-pearl and 18K gold ring, $2,820, from Tilden Ross Jewelers.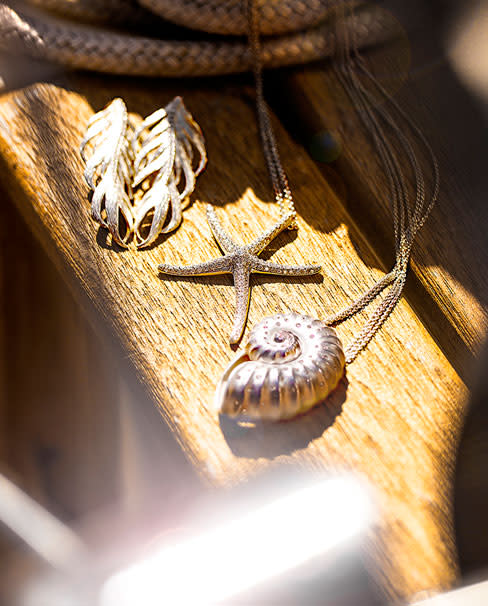 Sterling silver palm frond earrings by India Hicks, $1,196; diamond 18K white gold starfish pendant, 2.41 cts., by Crivelli, $7,000; nautilus shell necklace set with .83 cts. diamonds with 24-inch triple chain in sterling silver by India Hicks, $1,995. All from Tilden Ross Jewelers.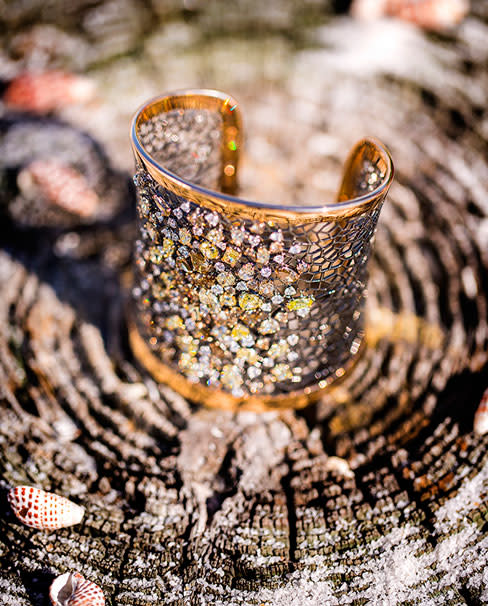 Natural fancy color 19.90 ct. diamond cuff bracelet with 18K rose gold and black rhodium white gold by Crivelli, $54,800 from Tilden Ross Jewelers.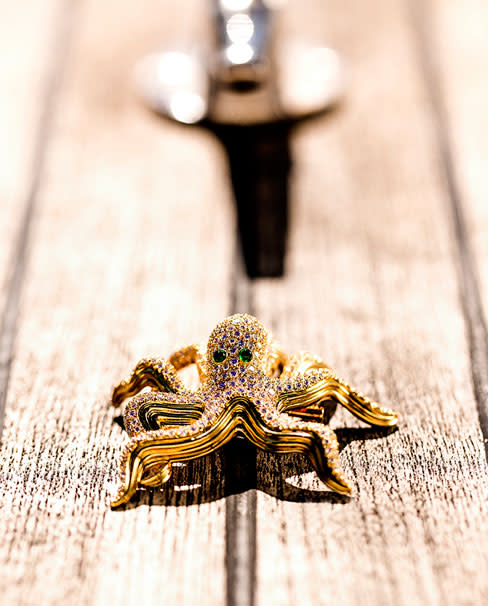 18K gold and diamond octopus brooch, $24,000, from McCarver & Moser.
Photos taken on location at the Sarasota Sailing Squadron.