Article
Top Tickets: Sarasota Events, November 2013
Our picks for November.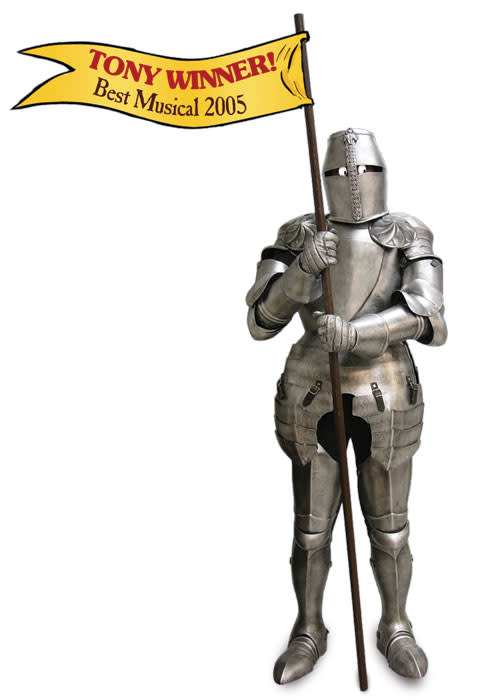 Spamalot
Florida Studio Theatre also kicks off its season with a big musical; this one is the outrageous Spa-malot, based on the Monty Python and the Holy Grail movie spoofing the Knights of the Round Table. Bruce Jordan directs the madness here. At the Gompertz, Nov. 13 through Jan. 5. 366-9000, floridastudiotheatre.org
Show Boat
Asolo Rep begins its 55th season by floating down Ol' Man River with this classic American musical, featuring music by Jerome Kern and book and lyrics by Oscar Hammerstein II. Broadway and off-Broadway director Rob Ruggiero (Ella, Make Me a Song) helms the show, which blends aspects of several different versions of the oft-produced hit. Nov. 12 through Dec. 29; 351-8000, asolorep.org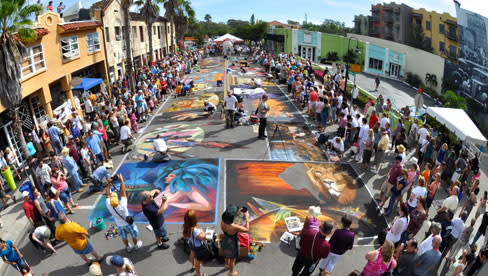 Sarasota Chalk Festival
The downtown fest expands its reach along Pineapple Avenue and even into Selby Five Points Park, with a "Legacy of Valor" theme that honors patriotism and freedom. Artists will create original works on the pavement Nov. 13-18; live music, drama and dance, too. chalkfestival.org.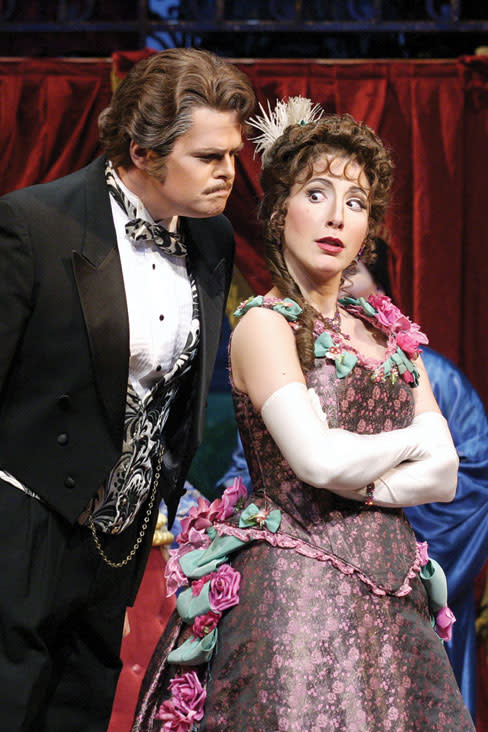 Die Fledermaus
Can't wait for the winter Sarasota Opera season to begin in February? Fortunately, this Strauss operetta about hidden identities and amorous intrigues at an elaborate Viennese ball entertains this month on Nov. 1, 3, 5, 7, 13 and 15. Maestro Victor DeRenzi conducts; singers include Danielle Walker, Angela Mortellaro and Sean Anderson. 328-1300, sarasotaopera.org
Sarasota Ballet
The company premieres Sir Frederick Ashton's Les Illuminations, a Benjamin Britten song cycle set to poems by Arthur Rimbaud, with performances Nov. 22 and 23 at the Sarasota Opera House. Also on the bill: Balanchine's Serenade and Who Cares? Tickets, 359-0099 ext. 101 or sarasotaballet.org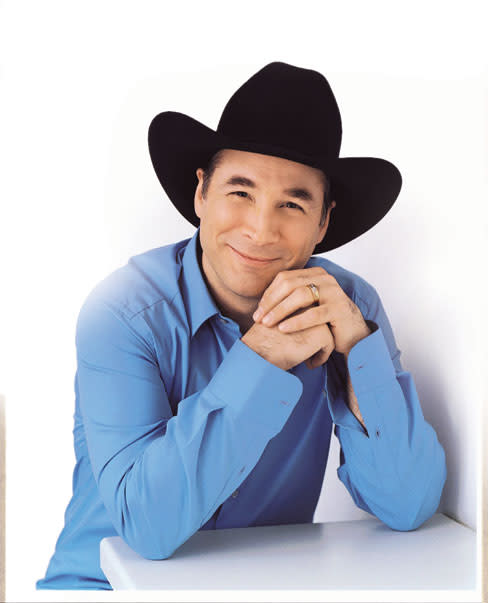 Clint Black
Country singer, songwriter and occasional actor Black wheels into the Van Wezel Performing Arts Hall Nov. 22 to perform both old favorites and new songs from his latest album, When I Said I Do. At 8 p.m.; tickets, 953-3368 or vanwezel.org
My Pick >>

"How often to you get to see a professional, large-cast production of Show Boat, considered by many the first modern musical, and one with themes of racism and prejudice that couldn't be more timely? Plus, the songs are fantastic." --Charlie Huisking, longtime Sarasota arts writer and patron
What I'm...
Watching
Rob Ruggiero, director of Show Boat, premiering at the Asolo Rep Nov. 12
"I have fallen for Downton Abbey. It's amazing how they have managed to engage us in a totally different world with great specificity and impeccable design. But the heart of the show is people and relationships. All really great stories come down to that."

Listening To
Itzhak Perlman, violin virtuoso, performing Nov. 6 at the Van Wezel with the Perlman Music Pro-gram Alumni in honor of Israel at 65.
"Beethoven's Fifth Symphony, The Vienna Philharmonic Orchestra, conducted by Carlos Kleiber. I find it appealing because of its drama, energy and strength."

Reading
Janna Overstreet, executive director, Lifelong Learning Academy
"I just finished The Hundred-Year-Old Man Who Climbed Out of the Window and Disappeared by Jonas Jonasson. It's a fantastic book about a 100-year-old man in a nursing facility who literally climbs out of the window and has quite an adventure. The book reflects back on his life and all the historical events he was part of."
For more arts and entertainment news, click here to read Kay Kipling's On Stage blog.
This article appears in the November 2013 issue of Sarasota magazine. Like what you read? Subscribe to Sarasota magazine. >>