Article
Mr. Chatterbox on Singer-Actress Annie Morrison
This month: Mr. Chatterbox on what we can all learn from Sarasota singer-actress Annie Morrison.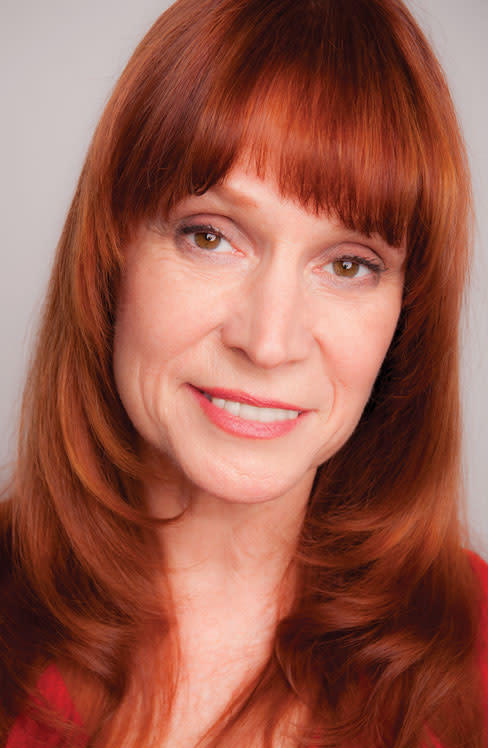 I've known Annie Morrison for years, so long, in fact, that I've come to take her, just a little, for granted. True, she brightens every play she's in, and her one-woman shows are always delightful and thought-provoking, but after living and performing in Sarasota for 28 years or so, she's become, or so I thought, a piece of the theatrical furniture, an institution almost, along with the Asolo Rep, the Manatee Players, and Drag Queen Bingo.
Then she goes and does a show like her recent Now You Know, and I realize maybe I didn't know Annie as well as I thought. Presented in the form of a cabaret act, the show tells the story of her life, its ups and downs, its lessons and insights, and you realize it's not just Annie's story but everybody's story. Well, maybe not everybody, but everybody over, say, 55 years old who looks back on his or her life and wonders, what does it all mean? Did I do the right thing?
Annie performed Now You Know at several venues in the area and then took it to New York, for a "one night only" show at 54 Below, the prestigious nightclub where all the Broadway legends like Patti LuPone and Audra McDonald perform their acts. The management gave her possibly the worst night of the year—Labor Day, when nobody is in town, particularly theater folk and cabaret goers. And guess what? She sold out the place and garnered rave reviews.
Our little Annie has turned into a cult figure.
Most actors are disappointingly ordinary when you meet them offstage. Not so Annie, I'm glad to say. With her long red hair elegantly yet informally coiffed, dressed most likely in purple velvet with a fringed shawl, antique or New Age jewelry around her neck and at her ears, she looks like the Madwoman of Chaillot's younger sister, the sensible one. But the family tradition for whimsy and surprise is still there—this is a woman who, after all, named her son Huckleberry.
And the voice is a giveaway too. It's rather high, but strong and steady. There's a hint of an echo, or a catch. Maybe even a crack that never quite happens. Other singers may have beautiful voices, but Annie's has a way of suggesting tension and heartbreak. No wonder she's so good at singing the songs Lotte Lenya made famous.
Annie's life in a nutshell: The daughter of artistic college professors with a liberal bent, she was blessed with that beautiful voice, which led her to a solid professional career in New York, London, and at regional theaters across the country. But the big prize of major stardom never quite happened, and she moved to Sarasota when her parents, who had retired here, became ill. She married actor Blake Walton, had a son, and busied herself in the local theater scene. Quite by accident, I happened to see her first audition at Florida Studio Theatre and was blown away by her voice. How could anyone so good have ended up in Sarasota? "It's a choice," she told me then.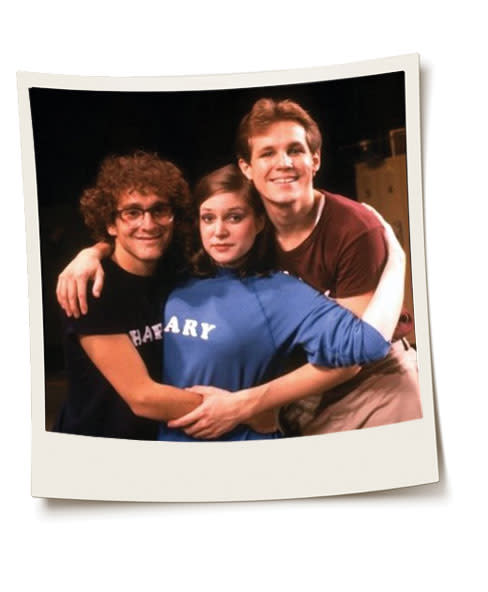 I wasn't the only one blown away by her voice, and therein lies the central drama of her life. Back in 1981, composer Stephen Sondheim, the great genius of American musical theater, and his director, Hal Prince, were casting their new Broadway musical, Sondheim's first after Sweeney Todd. The show, Merrily We Roll Along, had an unusual gimmick. It went backward in time, tracing, in reverse, the friendship and careers of three teenage friends who go on to success as a composer, a lyricist, and a novelist.
The parts of the lyricist and the composer were cast, but the novelist, to be played by a girl, was harder to find. Annie, who was performing in a show in Rochester, came to New York to audition for Sondheim and Prince and was offered the part on the spot. Only after leaving the theater and wandering in a daze did she realize it was her birthday.
I can still remember the drama that surrounded the production; it's become a theatrical legend. The show had no out-of-town tryouts, and when it began previews at the Alvin Theater, everyone agreed it was in very rough shape. The reverse time scheme puzzled people, the set was ugly, and much of the dialogue didn't work. It soon became the thing to do in New York that fall—go see Merrily (as it was nicknamed) and mock it. I went myself. The plot was hard to follow. (At one point the cast had to wear sweatshirts with their character's name on them.) But the songs were great, and so were the kids—particularly the girl.
Over the years Merrily has become the show that refuses to die. It's been done in high schools and regional theaters, with its creators re-writing and tinkering. Last year it had a sensational run in London, with The Independent calling it "one of the great musical productions of this or any other era." Time has finally caught up with it.
And time has caught up with Annie, too. She's being rediscovered all over again. Her New York show was packed with Merrily freaks, Sondheim fans, theater cognoscenti and people who just love her as a performer. I saw it here during a preview and I could see why. Working with musical director Michael Sebastian, she created a perfect one-act play, with the emotional highpoints sung to the music of Sondheim and Leonard Bernstein.
They're making a documentary film about the original production of Merrily and what happened to the cast members over the years. In a show whose themes are youthful dreams and their gradual disillusionment, it seems like potent material. As writer Ken Mandelbaum put it, "The play's failure was made all the more poignant by its having been performed by young people whose expectations of a hit were like the radiant hopes of the characters."
The young people are no longer young. Some, in particular Jason Alexander of TV's Seinfeld, went on to fame and fortune. Annie took a different path. She built a life for herself in Sarasota, but one that was always dedicated to acting, writing and teaching. And now, when things are winding down for most of us, she suddenly has a brand-new second act in store. And when I asked her what advice she had for young actors she had a ready answer, and it wasn't "take classes" or "move to New York."
"Lead an interesting life," she said. "It's all going to pay off."
For more from Bob Plunket, click here to read his Real Estate Junkie blog.
This article appears in the November 2013 issue of Sarasota magazine. Like what you read? Click here to subscribe to Sarasota magazine. >>