Article
The Top Luxury Cars of 2013
Richard Rescigno, former managing editor of Barron's, shows us the top luxury cars of 2013.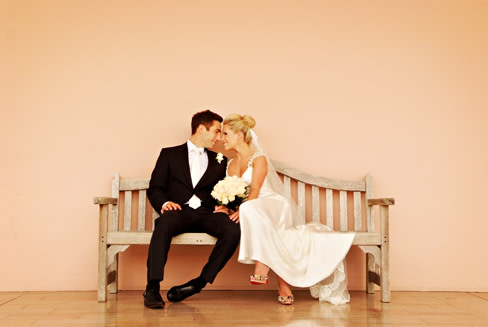 OK, so you just got twice what you paid for that bayfront house you bravely purchased three years ago, during one of the worst real estate disasters since the Tower of Babel.
You unwound your big position in gold futures back in 2011, just as the yellow metal was nuzzling a record $1,900 an ounce.
And you cashed out of Apple last September, when the shares were peaking above $700.
Congratulations. Now it's time to reward yourself with a new set of wheels. Nice wheels, for sure, but with the economy still sluggish and the jobless rate a continuing worry, this isn't the time to irritate the less fortunate or, for that matter, an IRS gone wild.
That means no splendid $220,000 Bentley Continental GTC, no glorious $330,000 Ferrari F12berlinetta and, alas, no super-gorgeous $469,000 Rolls-Royce Phantom Drophead Coupé. Life can be so cruel.
What makes more sense now is subtler luxury. We're not talking tricked-out Smart Car or Kia Rio here. What we're advocating are vehicles in today's ultra-luxury sweet spot—the $80,000-$125,000 range—lovely conveyances, but not über-glitzy. After all, isn't it better to show, rather than shout, that you've made it?
Here are four that fit the bill.
2014 Range Rover Sport
The latest generation of Land Rover's most driver-centric sport-utility vehicle (above) should be in showrooms now. About 14.5 percent lighter than the porky 5,540-pound 2013 model, it should handle, brake and accelerate better. The lower weight, combined with an eight-speed automatic transmission—the current model makes do with six—also should boost mileage and eliminate the ponderousness that mars the 2013 Sport, even when propelled by Range Rover's terrific 510-horsepower supercharged engine.
The Range Rover Sport Supercharged, whose starting price is around $80,000, is the version to buy. It should be a favorite among SUV fans who enjoy spirited driving on the highway or local roads (despite their reputations for ruggedness, most SUVs never set a tire off-road). The Supercharged will hustle you to 60 mph in five seconds, according to Land Rover.
Inside, the new sport ute is very British, even though Land Rover and Jaguar were both acquired by India's Tata Motors in 2008. (Queen Victoria, whose many titles included Empress of India, probably wouldn't be amused. Good Lord, how could this have happened, Mr. Gladstone?) The leather interior, for which an entire herd of cattle appears to have been sacrificed, has an elegant, almost formal look.
The all-wheel-drive 2014 Range Rover Sport is no technological slouch, either. When driven in fully automatic mode, it can sense underlying surface conditions (sand, ice, snow, etc.) and select the drivetrain and other settings to best handle them. And its many gadgets include a five-digital-camera system that can display an almost 360-degree picture of whatever's near the vehicle—quite handy when backing out of a tight spot on a busy street in London or Sarasota.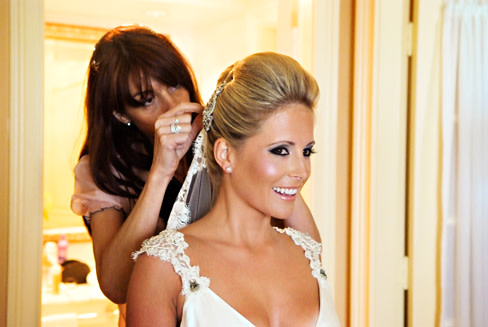 2013 Tesla Model S
Driving a Tesla about 100 miles last fall on its home turf around San Francisco—Tesla Motors is based in Palo Alto—quickly showed me that this electric sports sedan is the real deal, not a trendy science project.
The loaded, top-of-the-line Model S Performance variant I sampled, equipped with a battery pack rated at 85 kilowatt hours, can go 265 miles on a single electric charge, according to the Feds. (Forget about The New York Times article that questioned the Tesla's range; tests by many other sources contradict it convincingly.)
My tester was powered by an electric drive inverter with the equivalent of 416 horsepower and enough torque to blast the car to 60 mph in 4.2 seconds, faster than a base Porsche 911 Carrera. The Performance model, with a list price of $94,900 before the $7,500 federal tax credit for electric vehicles (yes, that Uncle Sam provides a credit for a car this pricey is crazy), comes with a continuously variable transmission and an active air suspension. The Model S handles, rides and brakes as well as just about any mid-size BMW, Mercedes or Cadillac, and has more interior space than any of them. (Tesla also sells two cheaper versions, with lesser capabilities, starting at $69,900 before the tax credit.)
The most astounding thing about this unconventional car is how conventional it feels. That's not to say that it doesn't have some arresting features. Among them: (1) A 17-inch-high monitor in the center of the dashboard that offers perhaps the auto industry's best, most intuitive infotainment and navigation system. (2) A driver's-side door handle that pops out of its flush enclosure when you approach the car with the ignition key in your possession. (It calls to mind Mae West's famous line: "Is that a gun in your pocket, or are you just happy to see me?") (3) A software system that can be updated remotely to add features to the car.
The downside to an electric vehicle, of course, is that charging it can be a pain. Tesla has set up "supercharger" refueling areas in several parts of the country that can pump 150 miles worth of electricity into the battery in a half-hour. True, that's not great compared to fully gassing up in five minutes. But for everyday driving and, say, 200-mile roundtrips, charging shouldn't be a challenge; it can easily be done at your home overnight, especially if you buy a special charger, as just about anyone who purchases this sedan will.
One problem for electric-car enthusiasts in Southwest Florida: The nearest Tesla showrooms are in the Miami and Fort Lauderdale areas. However, that may change. Sarasota is one of the markets the company is eyeing, with a possible arrival by fall 2014.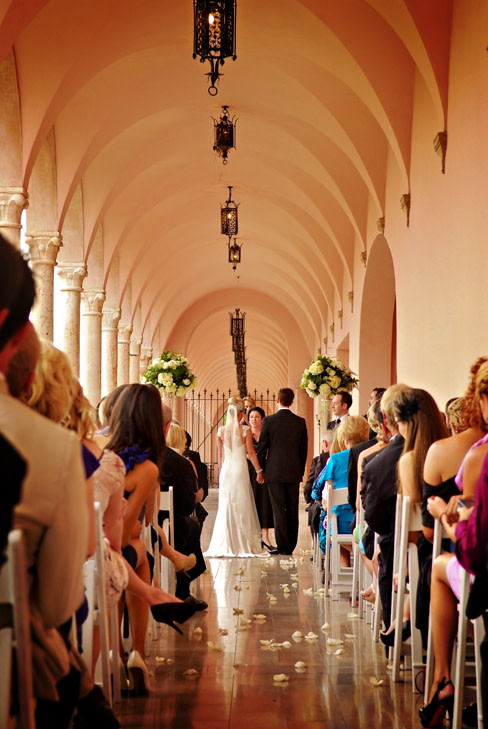 2014 Mercedes-Benz S Class
An all-new version of this storied but staid flagship sedan, far more beloved by investment bankers than by sports or movie stars, debuts in September. With an evolutionary shift in styling—it features a larger, more upright grille than the 2013 model, along with a sleeker-looking rear end and handsomely redone interior—the big Benz remains more stately than sporty, but it promises to be a technological tour de force.
With a starting price likely to be a few bucks below a hundred grand for an S550 eight-cylinder model capable of hitting 60 mph in less than five seconds, the S will be the world's first car with no conventional lights. Instead, it will boast about 500 power-efficient light-emitting diodes, with 300 of them in the interior. It also won't have even one analog gauge; all data will be displayed on a foot-wide digital screen. A second screen will handle infotainment and navigation functions.
The sedan, which will use a seven-speed automatic transmission, is about as large as the current model, but is 300 pounds lighter because of increased use of lightweight materials. The big news is a suite of 30 safety and driver-assistance features—some standard, some optional—such as night vision, collision-avoidance, and self-parking systems, plus a clever camera-based device that adjusts the suspension based on what it sees as it scans the roadway ahead. And, oh yes, the car will have the ability to recognize pedestrians and automatically slow or stop to avoid them, at least at speeds up to 31 mph.
All in all, the new S Class will bring the dreams of Ralph Nader and Google a bit closer: a very safe car that almost drives itself, reducing the messy human element that causes so many problems, on the roadway and elsewhere.
2013 Audi S7
Four decades ago in Germany, where I spent a couple of years as a G.I., Audis were beloved by only one group of motorists: taxi drivers. Stolid and solid and clanking along with dependable but noisy, dirty and smelly diesel engines, Audi cabs were ubiquitous.
My, have times changed. These days, Audis are admired for their style and their performance by all sorts of motorists. And none exhibits both virtues in such balance as the S7.
The curvaceous sedan (actually, a big five-door hatchback), which made Car and Driver's 10 Best list this year, has a base price near $80,000. It's worth that for its looks alone, among the best this side of Kate Upton.
But the S7 is more than a pretty face and stunning body. It's got brawn and brains, too. Fitted with a twin-turbo 420-horsepower V8, the car hits 60 mph in about four seconds and does so with the aplomb imparted by an extremely stiff structure, adaptive suspension and all-wheel drive. In low-stress situations, as when you're cruising at a steady speed on the highway, half the cylinders are deactivated to boost fuel efficiency.
Inside, the S7 is loaded with the expected luxury features, such as four-zone climate controls, and also has some unusual ones, including bucket seats with a quilted diamond pattern (they look much better than this sounds). There's also an electronic infotainment/navigation interface that includes handwriting-recognition capability. Jot certain commands on a touchpad with your finger and the system acts on them. However, considering this car's capabilities and drivers' propensity to become distracted, this is a feature that falls into thekids-try-this-at-home-before-you-try-it-on-the-road category. n
Sarasota's Richard Rescigno, a former managing editor of Barron's, writes frequently on cars and the auto industry.
Click here to see last year's Platinum fashion feature, starring lux vintage automobiles.