Article
My World - Shawn Stein
Tidewell Hospice nurse care manager Shawn Stein on life's last journey.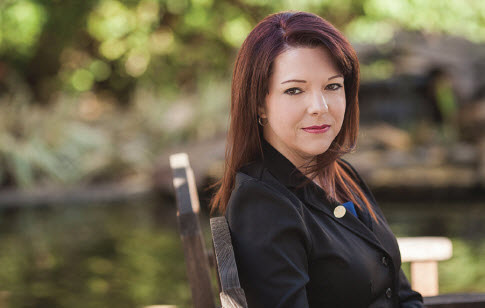 Why did you become a hospice nurse? It's what nursing is truly about. We get to be in the most intimate setting with the patients. We sit by the bed and hold their hand, we know their family members, their pets.
Any misconceptions people have about hospice? Foremost is that hospice basically sedates people and ends things, which is completely incorrect. We give patients as much comfortable time as possible. We're not here to end life; we're here to provide comfort, care and compassion.
Do you talk about your work at home? I have two teenagers, and I share special moments I experienced with them so they can get to where they're OK saying the words "death" and "dying."
Do you have a favorite story? When I met one of my first patients, it was pouring rain, and her husband of almost 70 years, this sweet little old man, came out with an umbrella [for me]. Not long after, he had a sudden coronary event and died in her arms. They were completely enamored, and he was going to be her caretaker; she was grief-stricken. I told her, "He's in heaven, he's got that umbrella, and he's waiting for you." The family was so moved they used those words in his eulogy. That's how we affect families. They don't forget our words.
What's usually the family's mindset when you meet them? Some are upset and feel like the medical system has let them down, or like the patient is giving up, and some are ecstatic to have us in the house because they've had a previous experience and know exactly what we can and can't do.
Beau Denton