Retiring boomers don't want to stop learning. And with our city's amazing array of lifetime learning classes, they don't have to.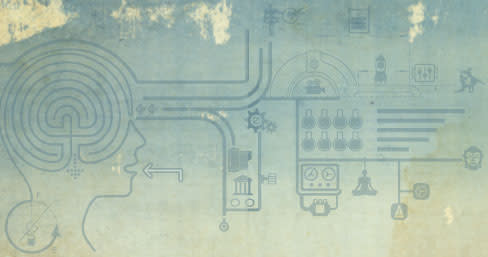 For several generations, retirees have been flocking to the Sunbelt, where sunshine and year-round outdoor activities await. But in the last decade, college towns—even some in wintry climates—have ranked high with retiring boomers. Along with vibrant arts scenes, good restaurants and strong economies, college towns have something else boomers want—the opportunity to keep learning. Millions of seniors are taking classes, attending lectures, going on educational excursions and even earning degrees through university-level programs catering to older learners. The economy is one reason; and many states, including Florida, offer free or reduced-fee college courses for seniors looking to start a new career.
That trend only adds to Sarasota's appeal, since along with balmy weather we have a collection of top-rated colleges, including New College of Florida, Ringling College of Art and Design and the University of South Florida Sarasota-Manatee. We also have a host of other colleges and organizations that offer lifetime learning opportunities, often featuring teachers and lecturers who came here after extraordinary careers.
After spending their working lives focused on building their careers and caring for their families, local retirees of every age are enjoying the chance to expand their horizons. On any given day, you'll find them attending lectures on current events, learning to create in a variety of media, taking notes in academic classes on every conceivable subject and staying up late to read, research or practice what they're learning.
Stan Nikkel, dean of the Pierian Spring Academy, says that although the academy has been around for years, it's expanded considerably recently, offering more courses and serving a wider range of ages, too. "We offer 81 courses, and we find that people's interests really vary, and the students themselves really vary," Nikkel says. And the quality of instruction keeps improving, he adds. "The search for instructors used to be hard, but now we've had to turn people away because there are just so many good people in Sarasota."
Marilyn and Tony Rangel have taken classes at the Longboat Key Education Center since they retired to Sarasota from Los Angeles two years ago. The once busy professionals say continuing their education into retirement was a must.
"We are two very high-powered executives, and we were looking to have some fun and learn a little," Marilyn, 64, says. "Having children and working all my life, I didn't have the opportunity to learn and do everything I wanted to do. But this is perfect. The quality of the classes is terrific, and I love meeting a real diversity of people."
Here's just a sampling of the hundreds of unique and interesting courses available; not all schools had determined their final schedules at press time, but most of these courses are offered through the year.
Israeli International
Folk Dancing
State College of Florida
Tired of the typical waltz, two-step or shuffle? This class is sure to spice up dance night with vibrant rhythms inspired by Latin, Middle East, Greek, French, Turkish, Ukrainian, Contra and American hip-hop. Remember to wear comfortable shoes and always bring a towel and water bottle. Once a week for eight weeks. Cost: $95
A Shakespeare Journey: The Merchant of Venice
Pierian Spring Academy
Literature classes are the most popular at Pierian, but this one is a little different in that students will read Shakespeare's play aloud and discuss scenes with the class. Film versions of the play will also be shown, so students don't need any prior knowledge of the play. Once a week for six weeks. Cost: $75
Chinese Mandarin I
Sarasota County School District Adult & Community Enrichment
There are dozens of foreign language classes out there, but this one will have you ordering Kung Pao chicken like a natural on your next trip to Shanghai. This doesn't teach everything—just the basics needed for traveling, shopping, daily dialogue and business dealings in this increasingly important language. Once a week for eight weeks. Cost: $112
What Wall Street Doesn't Want You to Know
Lifelong Learning Academy at USF Sarasota-Manatee
This course isn't for the novice stock watcher, but for experienced investors looking to fully understand the financial system and how big banks make their money. The class will discuss how key financial developments each week impact stocks and bonds, and how to manage your portfolio like a pro. A Q&A follows each class. Once a week for eight weeks. Cost: $75
Nighttime Landscape Photography
Ringling College of Art and Design
Taking dramatic photos at night is not as simple as pointing your camera and snapping away. This hands-on class will teach how camera ISO, shutter speed, aperture and use of ambient light can make or break a great picture. Students will capture Sarasota's night skyline, edit their image in Photoshop and critique each other's results. Once a week for three weeks. Cost: $125
Social Media: How to Use Facebook, Twitter, Blogs, LinkedIn & More
Lifelong Learning Academy at USF Sarasota-Manatee
You've heard all about them; now learn what all the fuss is about. This hands-on course will guide students through the world of online social networking. It's perfect for small business owners, authors and others who want to market themselves online. A laptop and some prior computer literacy are required. Once a week for six weeks. Cost: $75
Basic Blues Harmonica—Little Walter Don't Play Alouette
Sarasota County School District Adult & Community Enrichment
Blues is all about soul, and that's why this class isn't just about learning to play notes and scales but how to simply enjoy the sounds of the harmonica. Nonetheless, hitting those notes, breath control and finding harmonic chords will be covered. Taught by Les McCurdy at McCurdy's Comedy Theatre. Once a week for four weeks. Cost: $70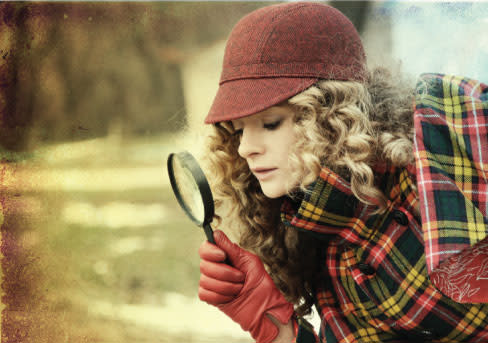 Private Investigator Intern
State College of Florida
For anyone ready to start a new career—or who just wants to know what his or her neighbors are up to—this class could be useful. Students learn the information, regulations, licensing criteria and techniques to become a private investigator. Five eight-hour days for one week or two to three days a week for two weeks. Cost: $400
How Food Becomes You: An Adventure in Human Biology
Lifelong Learning Academy at USF Sarasota-Manatee
Everyone knows you are what you eat. This class—part biology and part nutrition—takes students on a dietary journey to explain how carbs, fats and proteins work on organs and cells to make us who we are, and why everything must be in balance. Once a week for six weeks. Cost: $75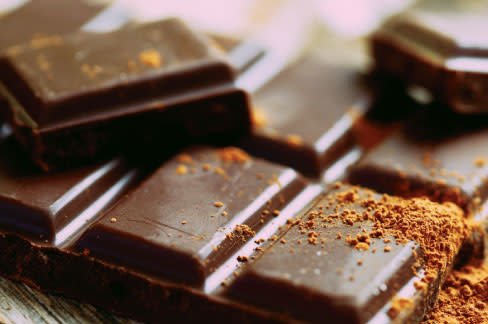 Beyond Fair Trade Chocolate
Pierian Spring Academy
Now here's a class to sink your teeth into. Yes, students get to refine their cacao palates with chocolate tastings, but they also engage in serious discussion about the history, agriculture, trade and sometimes brutal business behind one of the world's most sought-after foods. Once a week for four weeks. Cost: $55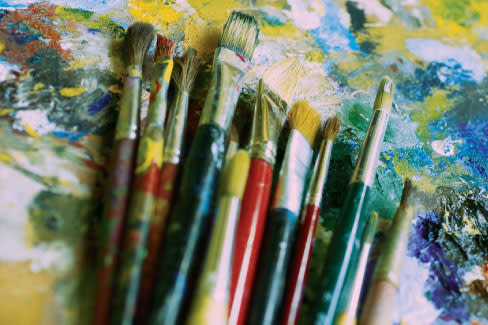 Pastels in the Park
Ringling College of Art and Design
The best artistic inspiration can be the world around you, and Sarasota has plenty of dramatic vistas to offer. This class teaches how to use soft pastels, charcoal, ink and other techniques to interpret the local landscapes, and how to tame light, shadow and other common stumbling points in landscape drawing. All skill levels are welcome. One eight-hour day. Cost: $85
Iran and the U.S.—Between War and Diplomacy
Sarasota Institute of Lifetime Learning
Iran is the hottest foreign policy issue today, and this lecture explains that real diplomacy is the only way to prevent an Iranian nuclear bomb. Speaking is Dr. Trita Parsi, founder and president of the National Iranian American Council and an expert on Iranian relations and the Middle East. Cost: $85 as part of 12-week pass; $8 for single ticket if space allows.
Positive Aging Pioneers
New College of Florida
We are living longer, and that process doesn't have to be a decline. This lecture, led by Tom Esselman of the Institute for the Ages, will detail how people and groups in Sarasota, along with world innovators, are tackling the global aging phenomenon. Research and policies that help to improve people's lives as they age will also be discussed. Cost: $15
More Medical Myths and Mysteries
Longboat Key Education Center
Very popular last year, this course combines history and modern medicine in exploring the deaths of historically famous people as well as evolving medical treatments today. Widely known medical myths will be debunked. Dr. Donald Dembo, cardiologist from Johns Hopkins University and Sinai Hospital in Maryland and one of the pioneers in CPR development, leads the class. Once a week for four weeks. Cost: $75 for members; $85 for nonmembers.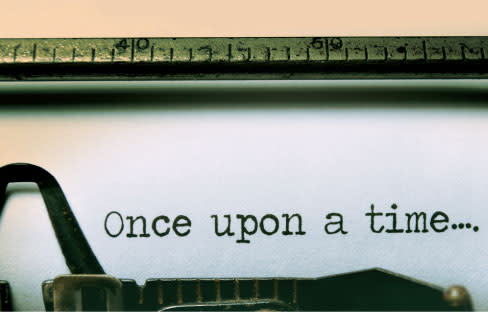 The Best American Short Stories
Longboat Key Education Center
A yearly favorite, this class features lively discussion of a collection of provocative and unforgettable stories from the past year. Students will need to purchase and read some texts before the first class; more stories will be chosen by the students. Once a week for four weeks. Cost: $75 for members; $85 for nonmembers.
Where to Learn
Here's a sampling of places that offer college-level courses. Most have senior-specific programs and offer classes without tests or assignments for no college credit.
Lifelong Learning Academy at University of South Florida Sarasota-Manatee
The local USF campus offers university-level, non-credit courses in a liberal arts curriculum. Courses meet once a week for up to eight weeks, and topics range from fiction writing to investing to the study of gypsies. Academy students can use the university library and purchase books at the campus bookstore at student prices. One-day lectures are also available. Cost: $75 for most classes
thelifelonglearningacademy.com
(941) 359-4296
Eckerd College Program for Experienced Learners
Eckerd is for adults looking to finish a degree or earn a new one. Eight-week courses are available in 16 minors and seven majors, including business management, creative writing and visual art. Students can also audit classes by taking them without credit and without tests or assignments. Cost: $1,075 per course plus fees; $250 to audit.
(727) 864-8226
Longboat Key Education Center
More than 150 non-credit courses focus on adult enrichment. Topics include art, creative writing, architecture, medicine and many others. Classes last four to eight weeks. There are also lecture series, performing arts series, one-day workshops and guided field trips across Southwest Florida. Donating members get class discounts. Cost: $20 for single classes up to $180 for 12-week lecture series.
(941) 383-8811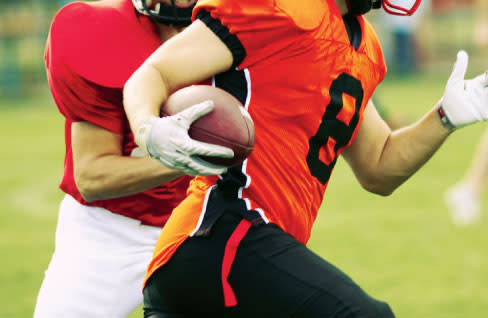 New College of Florida
Those who donate to the college can audit some regular classes if space permits. There are also several non-credit lecture series, with New Topics New College being the most popular. Topics include medicine and aging, Alzheimer's research and U.S. and world politics. A Q&A and reception follow. Cost: $75 for six or $15 each lecture.
ncf.edu/performance-lecture-series
(941) 487-4888
Pierian Spring Academy
Not just for seniors, though the program's daytime schedule is perfect for retirees. There's a lecture series and 80 courses ranging from literature to music to American history taught by local experts. Offbeat classes explore Sarasota's Amish community and teach spouses of football fans how to appreciate the game. Several locations in Sarasota. Cost: $55 to $100 per course.
(941) 716-2471
Ringling College of Art and Design
Some liberal arts classes can be audited as space permits. Otherwise, programs at the college's Sarasota campus, the Longboat Key Center for the Arts and the Englewood Art Center offer non-credit classes focusing mainly on art, design, photography and media. Cost: $594 to audit; $50 up to $395 for non-credit art classes.
(941) 351-5100
Sarasota County School District Adult & Community Enrichment (ACE)
The school district's ACE program offers non-credit courses on dozens of subjects taught by local professionals. Classes range from one-day workshops on iPad basics to eight-weeks on foreign affairs. Instructors also teach classes at nursing homes and other facilities to seniors ages 55 and older. Cost: $21 for a one-day class to $69 for eight-week courses.
sarasotacountyschools.net/schools/ace
(941) 361-6590
Sarasota Institute of Lifetime Learning
SILL offers college-level lectures and seminars on global issues and music. Instructors include government officials, think-tank professionals and national experts. Topics this year include the Israeli-Palestinian crisis, China and energy. The music series hosts nationally renowned musicians. Locations in Sarasota and Venice. Cost: $85 per 12-week lecture series; $8 per single lecture; $30 per seminar.
(941) 365-6404
Senior Friendship Centers
This Southwest Florida organization offers classes in languages, woodcarving, hula dancing and other activities at its Sarasota center near downtown. It also hosts excursions to local attractions like Sarasota Opera, Asolo Repertory Theatre and Mote Marine through Road Scholar, a separate nonprofit offering educational tours for seniors. Cost: $2 to $4 for classes; $350 to $599 for Road Scholar.
(941) 955-2122
State College of Florida Corporate and Community Development
This community college offers dozens of non-credit classes, with some targeted for older learners in the Ageless Ed-Ventures program. There's the usual classes like art, creative writing and computers, some unique ones like Israeli folk dancing and practical lessons on self-publishing. Most are available at the Lakewood Ranch campus. Cost: $29 to $400 per class.
scf.edu/CorporateCommunityDevelopment
(941) 363-7203
In addition, many arts and cultural organizations offer ongoing lecture series and classes; and other local colleges may allow you to audit courses.