Article
Vacation Extras: Specialty Markets
A fooodie's guide to gourmet goodies.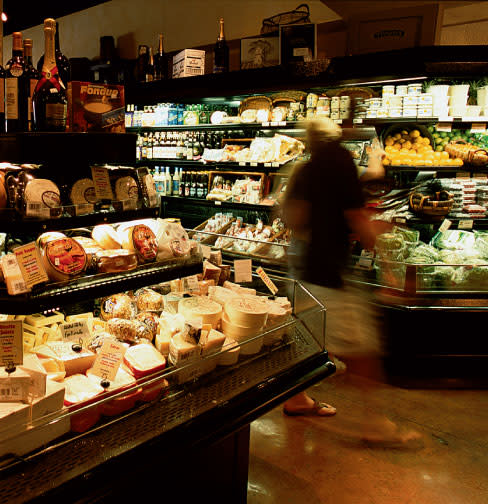 Morton's Gourmet Market
Where: 1924 S. Osprey Ave, Sarasota; (941) 955-9856.
What: This upscale market features a superb bakery, topnotch meat and seafood, great cheeses and produce, gourmet meals to-go, boutique wines and more.
Recommended: Delicious to-go entrées include crabmeat quiche, beef Stroganoff, and the various soups. Bakery must-haves include seasonal fresh fruit tarts and the chocolate truffle cake.
Trader Joe's
Where: 4101 S. Tamiami Trail, Sarasota; (941) 922-5727.
What: Natural foods and products emporium with an emphasis on affordable, sustainable and organic. Fresh meat, produce, decent wines.
Recommended: Trader Joe's brand edamame hummus, quinoa and black bean infused tortilla chips, eggplant caponata appetizer, frozen eggplant cutlets and vegetable masala burgers.
Casa Italia
Where: 2080 Constitution Blvd., Sarasota; (941) 924-1179.
What: Excellent Italian and Indian foods, from cold cuts and cheeses to take-out sandwiches and entrées. Also imported olive oils, vinegars, artisanal pastas and Italian wines, along with Indian curries, spices and more.
Recommended: Freshly made chicken Marsala, lasagna, meatballs, eggplant Parmesan, Bhoona lamb, chicken maharaja, sag aloo and mixed dal.
Richard's Foodporium
Where: Eight locations in Sarasota County. Call for closest: (941) 355-6838.
What: Affordable, natural, specialty foods and non-food items. Huge bulk foods selection, vitamins and supplements, organic produce, frozen vegetarian foods, and specialty dairy and meat items.
Recommended: Richard's private-label brand items, including handmade soaps, fine chocolates, and condiments, marinades, sauces, honeys and fruit spreads.
Whole Foods Market
Where: 1451 First St., Sarasota; (941) 955-8500.
What: The Rolls-Royce of natural food stores, with an extraordinary selection of produce, baked goods, dairy foods, meats and seafood, vitamins and supplements, body care products, wines and craft beers, and prepared foods.
Recomended: The salad bar, with more than 50 items, including wild rice, pasta salads, tabouleh, grilled tofu, tuna salad and chicken and more.