Article
Vacation Extras: Sarasota Must-Sees
Don't leave town without experiencing these iconic attractions.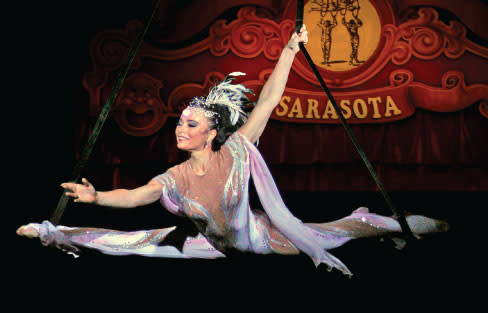 Go to the Circus! In 1997, Pedro Reis, a 25-year veteran circus performer, and his wife, Dolly Jacobs, a celebrated, world-class aerialist and daughter of the legendary clown Lou Jacobs, created Circus Sarasota, a one-ring, European-style circus. Expect amazing performers from around the world. Circus Sarasota's winter performances, "Under the Big Top," are Jan. 25-Feb. 15, 2013 (circussarasota.org) and shorter summer performances are at the Ringling Museum. (941) 355-9335.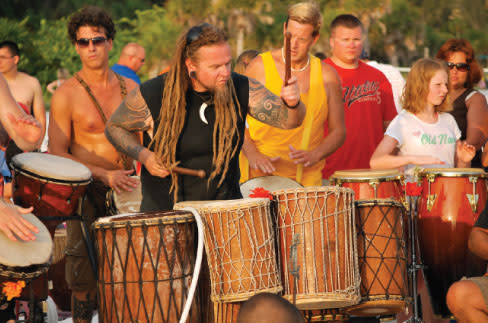 Drum Circle on the Nation's No. 1 Beach: Named the Best Beach in America last year, Siesta is also famous for sugar-white sand. Every Sunday before sunset on Siesta Key Public Beach, the calm of dusk is broken by the rhythmic pulse of bongos, drums and maracas. It's the weekly community drum circle and it lasts long into the starry night. Bring chairs and blankets and join the circle—or sit and enjoy it. At the pavilion between Lifeguard Stands 3 and 4 on Siesta Public Beach.
See an FSU/Asolo Conservatory Play: The FSU/Asolo Conservatory for Actor Training is a celebrated three-year graduate program. Second-year students act in four Conservatory productions every year—and the plays are guaranteed to be dynamic, edgy and engaging. This year's season continues with The Aliens by Annie Baker (Jan. 2-20, 2013); Stop Kiss by Diana Son (Feb. 19-March 10, 2013); and Candida by George Bernard Shaw (April 9-28, 2013).
Selby Gardens' Orchids: Marie Selby Botanical Gardens' orchid research program is world-renowned. Many of the orchids they study are housed in the Tropical Conservatory where, in the lush rain forest atmosphere, you'll find at least 75 gorgeous and rare varieties from 38 countries. It's Mother Nature's garden party. 811 S. Palm Ave., Sarasota; (941) 366-5731.
Visit Snooty the Manatee at South Florida Museum: Born in 1948, Snooty the manatee eats 90 pounds of veggies and fruits every day, is nearly 10 feet long and weighs 1,215 pounds. Over the years, this chunky chap has greeted more than 1 million visitors at his home at the South Florida Museum in Bradenton. 201 10th St. W., Bradenton; (941) 746-4131.
See You Later, Gator! American alligators hang out at Myakka River State Park (myakkariver.org) all year round—but the best time to see them is in early spring during mating season. Take an airboat tour of the river—and see them from a discreet distance or get up closer on a kayak on a guided Myakka River Alligator tour with Adventure Kayak Outfitters (adventurekayakoutfitters.com).
Drive from St. Armands to the tip of Anna Maria Island: Gulf of Mexico Drive is a 45-minute jaunt past postcard-perfect stretches of sand and surf, from the well-manicured north tip of Longboat Key, down the length of that island, and continuing to the charming beachside towns of Anna Maria Island—Bradenton Beach, Holmes Beach and the city of Anna Maria. At drive's end, you'll find a funky pier where the Rod and Reel restaurant hovers over the waves. Reward yourself with a pitcher of ice-cold beer, a fresh fish sandwich, and a killer view of Tampa Bay and the Sunshine Skyway.
Stroll Historic Burns Square: Listed on the National Register of Historic Places, downtown Sarasota's 15-block enclave of 1920-style cottages, bungalows, shops and restaurants is ideal for window shopping and strolling. Experience first-run foreign and independent film at Burns Court Cinemas, a three-screen art house cinema; dine under the sprawling splendor of a banyan tree at Owen's Fish Camp; and find rare treasures in the many galleries, and antique and consignment shops.
Watch the Skies from the Museum: The John and Mable Ringling Museum's new Joseph's Coat is a "Skyspace" created by artist James Turrell. Strictly speaking, it's an oculus—a window, looking up to the sky. In Turrell's design, the aperture works as a lens, projecting an image of the sky on the floor. At sunrise and sunset, high-tech LED lights change the color of the space. It's one of Turrell's largest pieces and one of the most technologically advanced of its kind in the world. Like the original Joseph's coat, it's a sublime, grand, awe-inspiring celebration of many colors. 5401 Bay Shore Road, Sarasota; (941) 359-5700.
Dig into a Slice of Pie at Yoder's: What makes a Yoder's Amish Restaurant's pie so yummy? The secret is in the crust and the fresh fruit fillings, ja! The late Amanda Yoder, who founded this Sarasota institution with her husband, Levi, said that for years. It's still true today. Yoder's pie repertoire includes more than 25 mouthwatering varieties. 3434 Bahia Vista St., Sarasota; (941) 955-7771.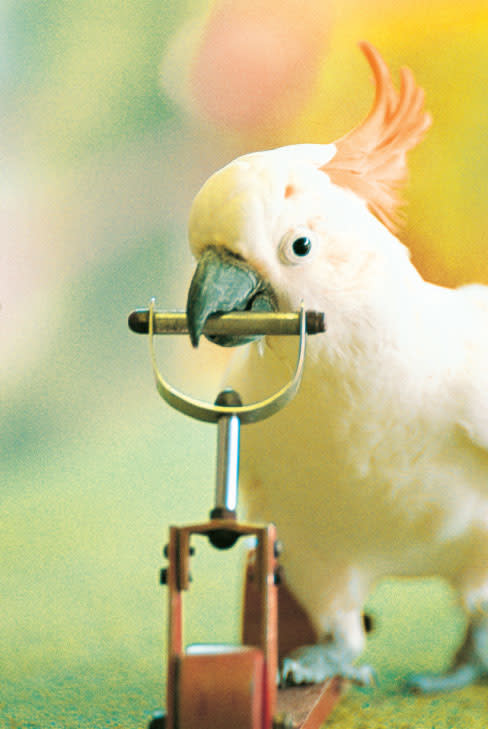 Sarasota Jungle Gardens (3701 Bay Shore Road, Sarasota; 941-355-5305) offers two reptile shows a day. No alligator wrestling; just fun facts about Florida's native dinosaurs. Plus you get to hold parrots, feed flamingoes and walk through lush tropical plantings. There's a kids' playground, too.
Getting Around
Sarasota Pedicab Company offers bike cab tours of downtown Sarasota. (941) 724-2244.
Florida Ever-Glides offers guided Segway Personal Transporters tours of downtown Sarasota. (941) 363-9556.
Sarasota Trolley features 34-seat, open-air vehicles with traditional oak wood interiors. (941) 346-3115.
SRQ Trolley provides a variety of tours and special-occasion uses, including city, bar hopping and holiday tours. (941) 538-1414.
Siesta Island Trolley offers two 25-passenger, open-air trolleys, and two 34-passenger, closed-air trolleys. Extras include catered trips, tours of holiday lights and pub crawling. (941) 915-3232.
For more standard modes of transportation:
Sarasota County Area Transit: (941) 861-1234.
Yellow Cab of Sarasota: Servicing areas in Sarasota County only. (941) 955-3341.
Regal Transportation of Sarasota: Specializing in door-to-door luxury sedans and SUVs to airports in Sarasota, Tampa, Orlando, St. Petersburg and Miami. (941) 351-2547.
Prime Time Limousines: Offering sedans, vans and limos for transportation to regional airports and other locations. (941) 792-3400.
Biking Around Sarasota: For detailed information about Sarasota's bike paths and lanes, check out the Sarasota-Manatee Bicycle Club at smbc.us.