Article
Vacation Extras: Antiques & Treasures
Discover the rare and the remarkable at these local spots.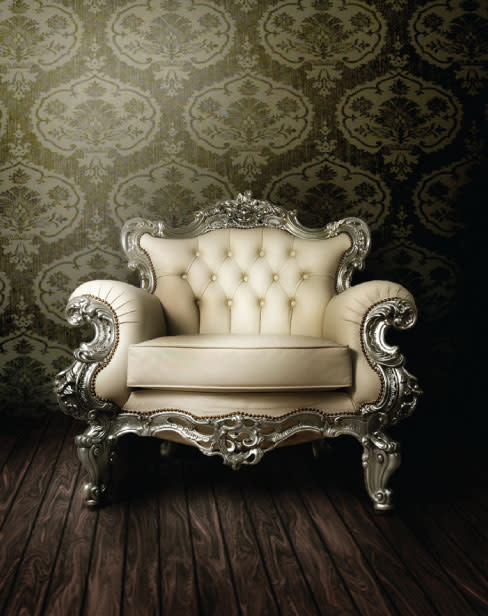 Jack Vinales Antiques is famed for its Bakelite collection and mid-20th-century modern furniture and accessories by Mies van der Rohe, Charles Eames, Pierre Paulin and George Nelson and other top-flight designers. But don't miss the exceptional Scandinavian, American and European pottery collection or vintage silver from Georg Jensen, Spratling and Tiffany. And, if you're a fan of Art Deco, this is the place to drool over rare pieces. 500 S. Pineapple Ave., Sarasota; (941) 780-2148.
Crissy Galleries has a global reputation for expertise in 18th- and 20th-century furniture, porcelains, cut glass, silver and paintings. Its vault collection caters to serious collectors of Tiffany and Handel lamps, American and European art glass, bronzes, paintings and estate jewelry. Crissy Galleries, 640 S. Washington Blvd., No. 150, Sarasota; (941) 957-1110.
Sarasota Architectural Salvage Need a cast-iron lion-faced wall fountain? Got it. An early 20th-century dental cabinet? Yep. Antique nautical gauges? No problem. Victorian chandeliers or circa 1950s paintings and sculpture created by Sarasota artists? It's all at Sarasota Architecctural Salvage, along with charming, creative furniture and home accessories. 1093 Central Ave., Sarasota; (941) 362-0803.
Envision 125,000 square feet of retail space under a bright red roof with more than 600 vendors inside and farmer's booths outside. The Red Barn Flea Market is a bustling hub where you can spend the day exploring books, toys, jewelry, beauty supplies, knives, Florida kitsch, old tools, electronics, perfumes and clothing. Take a break at Maw's Place, where the corn dogs and cheese fries are the order of the day. 1707 First St., Bradenton; (941) 747-3794.
You never know what you'll find at the Woman's Exchange. And your purchase will help fund grants to area cultural groups, so don't feel guilty about snagging that Prada handbag. Roam the aisles filled with jewelry, furniture, fine art and clothing. Along with the rags and feathers, you might also find Baccarat crystal, a Tiffany lamp or Gucci heels. 539 S. Orange Ave., Sarasota; (941) 955-7859.