Article
Home of The Month: Fantasy Island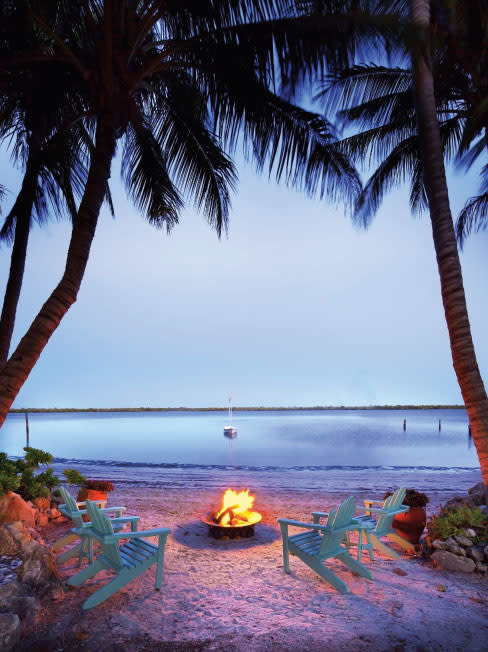 A private island may well be the ultimate real estate fantasy. There's something about total seclusion combined with a luxurious lifestyle that speaks to the soul of every billionaire, and we're sure that the news that Little Bokeelia Island is currently on the market must be spreading like wildfire through the grapevine of the world's super rich.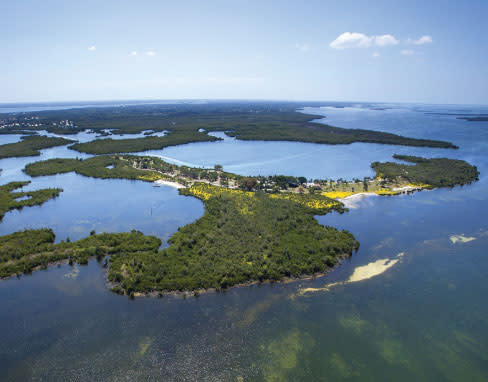 Little Bokeelia Island is a 100-acre island located at the entrance to Charlotte Harbor, just a short boat ride from some other tony playgrounds—Boca Grande, Useppa, Sanibel and Captiva. Back in the 1920s it was the home of Charles Burgess, the inventor of the dry cell battery. His bougainvillea-draped, Spanish-style mansion, beautifully enlarged and updated, provides the main living quarters on the island, but there's also a separate guest wing and an entire Old Florida village, with cottages for more guests and staff. And those magnificent banyan trees were planted by Thomas Edison, a frequent guest.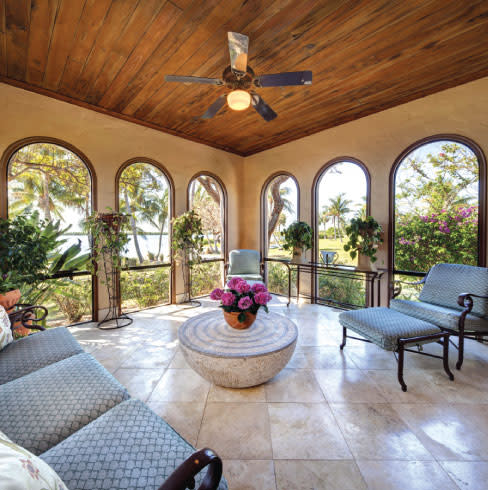 The island has everything you need for luxurious living: beaches, nature trails, docks, a tennis court, a pool with a waterfall, plus some of the best fishing in the world. And it's surprisingly accessible. The big international airport just north of Fort Myers is an hour away, with Sarasota a little bit farther. To get to the island itself, your boat will leave from a marina on Pine Island. Transportation once you arrive is by golf cart. You'll find everyday shopping in nearby Bokeelia, but of course you'll let your staff take care of all those little details.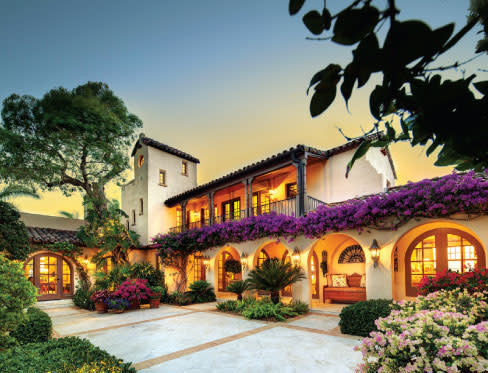 There's zoning in place for 29 estate-sized homes, but we're hoping this glorious throwback to old-style Florida luxury (and history) remains pretty much the way it is now. And with apartments in New York now nearing the $100 million mark, Little Bokeelia's price tag of $29.5 million may well be quite the bargain.
Little Bokeelia Island
$29.5 million
Contact Klaus Lang, (941) 320-1223, or Jennifer Calenda, (941) 916-0798, at Michael Saunders & Co.
Read Bob Plunket's "Real Estate Junkie" blog.