Article
My World: Mary Bensel
Van Wezel executive director Mary Bensel on hot tickets, pre-show panic and picky performers.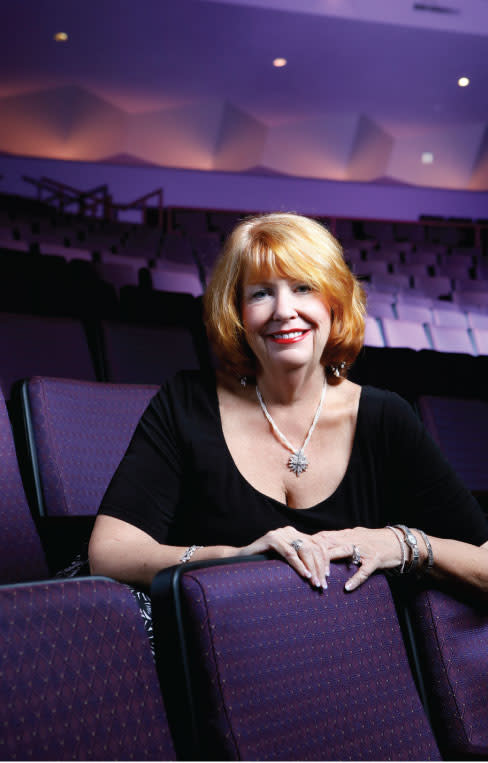 What shows are often requested? I get Barbra Streisand all the time. I would book her in a hot minute, or Michael Bublé and Josh Groban. They would be perfect for the Van Wezel, but they're still performing in arenas, and the cost is humongous.
Besides cost, any other booking complications? Sometimes you lose an artist just because you don't have the right day open. And then you get lucky—I booked Norah Jones right before she won eight Grammy awards and her fee went to six figures.
What last-minute emergencies do you worry about? Electricity—if that goes out, you lose everything. Or a performer shows up and her evening gown didn't come. One band barely made it, but their instruments were on another truck, so we're running around town trying to find instruments. Friday Fest scares me the most, because you can't control the rain.
How do you handle those moments? Sheer panic is always good. I take a deep breath every year, and I panic and worry, but it's been a fabulous ride.
Any strange contract stipulations? More performers are looking for organic and vegetarian. One [star's] contract specifies he has to order off a menu bound in leather, and some won't get in a white limousine. But you do your best, because they go out and give so much of their soul on stage. I don't care what happens backstage as long as they make the audience happy.
What are you looking forward to this season? I'm thrilled that Sheryl Crow is coming as our gala artist. Also, this is the last chance people will get to see Glen Campbell. That's a very personal story to me because my mother died of Alzheimer's.