Article
Limelight: Party Girl
Veronica Pastore reports on the Guide to Giving launch and the ALSO Gala.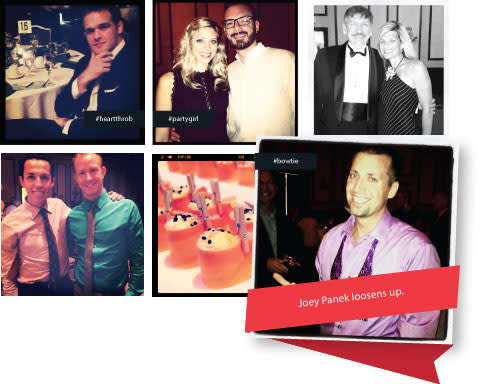 With this new column, I invite you to journey with me deep into the wilds of Sarasota's social circuit. Like big-game hunters, we'll traipse through the flora and fauna of the not-for-profit world, seeking to capture our subjects' passions (and fashions)—as opposed to their hides. Our first target: Sarasota Magazine's "Guide to Giving" issue launch at The Ritz-Carlton, Sarasota. Everyone was in high spirits because this issue, published in September, represented an unprecedented collaboration between our region's four top foundations. Yes, all of the important NFP heads and philanthropists were there, but I was first smitten by the carrot-wrapped goat cheese bites secured with teeny tiny clothespins, maybe the cutest things I've ever eaten.
While trying to gracefully dodge more servers with tasty trays full of Beef Wellington and jerk chicken, I butted up to a fancy car in the corner. I realized it was an eco-friendly, electric Fisker, courtesy of Fisker Tampa Bay, which fit right in with the conscientious crowd. Among that crowd: Toni Schemmel and Jodi Emrick of Premier Sotheby International Realty; Fuzion Dance Artists' Leymis Bolanos Wilmott; and the charming men of BB&T, including Scott Greer and Iwan Mohamed. Naked Florist Roger Capote took me aside and dished about the Cattle Baron's Ball's "really out–of-the-box" location for 2013, the Gettel Acura showroom in south Sarasota. Thinking outside the ballroom—definitely a welcome change for this season.
With so much love for local orgs demonstrated at this event (which also celebrated that the Giving Partner, a new online collaboration between the foundations, was kicked off with a fund-raising event that brought in more than $2 million from generous locals in just 36 hours), you'd think Sarasota would be all set. But unfortunately, many in our community continue to suffer, one such group being gay, lesbian, and transgender youth, a demographic that is at a very high risk for suicide, depression and drug use. Thank goodness for ALSO Out Youth, a nonprofit offering free weekly peer support groups, HIV screenings, education and advocacy to enhance self-esteem and promote healthy dialogue around sexual minority issues.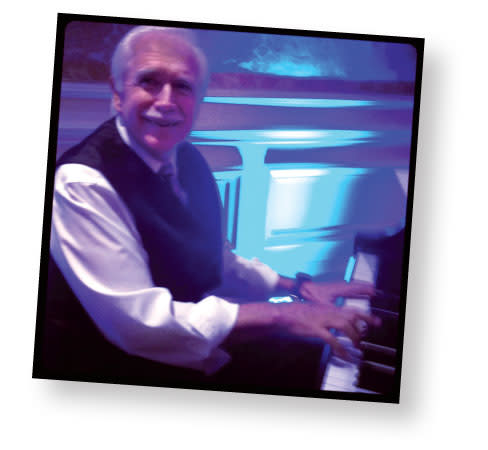 A bevy of bright supporters honored all that at the Polo Grill in Lakewood Ranch for ALSO's 20th Anniversary Gala. Many of the men outdid themselves with bowties aplenty, including ALSO board president Greg Taylor as well as Joey Panek, Jim Jablonski, Bart Coyle, Anthony Paull and the young Brandon Wilson, who paired his bowtie with a jaunty fedora.
I got the scoop on several past and present board members' weekly bowling rivalries; then we settled in for dinner and special guest Hudson Taylor took the stage. Don't know Taylor? You should. He's a handsome young competitive wrestler and coach at Columbia University, and a straight activist for LGBT rights as the founder of the organization Athlete Ally. He's active in social media and uses his 99,882 (and growing) Twitter followers to spread his message. He comes by his crusading honestly; more than 100 years ago, his ancestors were the first Christian missionaries in China.
"For a long time I sat silently as I heard homophobia used in the locker room, day in, day out," Hudson said. "And I started to realize how our conduct infiltrates all aspects of our lives. For me, this is about being open and accepting of all people both on the playing field and in life, which ultimately makes us all more successful." As he spoke, he began to beam, radiating with genuine love for others. That's what really makes him so handsome.
After a champagne toast to ALSO's 20th anniversary, the dance floor opened up and I discoed down with Cody Doly and Nishit Patel before trotting off to catch Hudson and take a picture of his vintage skinny tie. After my mission was accomplished and posted to Instagram, he offered to do a card trick for me, whipping out a deck and shuffling something fierce to find the card I selected.
I was impressed, and he offered to show me how he did it. He started the trick again, moving slowly and spouting explanatory language, but in the end, I found myself more confused and realized he was only pretending to give away his magic.
Hudson's work is much the same—he makes activism look easy, when it's really the result of careful practice and commitment. Our local foundations, organizations and supporters all make it look easy, too, at these events, but each one really involves the efforts of thousands of people working together to make a difference. And as Hudson proves, standing up for others is sexy. That makes us one hot city, Sarasota.
Follow Veronica on your social network of choice, including Instagram, @veronicapastore