Article
Fashion I.Q.: November 2012
Genius looks and loot from our style blogger.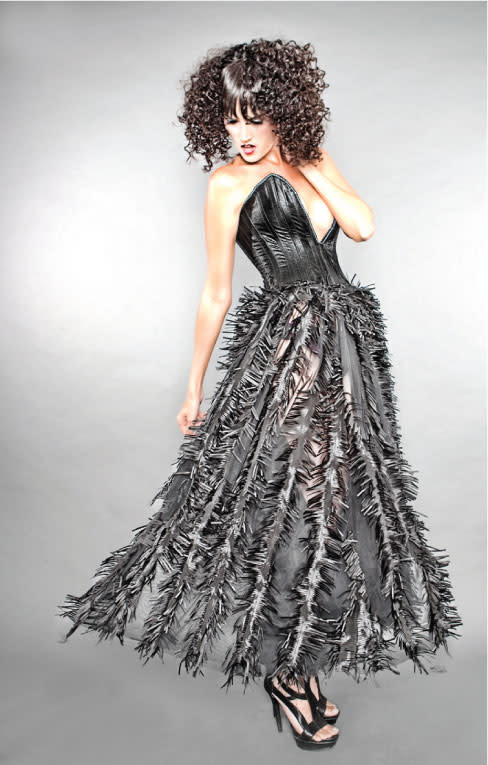 It's future couture for the siren who wants to create instant drama. Hand-sewn, the sultry corseted dress with fringed black fishbone skirt, named La Rose Noire (Black Rose), was designed by Nicole Mabalot of Sarasota's Wicked Betty Designs. $495, punkrockbettyonline.com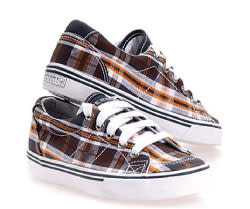 Your little one will cut a dapper figure in these brown-and-orange plaid canvas boat shoes by Sperry for Kids. P.S.: They're machine washable. $40, Sperry Top-Sider
226 MILLION
The record-breaking number of online and retail shoppers during post-Thanksgiving weekend last year
Let the student in your life get carried away with a cool backpack this year. This one has great lines, in more ways than one. Designed by Hurley for Apple, an A+ statement. $79.95, Apple.com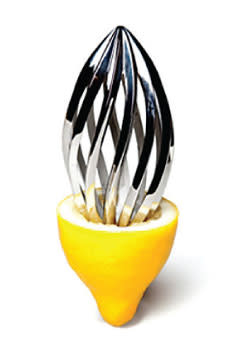 Get yourself a brand-new squeeze. This polished stainless citrus juicer designed by Roland Kreiter is the winner of the 2009 Pure Creativity Design Competition, a jury chaired by Philippe Starck and Sir Terence Conran. $70, Exit Art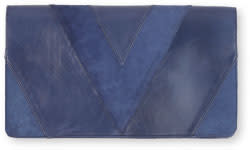 Blue is one of the hottest colors on the runways and so right now. And the color to pair it with is black. Loving this navy Reese V Clutch by The Sway, especially since it has a little '80s Pat Benatar to it $278, Juno and Jove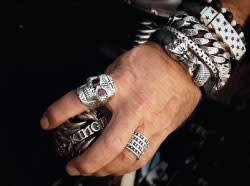 Go ahead, king me. King Baby garnet-eyed Day of the Dead skull ring has a punch of rock 'n' roll and is aptly named "The Chosen." $1,385, IOPTICS
A new Fashion IQ each week.