Real Estate Junkie
For Sale: Modern Elegance in The Oaks
Bob Plunket takes us inside a modern classic in Sarasota's The Oaks--that just happens to be for sale.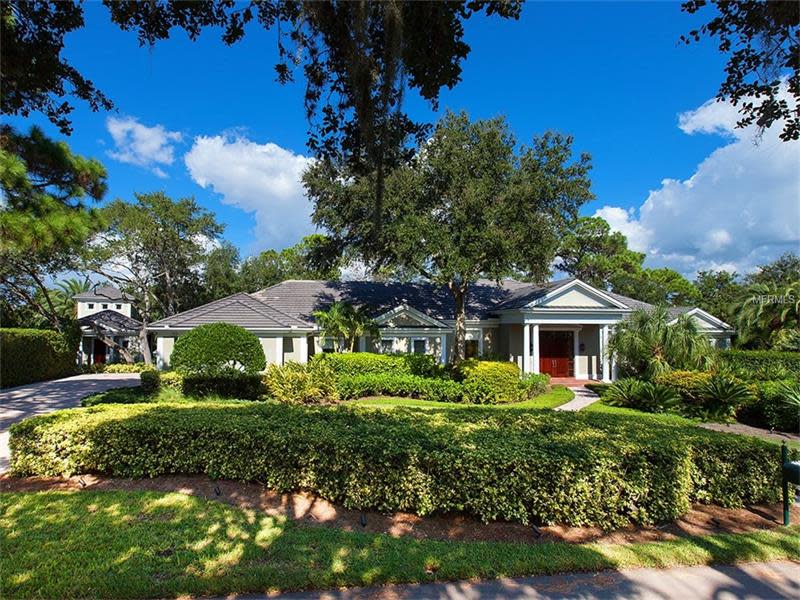 Most homes in The Oaks are very traditional in style. This one is a little different. From the outside it blends in beautifully with its million dollar-plus neighbors, with its columns and Palladian-inspired details. But inside is a whole other story.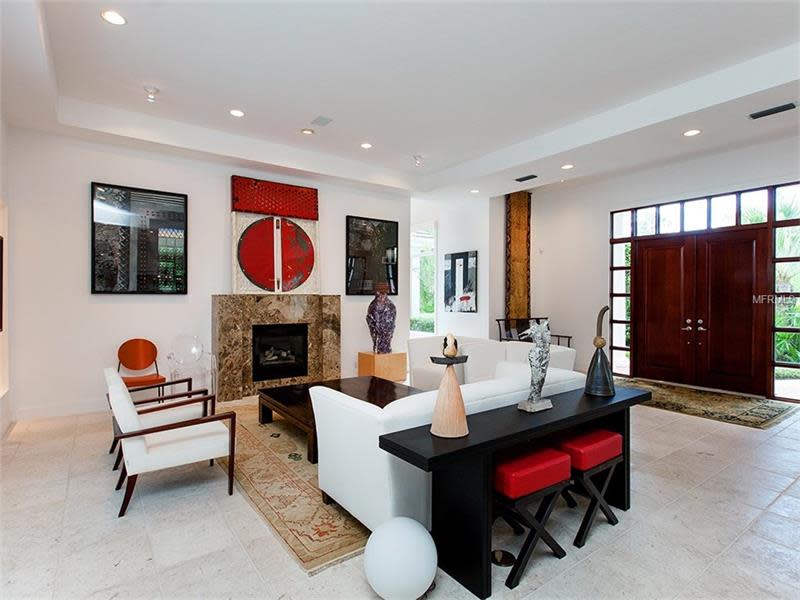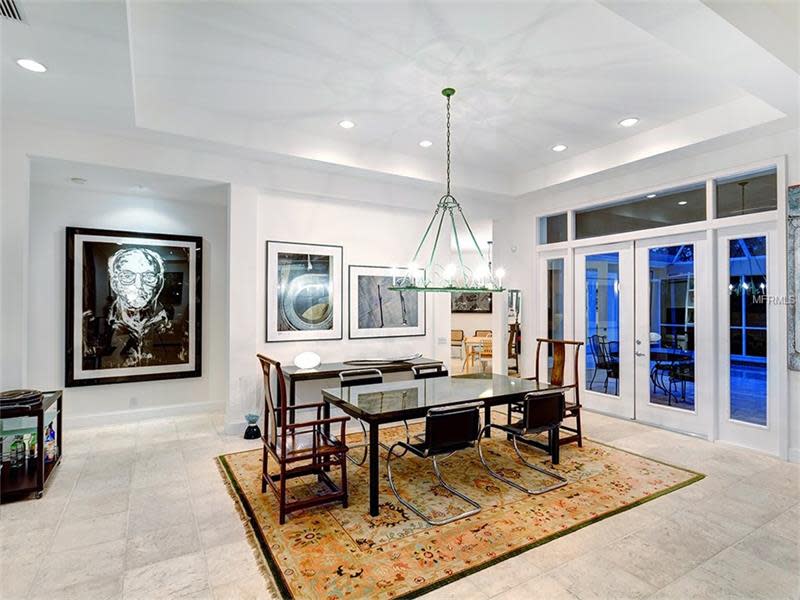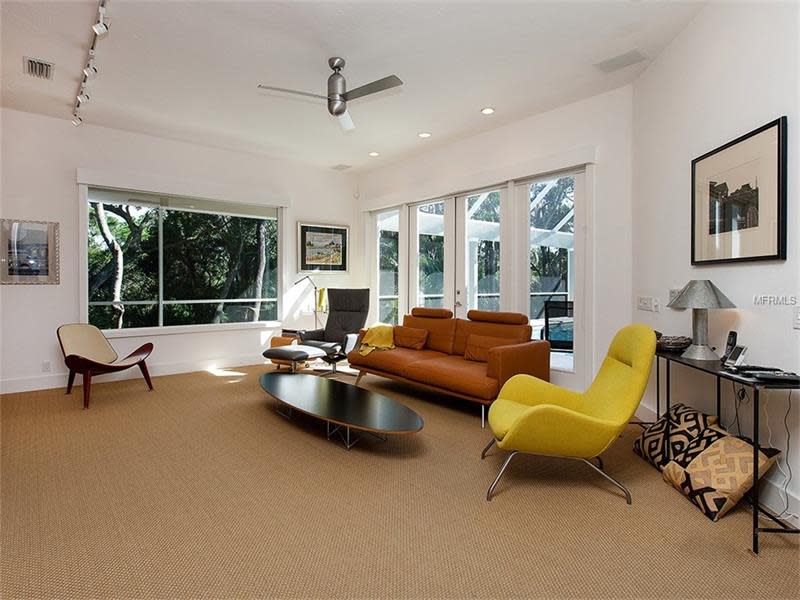 Here the feeling is very crisp and modern. In fact, the current owners have filled it with modern art and modern furniture classics. The walls are white, the windows big and unadorned, and the ceilings high. Yet there are a lot of wood built-ins to warm things up. It's a great alternative to the already-dated McMansion look, with its overwrought pseudo-Mediterranean ornamentation.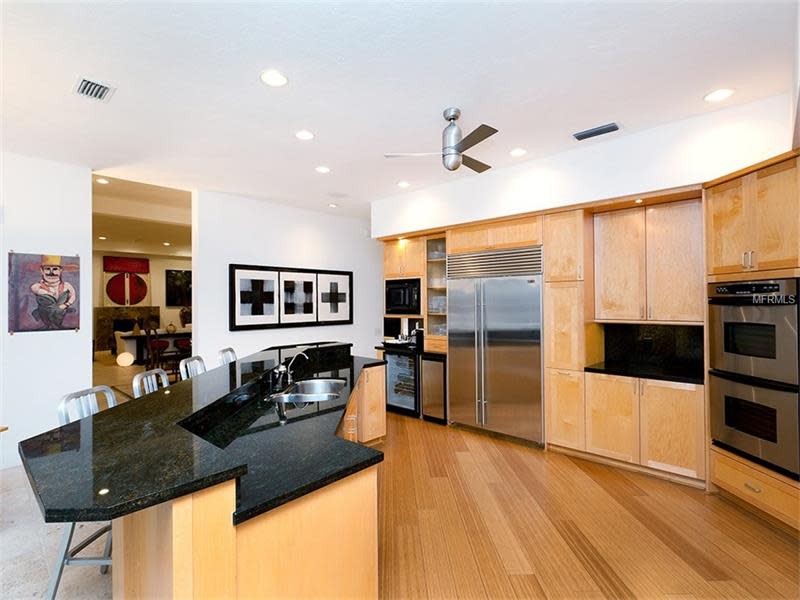 It's a large home, with over 5,700 square feet. There are five bedrooms, five-and-a-half baths, and the lot is almost an acre. It's mostly hidden from view, a good thing since the spectacular master bath has views out to the surrounding forest of pine and oak.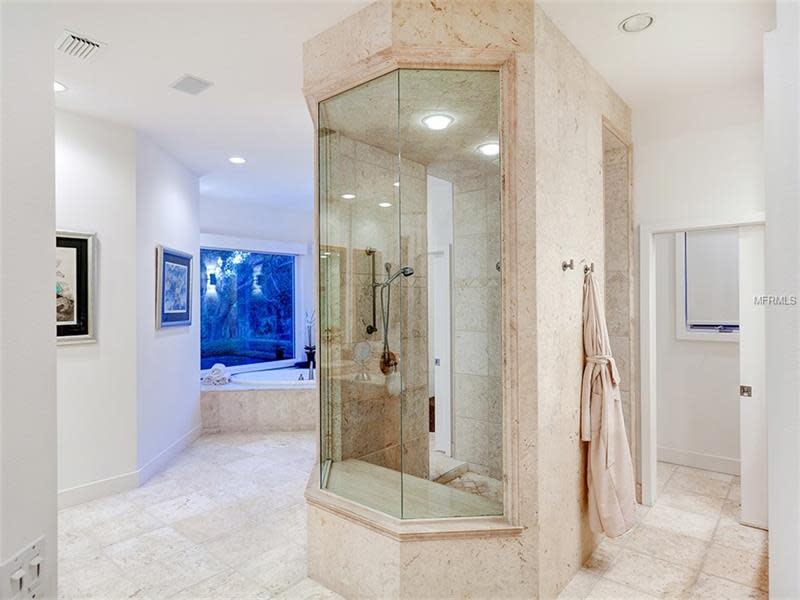 There's also a two-story guest house tucked away in back, plus—naturally—a big pool and spa.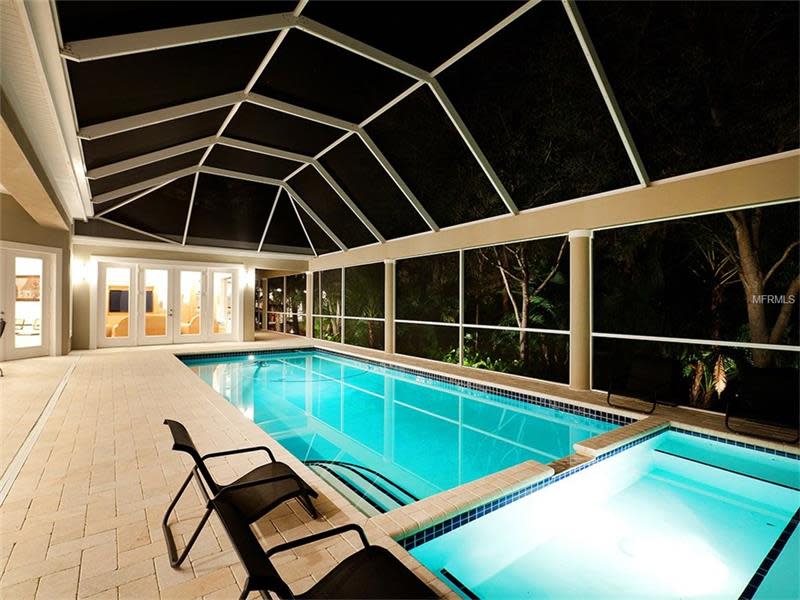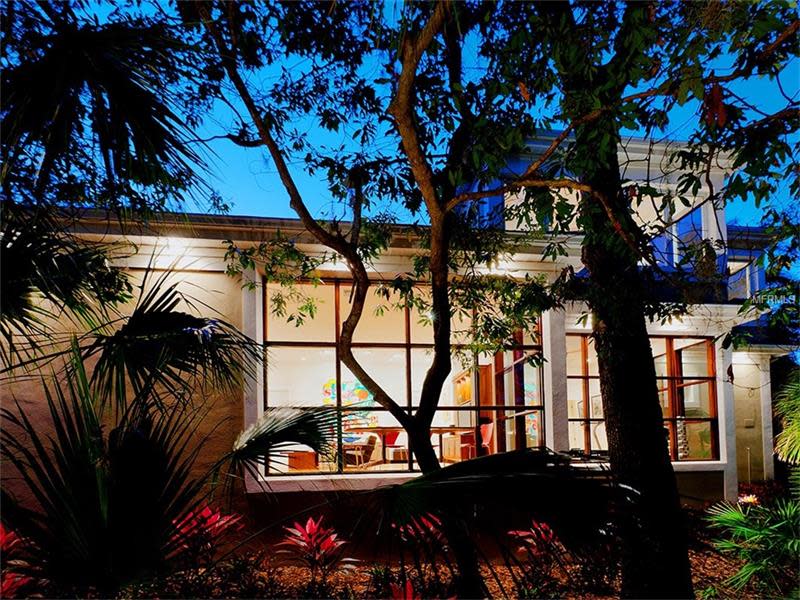 The home is located in the Bayside section of The Oaks—the fancier section, as it's right on the bay. All property owners in The Oaks must join the country club, which shouldn't be too much of a hardship as it's one of the top clubs in town—two golf courses and the legacy of Bertha Palmer, who originally owned the property over 100 years ago.
324 Osprey Point Dr. is priced at $1,995,000. For more information call Joel Schemmel of Premier Sotheby's at (941) 587-4894.