Article
It's a Classic: The Elkins Loop Chair
The beloved Loop chair was brought to the public in the 1930s by Frances Adler Elkins.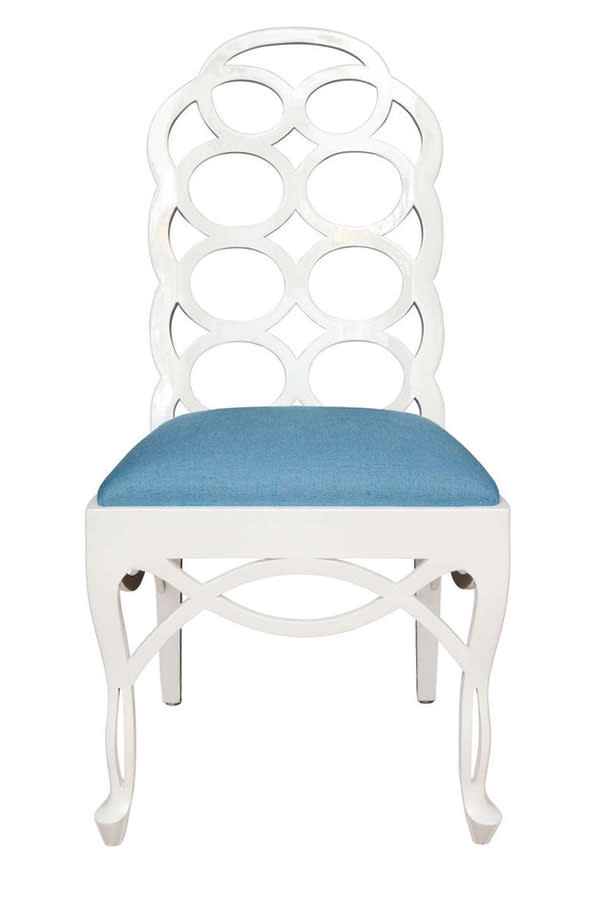 Interior designers love this chair, brought to the public in the 1930s by American designer Frances Adler Elkins. Its pleasing silhouette resembles a thick ribbon winding around to form an infinity pattern. The first four that Elkins produced went to Mrs. Marshall Field for her Long Island home.
Hollywood Regency, Asian, Art Deco, English Country Manor, Chinoiserie, Palm Beach Palace, even Seaside Cottage style—the versatile Loop works wherever you use it. The wide seat and sturdy frame make it comfortable for big men as well as petite femmes. Sophisticated little dogs should have their portraits painted in a Loop.
The classic paint finish is white lacquer with an upholstered seat in a solid color (Elkins favored blue or yellow). But today you see the Loop in all colors with boldly patterned seats. A set of eight vintage ones will cost you about $16,000, and a quality modern interpretation should start at about $600.