Article
For Sale: Renovated Midcentury Home in Coral Cove
This week: Take a tour of a midcentury home in Sarasota's Coral Cove neighborhood--that just happens to be for sale.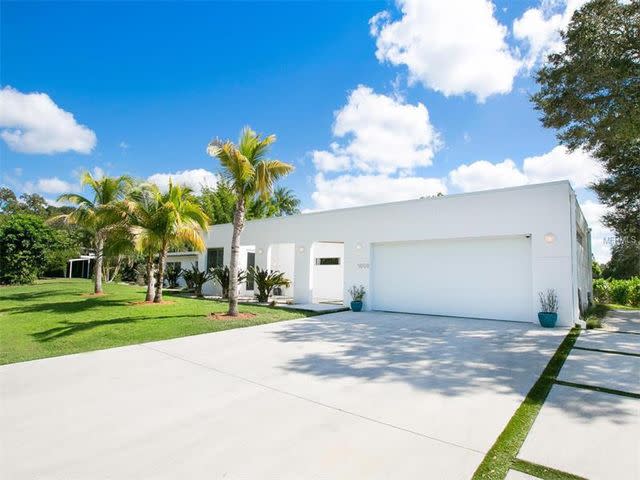 An architecturally significant home can cost a lot of money. And many of the older ones, while elegant and special, lack things like decent-sized closets and luxurious bathrooms. Here's a happy solution—it's a total renovation of a mid-century home in Coral Cove by top architect Mark Sultana (one of the busiest in town; many of those downtown projects they're building these days are his).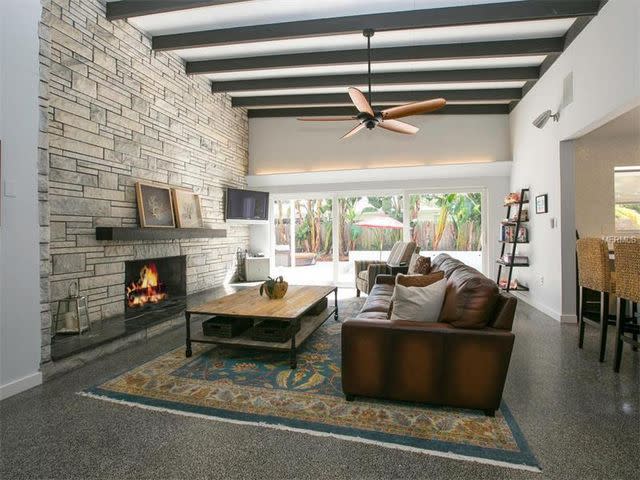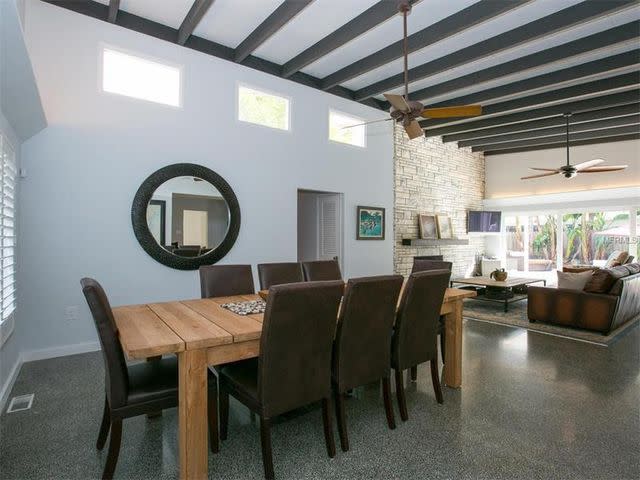 The home had 1,600 square feet added on to it (for a total of 3,376). The original space was given a complete renovation but there are still touches of the 1950s design, including a wonderful wall of flagstone that surrounds the fireplace, and the beautiful black terrazzo floors.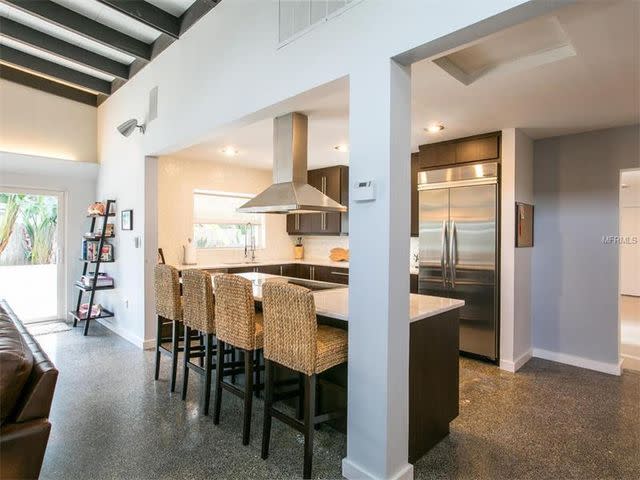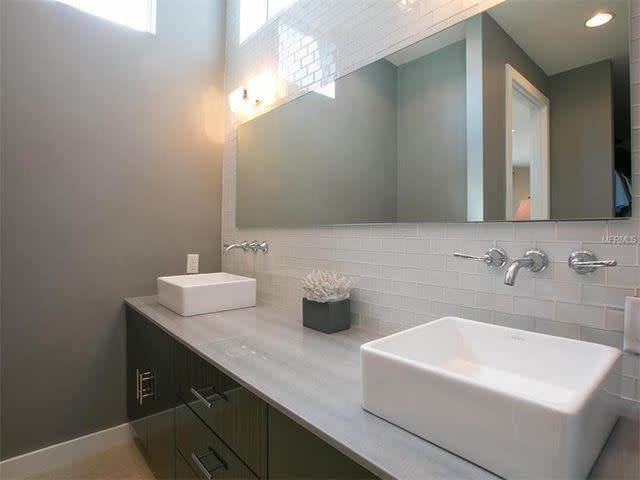 The home has an elegant simplicity that is most evident in the kitchen. It's all very luxurious textures—marble and wood. The baths are also very high end modern. And there's a great pool and outdoor area. The home has 3 bedrooms and 4 baths. It is priced at $699,000.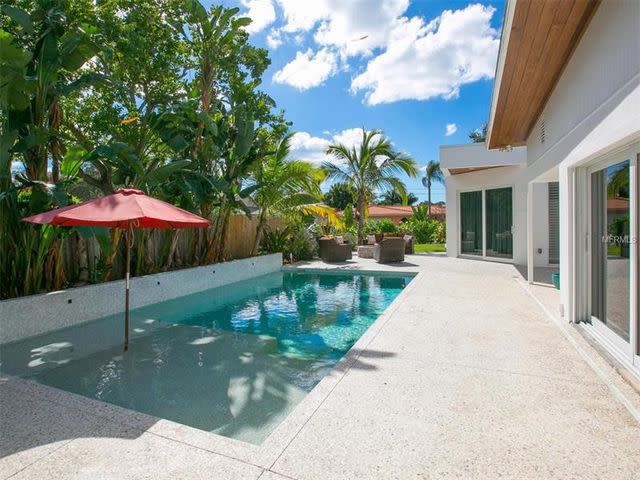 Coral Cove is not very well-known, one of those best-kept-secrets kind of places. It's located on the bay, off the South Trail, more or less where all those car dealers are. It's not gated, mostly because it's been there forever. It used to be custom Florida ranch homes, but the ones by the water were torn down for MacMansions. The interior homes have been gussied up over the years, but none so effectively as this week's house.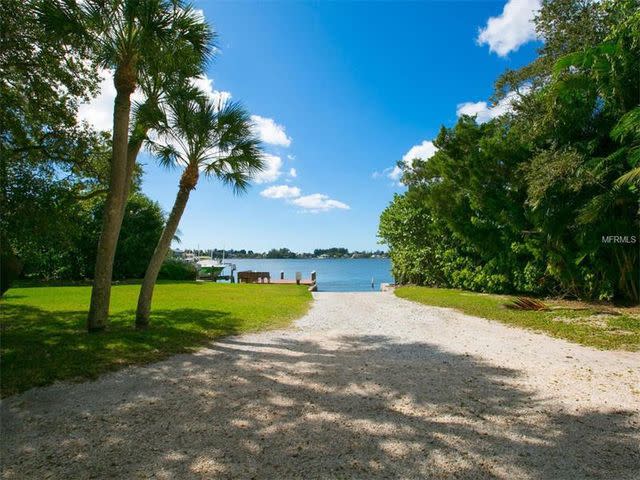 1808 Cockleshell Drive is priced at $699,000. For more information call Tom Cail or Jason Grande of ReMax Alliance at (941) 315-8095.