Article
Two "Granny Ranches" Hit the Sarasota Real Estate Market
Two 1950s "granny ranches" have come on the local market.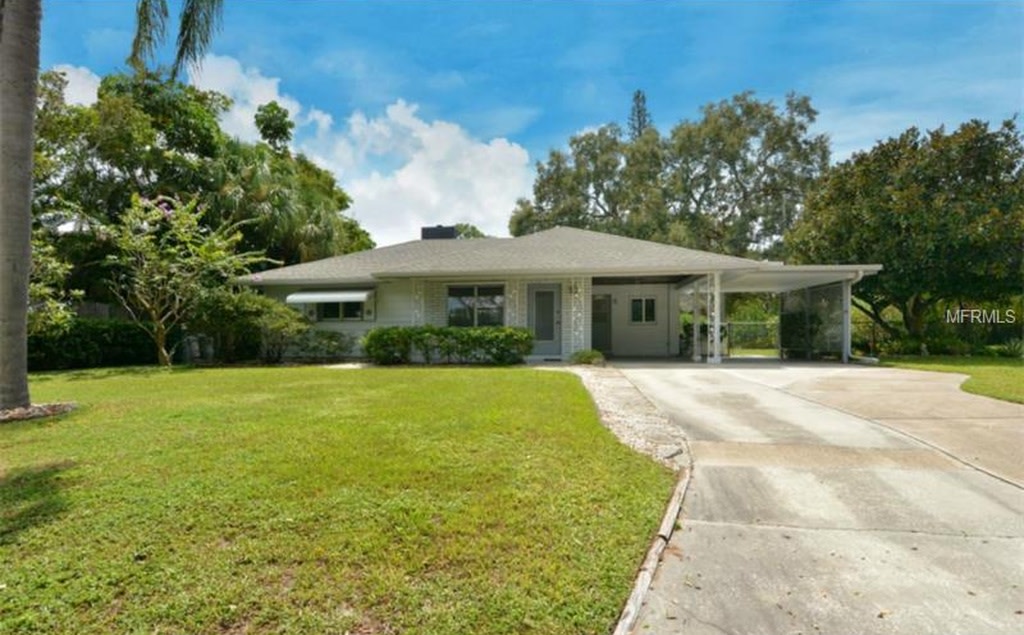 I've written about "granny ranches" before—those cute old houses from the 1950s that look like where our grandmothers used to live. They're solid, middle class, a little on the small side, but still, totally evocative of the way we used to live. They're the "comfort food" of American architecture and Sarasota has its share—though most have been altered or remodeled over the years. Here are two wonderful examples currently on the market….
2604 Sydelle St.
Paver Park, just east of downtown, is famous for its well-built homes and its great location, and this house (above) is the jewel of the neighborhood. It's had a few alterations over the years but all the great period details are still there. And it's on an oversized lot with beautiful landscaping.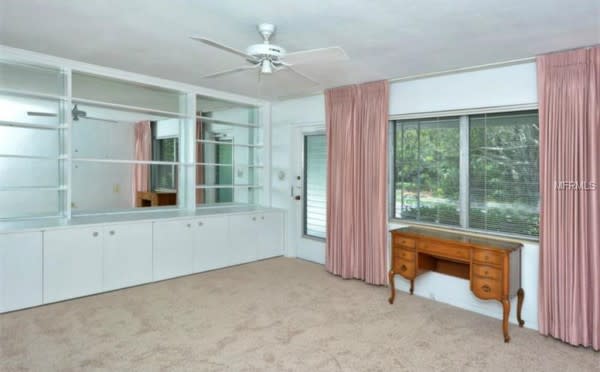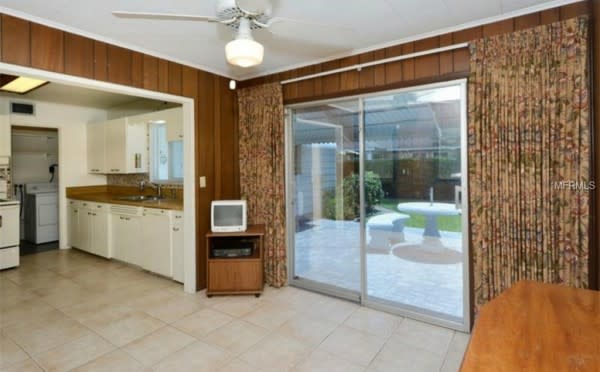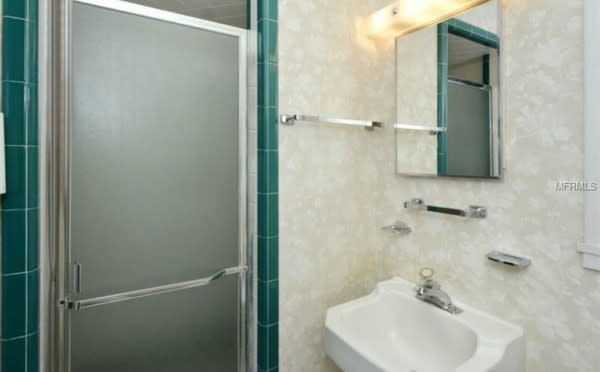 Inside you'll find three bedrooms and two baths. Several of the rooms have that old fashioned "wood" paneling (I'm not sure if it is real or not) and there is original tile in at least one of the baths. The kitchen was updated years ago but looks in great shape.
P.S. It seems this house is now under contract, after just a week or so on the market. It was very well priced at $179,000, and just goes to show—with something this special at a good price, you have to grab it. The realtor was Phyllis Diblasi of Michael Saunders. (941-320-4158.)
865 40th St.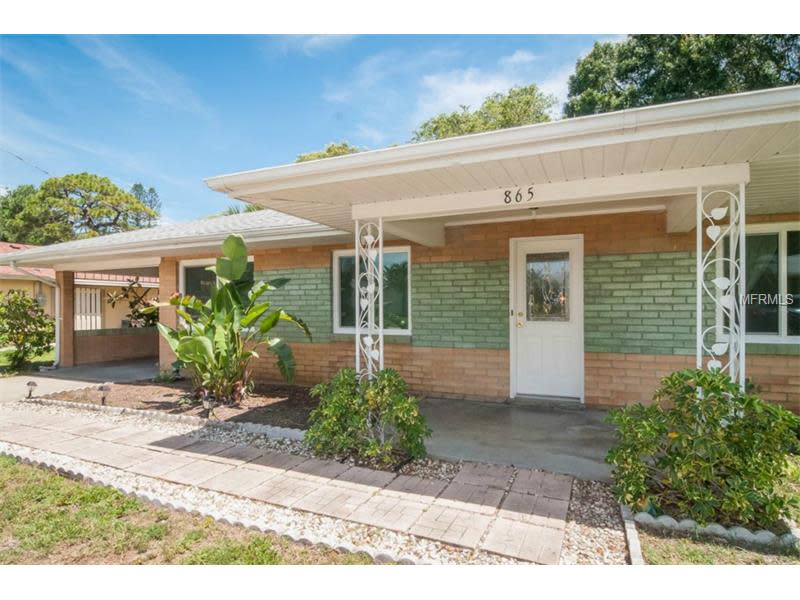 Here's a similar home that's just west of the Trail, a block or so north of Myrtle St. It's unusual for Sarasota in that it has a brick façade, buff in color, with an eye band of pistachio right through the middle.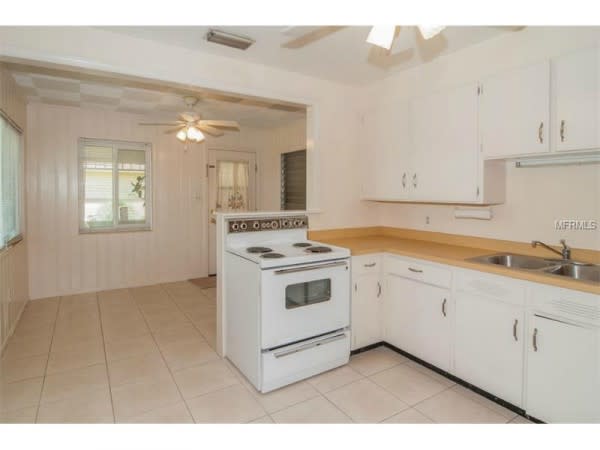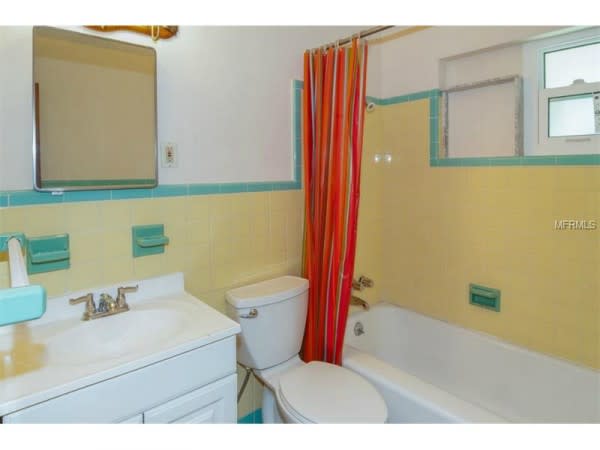 It's got 1,202 square feet, with two bedrooms and two baths. Again, the kitchen has been updated, but not recently. Still, it looks in good shape, and one of the baths has excellent vintage tile. Everything seems in excellent shape and the home is move-in ready.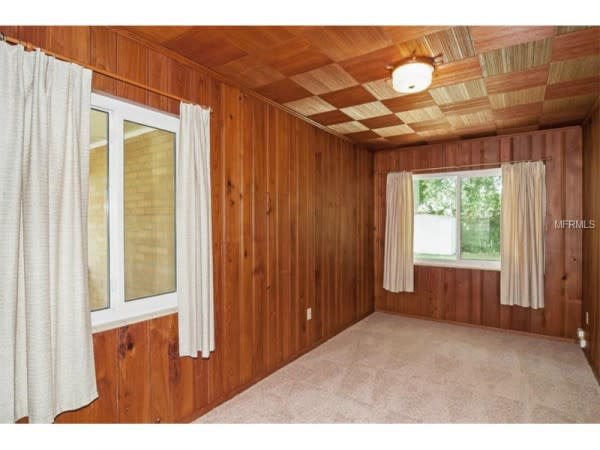 My favorite part is the authentic wood-paneled 1950s family room. The recent updates include a new roof and new windows.
The home is priced at $229,000. For more info call Catherine Seress of Coldwell Banker at (941) 928-1187.