Article
For Sale: Headed for Rehab in Bradenton
Step inside a true fixer-upper in Bradenton's Point Pleasant neighborhood.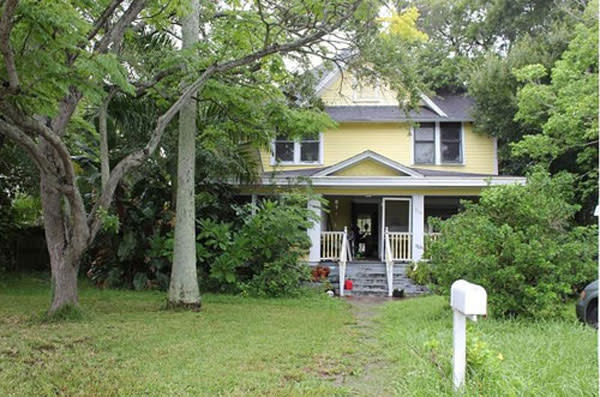 If you're looking for the ultimate rehab project, this may well be it. Reputed to be the third-oldest house in Bradenton, it's big, grand, well located--and a total wreck.
How much of a wreck? Well, when I went to the open house on Sunday I was a little afraid of falling though the floors. But I figured they must know what they're doing, and besides, the more you poked around, the floors weren't that bad. But there were broken windows, falling ceilings, and bathrooms you hardly dared to peek into.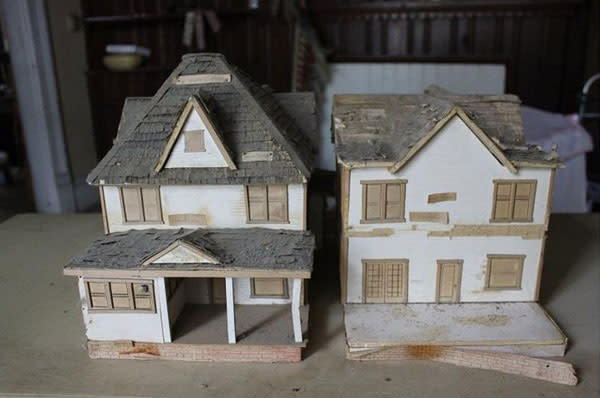 But still, it's kind of a great house. It was built in 1907 and remodeled in 1920. They even have these old models of the house and what it looked like in its previous incarnations. It's big, 2789 square feet, with five bedrooms and three baths. I couldn't quite figure out the layout but the flow of the rooms was interesting and the ceilings were high. There was very nice paneling in what I think was the dining room, nice old-fashioned doors, various sun porches, built-in cabinets, several fireplaces and one of those great old double staircases where one landing leads to the hall and living room while the other goes to the servants quarters.
And the location couldn't be better. On the edge of Point Pleasant, it's in a neighborhood of small offices, churches, and a bunch of similar old homes. The one next door is now a B&B, which would be a great possibility for our wreck. And Point Pleasant itself is one of the classic old Bradenton neighborhoods. I can guarantee that one by one all those wonderful old houses will be gussied up—most already have been—and its desirability will only increase.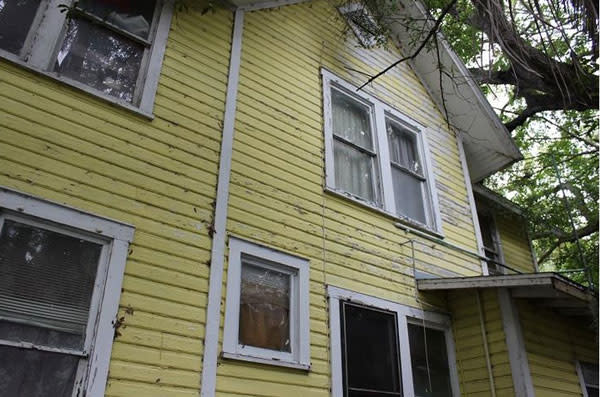 The price is $150,000. I thought that sounded very cheap till I saw the inside and how much money you would have to spend. Still, it is do-able and you'd end up with a classic.
310 15th St West, Bradenton. For more information call Leslie Rook of Coldwell Banker at (941) 932-7122.