Article
For Sale: Charming Burns Court Villa
Bob Plunket takes us inside a charming historic villa that's currently for sale in downtown Sarasota's Burns Court.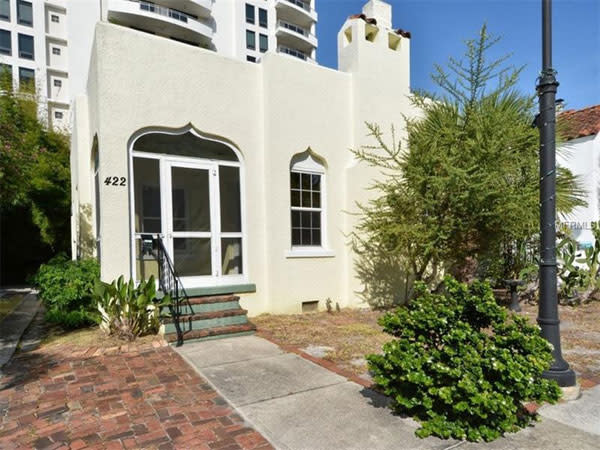 Who hasn't wanted to live in Burns Court? The little street tucked away downtown is about as quintessentially Sarasota as you can get. And now there's a great little villa that's suddenly come on the market.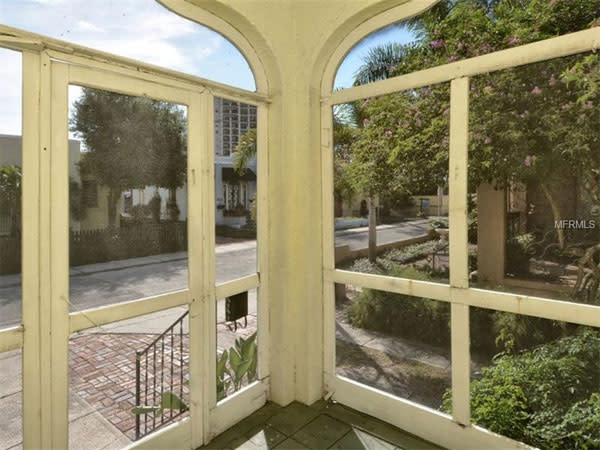 It's one a group of 12 or so little Spanish cottages built by Sarasota pioneer developer Owen Burns back in the mid-1920s. They're on their own street, just west of Pineapple. Today most of them are galleries or small businesses, including a restaurant or two. Burns Court Cinema and Owen's Fish Camp—named after guess who—are down at the south end.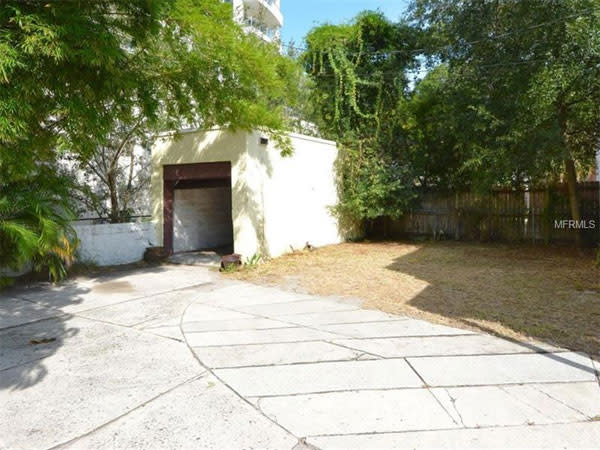 This particular one is still set up as a residence and appears to be in good shape. It's small, just 891 square feet, but there's a yard in back, plus a detached garage. Inside you'll find 2 bedrooms, 1 bath, a living room with a fireplace, and a nice screened porch.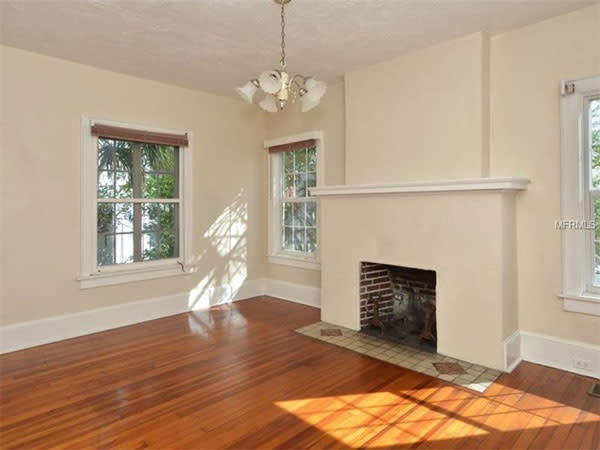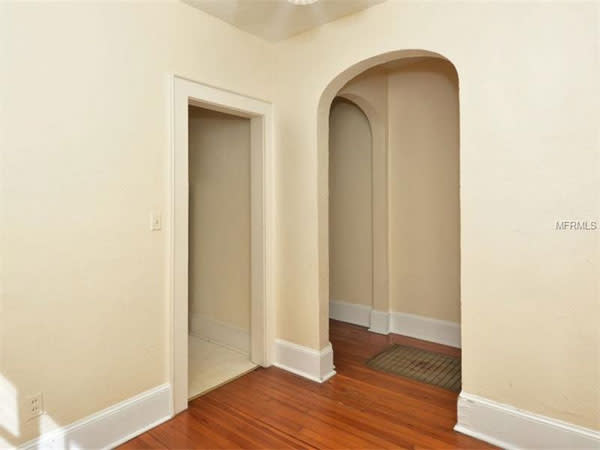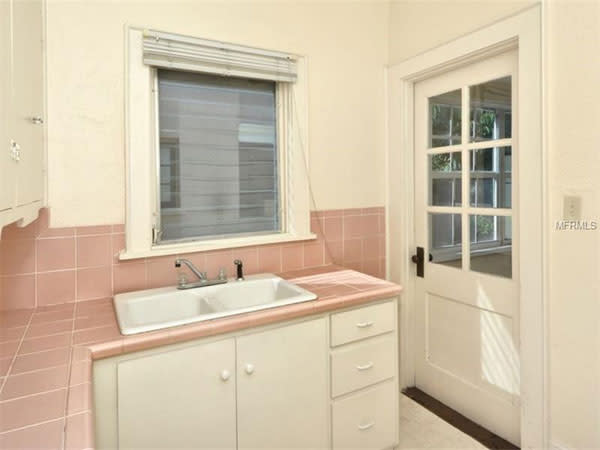 Original details are still there. Check out the Moorish arches. The kitchen and bath have been updated, but so long ago they still have a certain amount of period charm.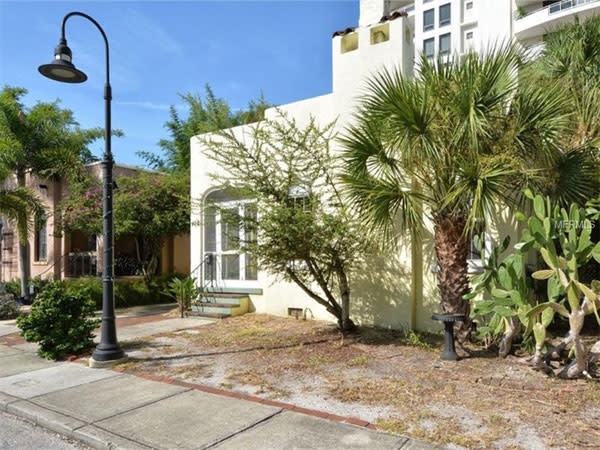 The location can't be improved upon. It's the heart of the picturesque side of downtown Sarasota. You can walk everywhere. The offices of Sarasota Magazine are about 100 feet away, and the price—a mere $399,000—means that even our poorer staffers can almost afford it.
422 Burns Court. For more information call Candy Swick of Candy Swick and Co. at (941) 954-9000.
UPDATE: We just heard the Burns Court bungalow went under contract last weekend.