Article
It's a Classic: The Bubble Light - June 2015
It's a Classic: The Bubble Light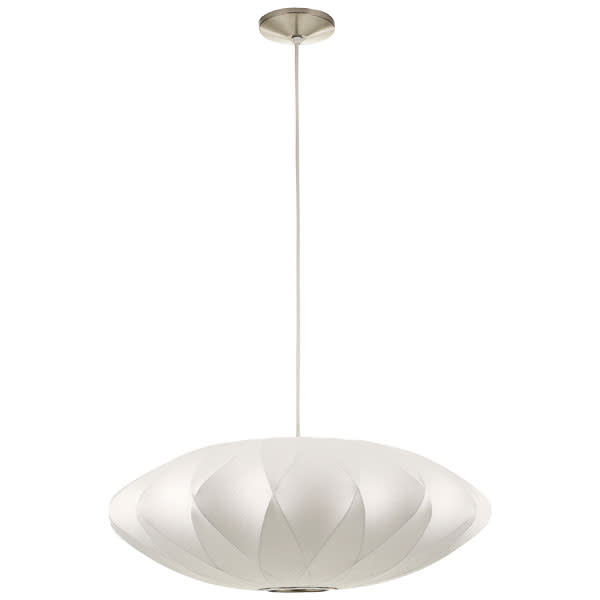 Architect and designer George Nelson fashioned the first bubble light in 1947, and since then, the spherical lamp, either in pendant form or as a table or standing lamp, has become a fixture in homes, offices and municipal spaces all over the world. Because of its simplicity, the bubble plays well with other styles and periods of furniture.
Nelson's creation, manufactured by Herman Miller Company, was inspired by traditional delicate Asian paper lanterns and by a particular silk pendant available at the time in Sweden that Nelson wanted to own but found absurdly expensive. So he fabricated the bubble with inexpensive plastic webbing, a material that had been widely used in military applications. This postwar plastic was more durable than either paper or silk, and the simple curved shape Nelson devised became instantly popular.
All kinds of knockoffs in all price ranges exist today online or in furniture and accessories emporiums. The bubble is one of the most familiar pieces of modern decor in the world. But it has to be white to be right.
For more Sarasota real estate and interior design news, click here. >>