Article
For Sale: A Unique De Soto Acres Home
This week Bob Plunket takes us inside a unique Sarasota home in De Soto Acres that was rumored to be owned by a famous circus performer.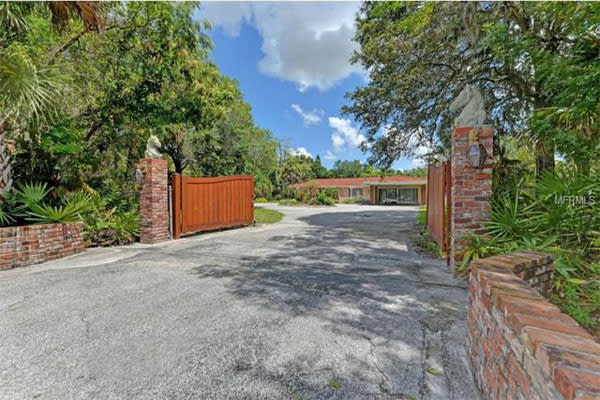 UPDATE: It turns out this was Marcia Rubin's home. Many old-timers, myself included, remember her vividly. She was one of the town's grande dames back in the '80s and '90s. A Broadway showgirl in her youth, she moved from here to a penthouse in Bay Plaza after her husband, Philip, died. Her famous jewelry collection was auctioned at Christie's after her death. Her funeral was scheduled the same time as the opening of the new Saks in Southgate. The opening was switched, an indication of her prominence.
Who built this De Soto Acres house?
No, it's not a riddle. We're trying to figure it out. People say it built by a famous circus performer from the old days, sometime in the 1960s. But so far, research has failed to provide an answer. Anybody recognize it?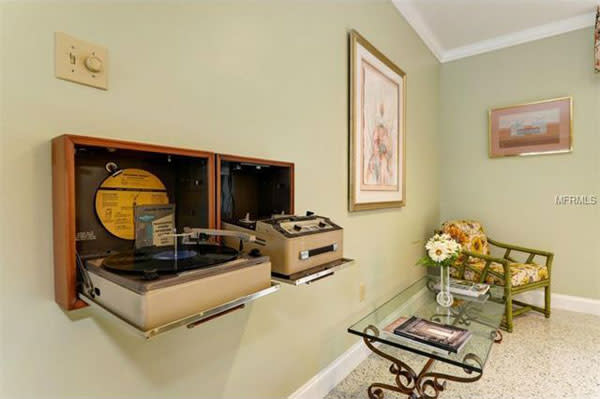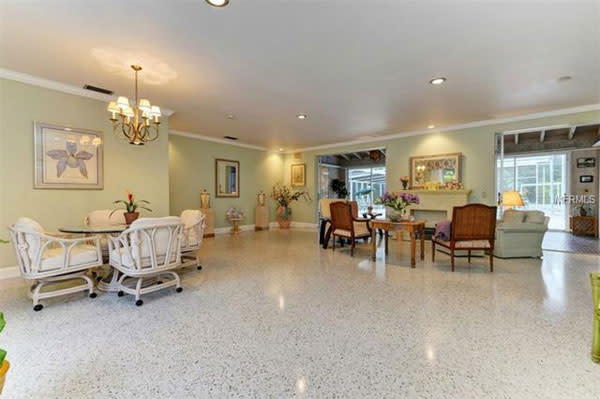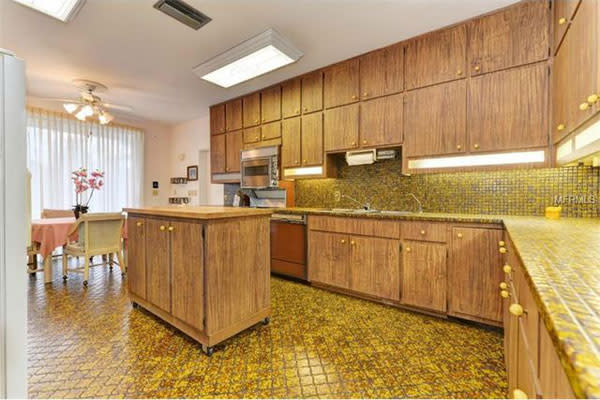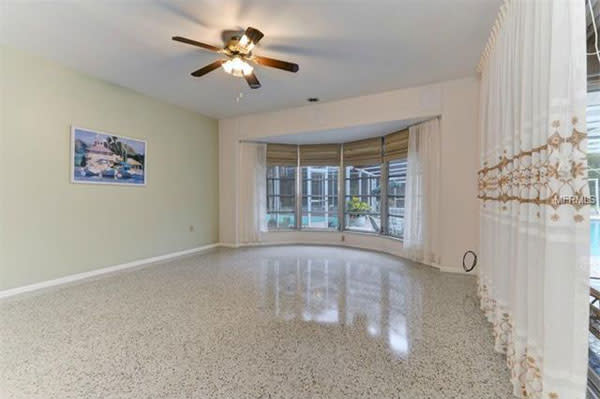 It certainly seems like a circus star's home. It has so much personality and so many unique features I hardly know where to begin. First of all, it's enormous—6,000 square feet. It has a full-size ballroom (or disco) and a semi-outdoor catering/summer kitchen that is equally huge.  The original 1960s bathrooms are magnificent and in perfect shape—check out the unique tile treatments. The terrazzo floors are in perfect shape. There's an extra-large pool that's extra deep. And a two-acre-plus lot that's zoned to keep horses. There's even the original sound system—still working perfectly.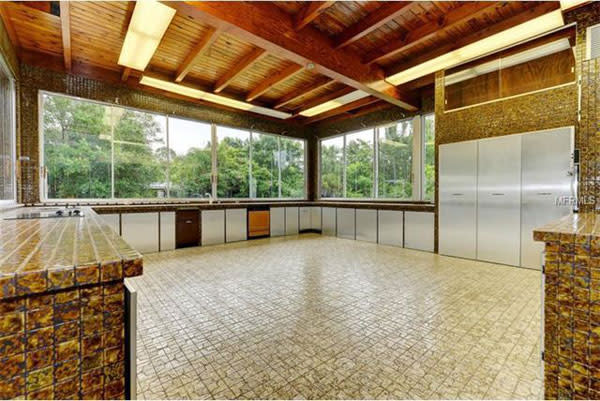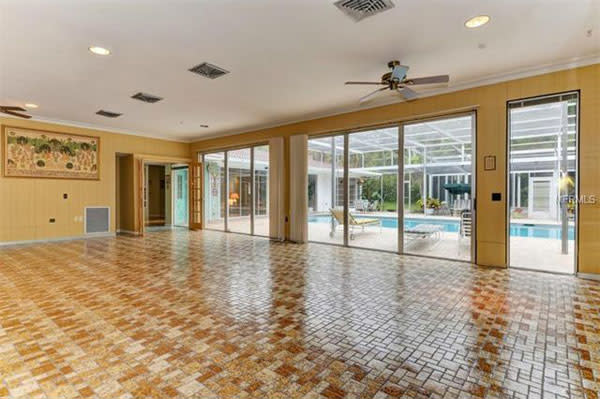 The house is officially five bedrooms, with two possible masters. But there were a whole lot of other rooms I couldn't quite figure out. They could function as offices or storage. It located in De Soto Acres, up near University Parkway—a great location that's pretty much in the middle of everything, yet still with a rustic atmosphere.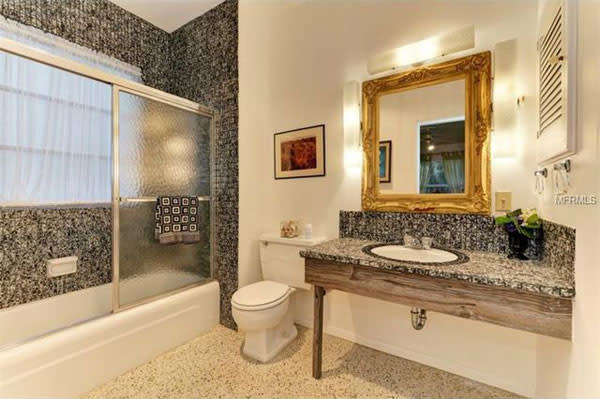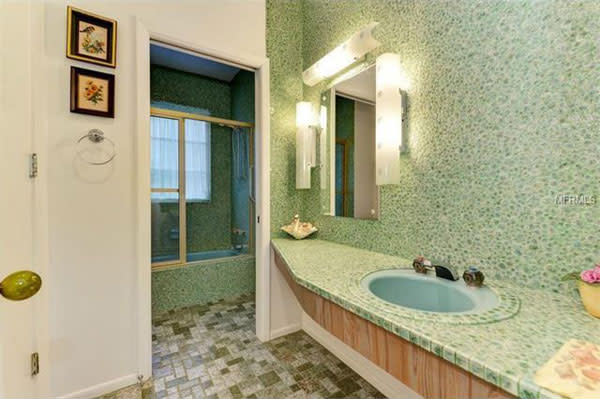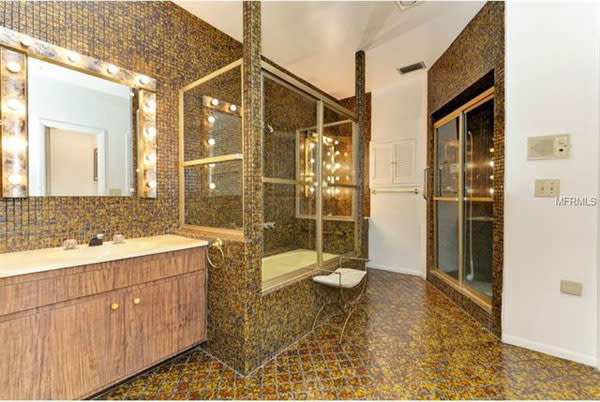 Best of all is the aura of 1960s elegance that it still retains. It could be a spectacular remodel—star quality everywhere you look.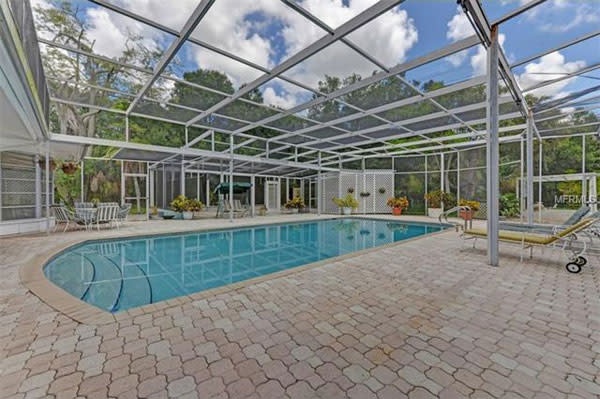 2605 De Soto Road is priced at $665,000. For more information call Stephanie Lamb (941-915-8350) or Joanne Owens (941-729-7400) of Keller Williams.