Article
News from the Sarasota Real Estate Market: April 2015
Advice for home builders, new home models and more.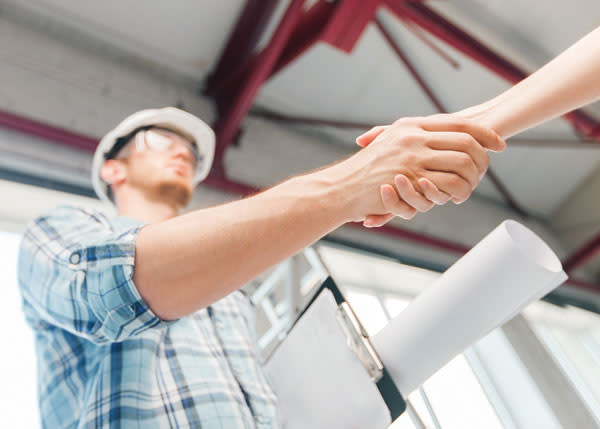 Before You Build
Five smart questions to ask up front.
Building a new home can be deeply satisfying, or it can be fraught with tension and regret. After all, it's a complex job that can take 16 to 52 weeks—or sometimes longer—as Sarasota contractor John Cannon points out in a series of white papers on the home building process published by John Cannon Homes this spring. "There are easily 60-plus different skilled trades and thousands of components to construct an average home," he says.
Success can depend upon asking the right questions up front. If you do your homework (yes, we said it), the home-building process can be as enjoyable as the time you'll spend relaxing around your fabulous new lagoon-style pool.
Here are some questions to ask yourself—and your contractor—before you embark on the great adventure.
Is my builder qualified? Make sure he or she has the proper state licensing. Ask about experience. Get references. Make site visits to homes under construction, suggests estate-home designer Brian Phipps of A Phipps Home Design. "Note the communication between the builder and his subs," he says. "Does he get their attention? Is the site neat and clean? Does he have rapport with the home design professional, the interiors professional and the landscape professional? Is he open to your ideas and [those of] existing team members'?"
Who's on my team? "Ask, 'who are the professionals who will give me the best result?'" says Steve Murray of Murray Homes. "The builder and architect, if you're using one, have to be on the same page. And the interior designer and landscape architect are very important, too, to ensure that the hardscapes and landscapes are architecturally correct. We see this as a team event. The customer is sitting in the middle with their team around them fighting for the very best for them."
How can I communicate my design preferences? "Put together a house idea book," says Murray. "Include exterior and interior styles, kitchen and bath finishes, etc. If a customer hands me a link to their Houzz idea book, then immediately I can see from visual interpretation their architectural style and what they like."
Some custom home builders have designers on staff, and they build meetings with that designer into the home building process. Lee Wetherington Homes is one such company. "Leave enough time in our design center to go through the choices. Most people don't realize the number of choices they have to make in a custom environment," says sales and marketing director Peter Mason. "Think about your furniture placement, your artwork, your lifestyle. Those things all come up in the design center process."
How long is it going to take? And how much is it going to cost? "Many people resist giving us their budget; they say that if they give us a number, we're going to spend it," says Murray. "[But] their budget is absolutely paramount to how the process begins. Another controlling factor is time. If they say, 'For our 60th birthday, we want to be living in the house,' it changes what we do; everything is dictated by that date."
All About Location
What features would affluent Americans—defined as those with $2 million or more in investable assets—pay more for when purchasing a home? Hands down, it's location, say 67 percent of respondents to the Premier Sotheby's International Realty Luxury Lifestyle Report. Size follows a distant second at 39 percent, followed by historic significance at 22 percent and famous former owners at 18 percent. And, not surprising here in Sarasota, 41 percent will seek out waterfront properties for their next home purchase.
Among other findings in the Luxury Lifestyle Report, which the law firm of Williams Parker included in its newest special Requisite publication: Affluent Americans on average own three homes; 54 percent of them have purchased property within the past three years; and, when asked to describe themselves in  connection with their home purchases, 50 percent call themselves "investors."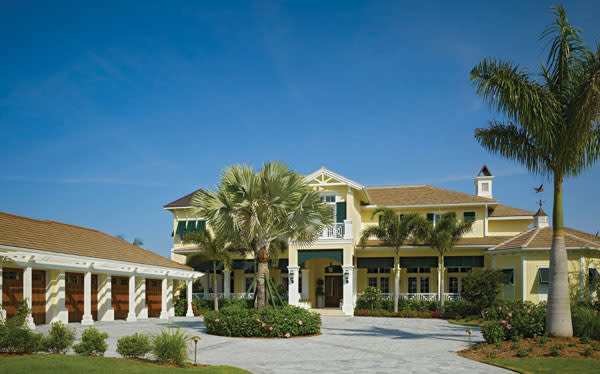 Even Spicier
The gated Siesta Key community of Spice Bay, with just 14 home sites, has added a new builder. London Bay Homes has bought four half-acre home sites, two of them on the bay, with plans to build 3,000- to 5,000-square-foot residences in the classic West Indies style that prevails in the 14-home community. A model will open sometime in late 2015. It's not London Bay Homes' only Siesta Key project; the Naples-based luxury builder also recently purchased a Gulf-front home site along Big Pass, part of the company's "on your own lot" custom home build program.
The Martinique is among the models offered by London Bay Homes.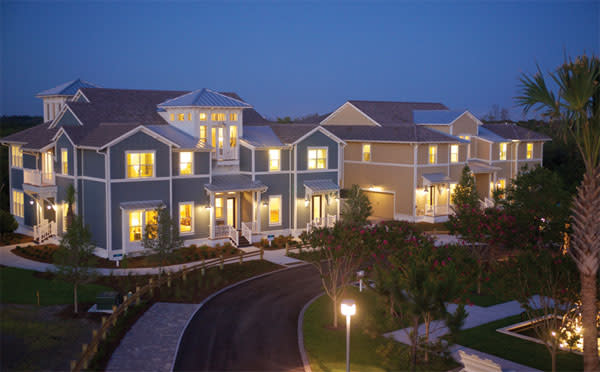 New to Harbour Isle
Minto, developer of Harbour Isle, the new gated community on Anna Maria Sound in northwest Bradenton, has introduced its new Island Coach Homes. Two series of models, priced from the low $400,000s to over $600,000, are being offered, with 1,621 to 2,960 square feet of living space.