Article
For Sale: Beachfront Mansion on Siesta Key
Bob Plunket takes us inside a beachfront Siesta Key mansion, currently for sale for $8.9 million.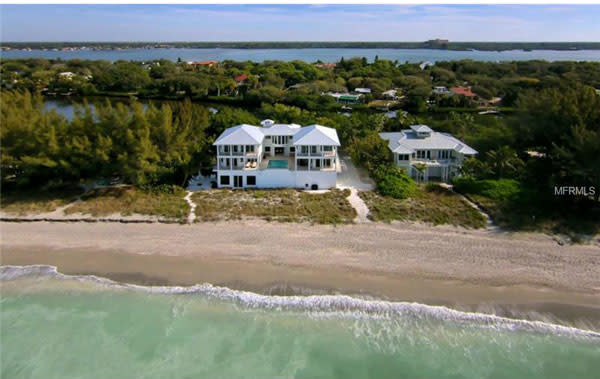 Even with all the miles and miles of waterfront property in Sarasota, it's not that easy to find a beachfront mansion with total privacy that's not on some busy road. But here's one in Sanderling that's perfect for the multi-millionaire and/or celebrity who's looking for that elusive combination.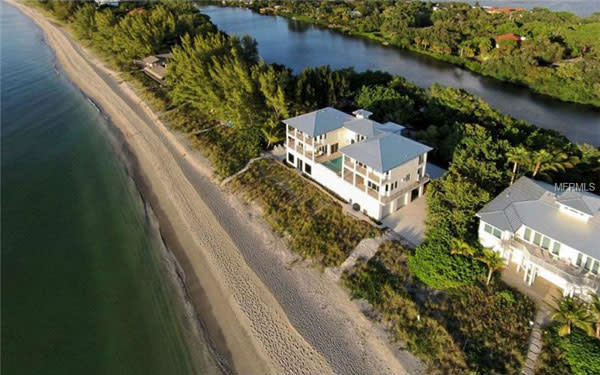 It's big but not overwhelming (5,215 square feet) and it's set on three-quarters of an acre. Built in 1997, it's been recently remodeled and redesigned in a style that is mostly modern on the outside but more traditional once you get indoors. There are four bedrooms and four baths, plus a three-car garage and an elevator.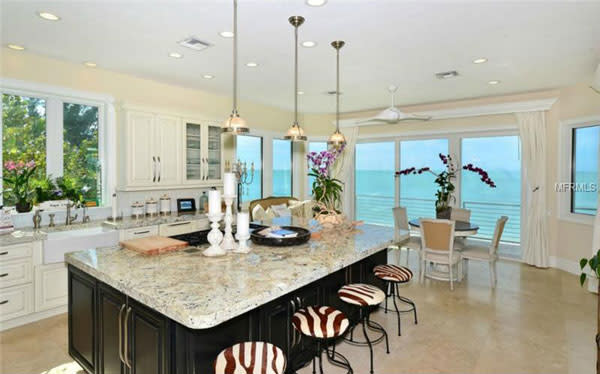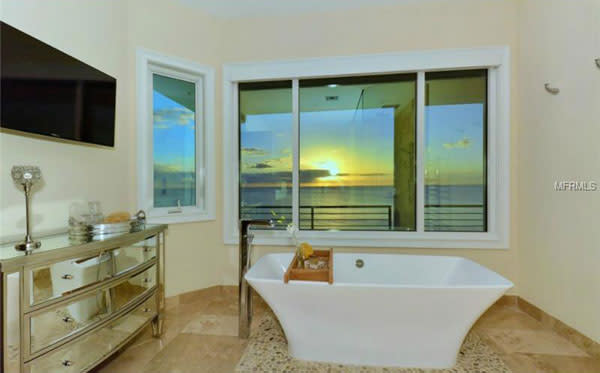 The views are spectacular. Things are pretty much uncluttered in Sanderling, with plenty of space and a quasi-rustic feeling, and this house is literally at the end of the road. Best of all is the beach—you don't have to cross the road, just walk down the path and there you are. One hundred fifty feet of beach that is totally deserted most of the time.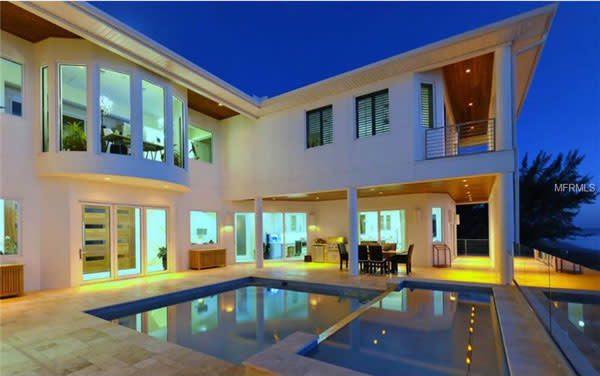 The property also extends on the east to Heron Lagoon, where you'll find a dock for kayaking and fishing. (But keep in mind that the lagoon is self-contained and does not open to the bay.)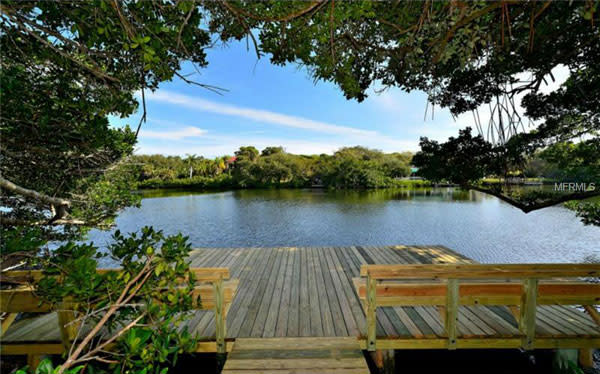 Sanderling itself is one the premium neighborhoods on Siesta Key. It has an old-fashioned, been-there-forever kind of feeling, and also has the distinction of being gated—somewhat unusual on the key. The residents are a mix of Old Sarasota and wealthy second home-owners. It's a neighborly sort of place, with its famous modernistic clubhouse and cabanas designed by famed architect Paul Rudolph.
8448 Sanderling Road is listed at $8.9 million. For more information contact Bryan Guenter of ReMax Platinum at (941) 929-9090.