Article
Sarasota Real Estate News
New downtown condos, this month's top sale, Sarasota Garden Club's "Gardens in Paradise" tour and more.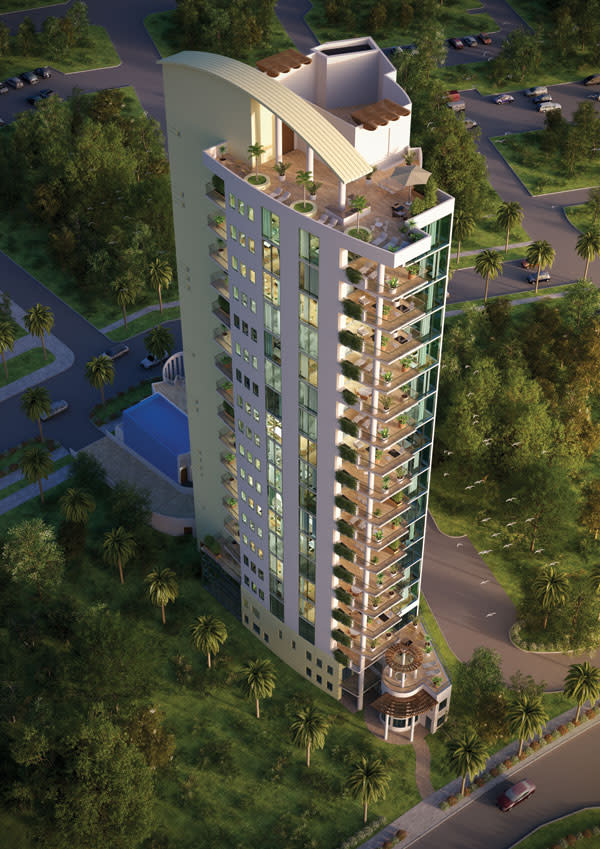 Echelon on Palm
Cue the construction crane. Another luxury high-rise condominium project is in the works for downtown Sarasota. Echelon on Palm, on the site of the former La Palme Royale bed and breakfast at 624 S. Palm Ave., will encompass 17 units—a two-level townhome with walk-up access from Gulfstream Avenue, and 16 full-floor residences priced from approximately $2 million to $4 million. Groundbreaking is planned for this fall, with occupancy by spring 2017. The developer is Naples-based Ronto Group, a family company headed by Jack Solomon and his son, Anthony. They have developed properties on both the east and west coasts of Florida and in Toronto and Texas; this is their first Sarasota venture.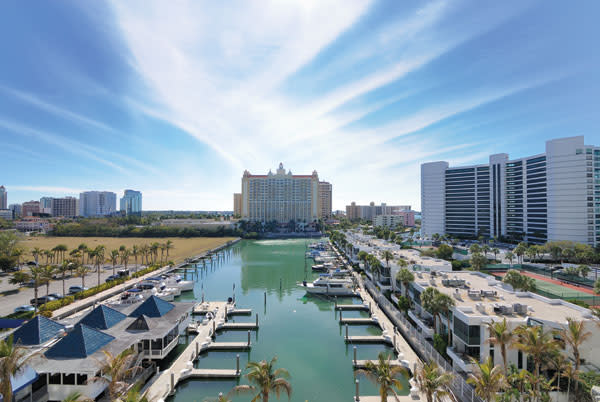 Do Your Homework
Pondering a condo purchase? Consider these tips from the author of The Condo Bible.
When it comes to the convenience of a maintenance-free lifestyle, many home buyers—especially those who plan to go back and forth often between their new Florida home and their hometown, or spend the winter months here—look first at purchasing a condominium. In Sarasota and Manatee counties, the condominium options come in nearly every geographic location and price range.
We asked Dan S. Barnabic, an attorney, consumer advocate, former real estate agent and condominium developer who splits his time between Toronto and Miami Beach, to tell us the most important things to consider when purchasing a condo. Barnabic is author of the recent book The Condo Bible: Everything You Must Know Before and After Buying a Condo.
"The most important thing is to check the well-being of the condominium complex itself, that the building is well-funded and that it has sufficient reserve funds in case there are unexpected repairs. Some condominiums that are in trouble may represent themselves as more solvent than they really are. Don't be shy. Go to the complex, stop the people coming in and out. Talk to them. Ask them, 'Have you heard of any unexpected repairs coming up?'"
"While you're scoping out the condominium, ask the residents you meet: 'Are you happy with your board of directors; is the association doing its job properly, are the directors working in harmony or are there factions within the board?' I'd be wary of condos where that is the case. This holds true even when the property is professionally managed; after all, the board chooses the property management company."
"Consider the age of the complex. If you buy brand-new pre-construction, the chance is your maintenance fee will go up threefold in three or four years because, in order to attract potential purchasers, many developers absorb the initial costs."
"Find out to what degree the complex is rented out. If more than 20 percent of the units are rented out, that means they're probably heading in the wrong direction. This is supposed to be an owner-occupied arrangement. Too many rentals is slowly turning something private into something else altogether. Renters don't take care of the common elements as well as owners do."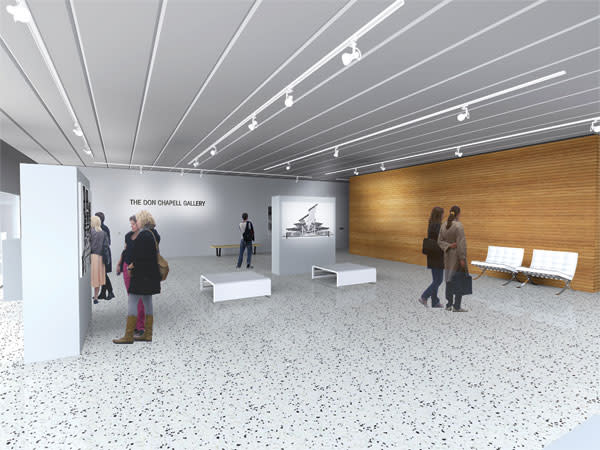 Modern Times
Center for Architecture Sarasota brings new life to the historic Scott Building.
An ambitious transformation of the midcentury-modern Scott Building in downtown Sarasota into a hub for architectural studies will be completed in time for a gala celebration in late March.
The nonprofit Center for Architecture Sarasota has spent about $500,000, plus $300,000 of in-kind services, to restore the former furniture showroom at 265 S. Orange Ave. as home base for the University of Florida School of Architecture's new CityLab-Sarasota. According to UF, the program will bring graduate students to Sarasota to study "issues of emerging technology, culture and climate responsive architecture" as they relate to the Sarasota School of Architecture, which became known internationally for "adapting the International Style to the tropical climate."
In addition, the Center for Architecture and AIA Florida Gulf Coast Chapter offices will be housed there, and there will be museum-quality gallery space for rotating exhibits, and a lecture hall that seats 80 to 100 for films, talks and special events. The building had housed Sarasota County government's print shop for the past several years; UF is leasing it from the county for $1 a year.
Architects William Rupp and Joseph Farrell, who both began their careers as assistants to Paul Rudolph, designed the Scott Building in 1960 as the showroom for the Barkus Furniture Company. Clarence Scott, who commissioned it, wanted them to employ then new technologies such as precast concrete roof panels and exposed masonry, supports and columns. True to the Sarasota School style, they also built in large, open expanses of space, curtain walls of glass and generous overhangs to mitigate sun and light exposure. It was one of the last commercial or public projects in Sarasota designed by either of these masters of the Sarasota School of Architecture.
The restoration included removing the drop ceilings to expose the original I-beams, which were manufactured in Sarasota in 1959, and "are a crucial element in the building," says Center for Architecture chair Cynthia Peterson. "Electrical conduit and pipes are all able to be run through the gaps between the I-beams so nothing is exposed on the ceiling," she says. "This is an ingenious idea developed by the architects." The original exterior lighting—"cleverly placed in the articulated I-beams on the extensive overhangs—also was restored," says Peterson. "The building will glow at night like a jewel box."
Among the design professionals who have donated their time and expertise to the restoration are architect Guy Peterson, contractor Michael Walker, landscape architect David Young, lighting designer Thomas Paterson of Lux Populi, and Jake Brady, who is contributing concrete countertops and furniture.
A gala dinner at the historic building on March 28 will mark the grand reopening; visit cfasrq.org for details.
Renderings of the newly restored Scott Building on South Orange Avenue, home to the University of Florida School of Architecture's CityLab-Sarasota.
1960: The year the Scott Building opened as a showroom for the Barkus Furniture Company.
Tra Ponti Villagio Rises Between the Bridges on the Island of Venice.
Soon to start rising on the island of Venice is Tra Ponti Villagio, a neighborhood of 19 custom single-family courtyard homes and four three-story townhomes on the Intracoastal Waterway between the north and middle bridges heading into the city's lively downtown. (Tra Ponti literally means "between the bridges," says sales agent Joe Vuono of Premier Sotheby's International Realty, which is representing the community for developer Mark Smith of MPS Contractors LLC.)
The maintenance-free residences will range from 2,000 to nearly 3,000 square feet, with prices from the high $500,000s to about $1 million for home and lot. An on-site sales center opened in January; groundbreaking is set for later this spring.
Tra Ponti Villagio is immediately adjacent to the mid-rise Waterfront on Venice Island condos built between 2004 and 2007 by developer Mike Miller, on land that originally was slated for hotels and shops. "We're getting interest from people who own those condos who are looking for more space, and from people on the island who want something new," says Vuono. "With all the new businesses and nightlife and cultural life [in downtown Venice], people want to be here."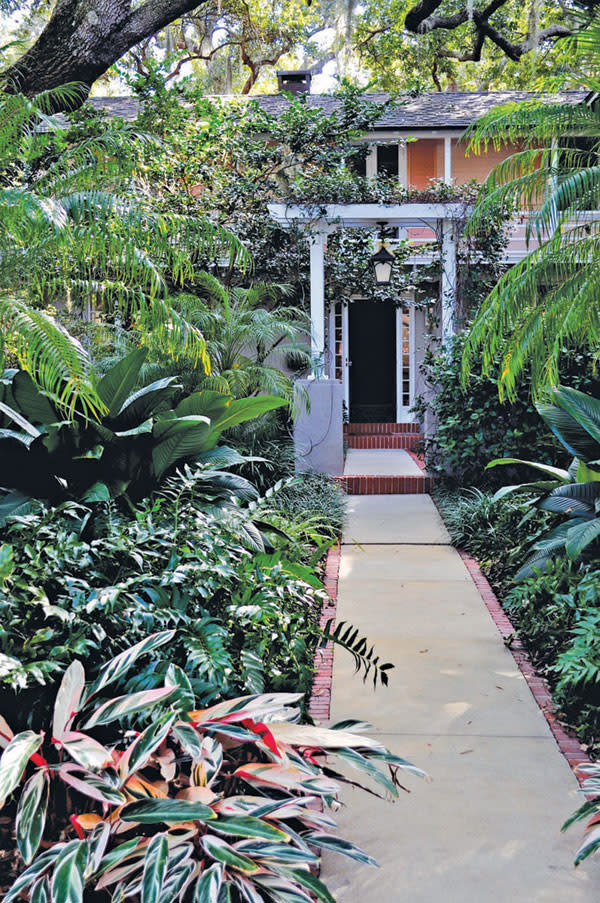 Gardens in Paradise
The Sarasota Garden Club's second annual Gardens in Paradise tour is Saturday, March 21, from 10 a.m. to 5 p.m. Six private residential gardens, several of them around the Ringling Museum area, will be open to the public. In addition, there will be a Gardeners' Marketplace at the Sarasota Garden Club, 1131 Boulevard of the Arts. Tickets are $30 in advance, $35 day of the tour; visit sarasotagardenclub.org.