Article
For Sale: Private Island in Ruskin
Want to own your own private island? Here's how you can--and it's located just up the road in Ruskin.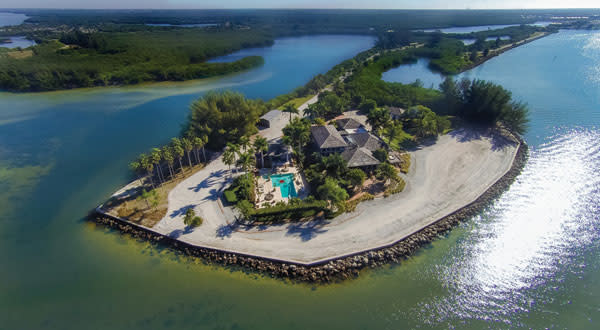 The east side of Tampa Bay, particularly the towns of Ruskin and Apollo Beach, is quickly turning into a high-growth area. Upscale homes are going up everywhere, and the area's rural character is disappearing fast. Most of the new developments center around builders' planned communities, but poke around and you'll find some unique pieces of real estate.
Like this private island on the edge of the bay. The five-acre estate—actually, it's connected to the mainland by a land bridge—contains a dramatic, custom-built home, a guest house, five-car garage, a pool, dock and more. It's beautifully landscaped and has great views across Tampa Bay. And it has what very few homes around here have—its own helipad and heliport. (The "pad" is where you land it and "port" is where you park it.) You can fly down to Sarasota for dinner. You can also be at the Sarasota airport and the Tampa airport in minutes.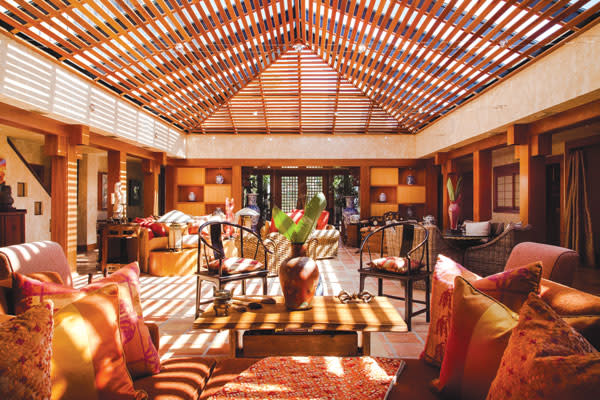 The home, built in 1983, is known as the Dickman Estate. The Dickmans' ancestors were the early developers of Ruskin and named the town after John Ruskin, the British social critic and humanist. The intention, back in the early 1900s, was to create a utopian community in the middle of the tomato fields, complete with a college, factories, and housing. The Tampa Tribune described the original family as "socialist leaning"—which would certainly make them unique among Florida developers.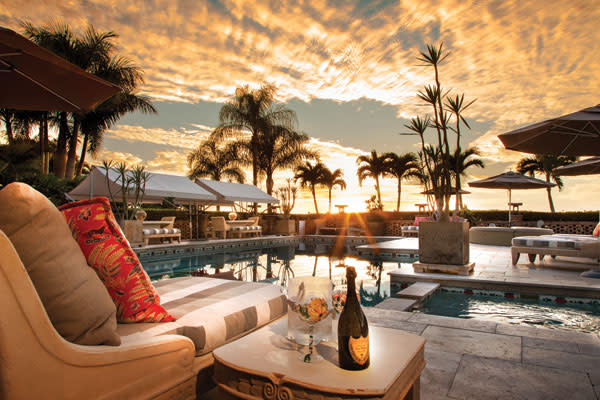 Luckily for today's buyers, the house isn't socialist at all. It has the feeling of a glamorous Caribbean villa, the sort of thing Oprah might rent for a week or two. The main house has five bedrooms, lots of skylights, and a sort of Balinese feeling. Custom wood—cedar and cypress—covers the walls and ceilings, and skylights let in the sun. The pool area is particularly nice, rivaling that of a boutique resort. It is being sold furnished.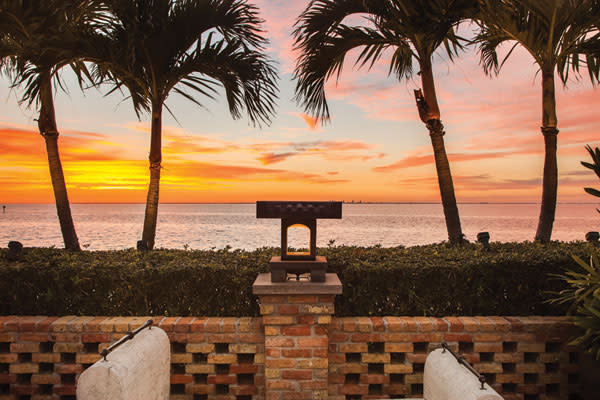 Ruskin is about 32 miles north of Sarasota and 16 miles south of Tampa. I-75 is nearby, making it convenient to both. But the new owner will probably take advantage of the helipad, making this tropical paradise perfect for a multimillionaire seeking complete privacy. —Bob Plunket
Interested? 1030 N. Island Blvd., Ruskin | $6.3 million Contact Jennifer Zales (813) 758-3443, Coldwell Banker