Article
How to Renovate a Condo Kitchen
Designer Pamela Hastings shares her tips for how to renovate a condo kitchen; plus, the history of the folding screen.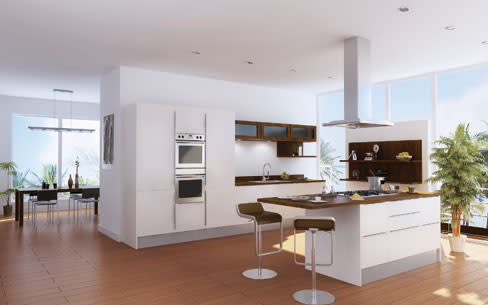 Advice from Pamela Hastings of Pamela Hastings Interior Design:
"I've done about 30 kitchen remodels in condominium towers built before 1980. Most of the kitchens are badly lit, cramped and stylistically outdated. Without changing the footprint, a lot can be done to maximize storage space and convenience. The big challenges are things I can't change, such as ceiling height or not being able to take down a wall. I have to help clients work around the givens to create something functional and lovely."
"I advise new cabinets that go to the ceiling, a new lighting scheme (I use LED systems), base cabinets 32 inches high, new counters, updated appliances and a refrigerator that fits in a niche for a streamlined look. Sometimes I take out the water heater and use that space as a laundry area or pantry and install a smaller, tankless hot water heater elsewhere. Keeping the backsplash uncomplicated will make the space seem bigger. Glass, ceramic tile or mirrors will do."
"For flooring I admire the new porcelain tiles that look like wood planks. This is an ideal solution for the whole apartment. These tiles simulate driftwood, maple, mahogany—and you can extend them right onto the terrace for a seamless look. Add area rugs to define spaces and absorb sound."
"The price to transform compact kitchens runs from $20,000 to $75,000 and depends upon the difficulty of demolition and construction and the materials the client chooses. Most clients want stainless steel appliances. Demolition and construction costs take up most of the budget. A rising cost is dump fees; everything taken out has to be hauled down in an elevator, loaded onto a truck and then taken to the dump."
"Things I see trending down in new kitchens are pendant lights over an eating bar and fancy wall finishes like Venetian plaster. Granite is yielding to quartz and man-made surfaces. The all-white kitchen is the choice of 50 percent of my clients. It's timeless and works for contemporary and modern styling as well as traditional, country or a beach cottage look."
"I try to schedule a renovation in the off season when there are fewer people in the building. Seasonal visitors are not happy to deal with noise and traffic next door or overhead. The average renovation takes three months from the day the client meets to map out a plan to the day I bring in the finishing touches."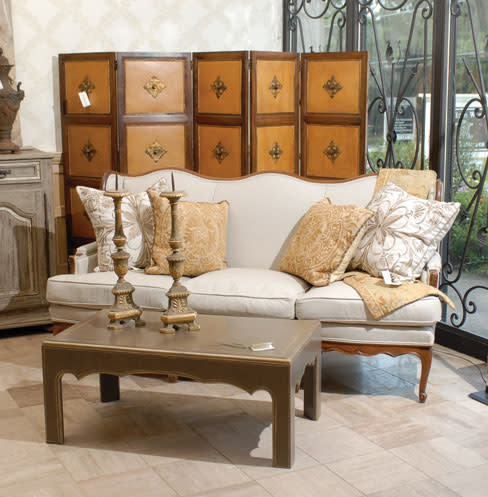 It's a Classic: The Folding Screen
Credit the ancient Chinese for inventing the decorated paneled folding screen, which is actually a movable wall. Through the ages the folding screen has been used as a practical and aesthetic way to define or divide a space, conceal from view something unattractive, hide an architectural flaw, or as a piece of art along a library wall or in the dining room. Some designers attach a screen to the wall in the bedroom as a headboard. A good folding screen is like a great mirror; you'll keep moving it from room to room and finding uses you never dreamed possible. Screens both vintage and up-to-the-minute modern are available at all price points today in furniture galleries, online and at decor boutiques. The three- or four-panel folding screen is the most popular, but if you can score a six-panel, highly ornamented Coromandel screen painted with two different scenes front and back, you've got a real prize and maybe an investment piece, too.
Click here for more Sarasota design and real estate news. >>
This article appears in the November 2014 issue of Sarasota Magazine. Click here to subscribe. >>