Article
First Time on the Market: Sarasota School Home on Casey Key
For the first time since it was built, a Tim Siebert-designed Sarasota School of Architecture home has come on the Casey Key real estate market.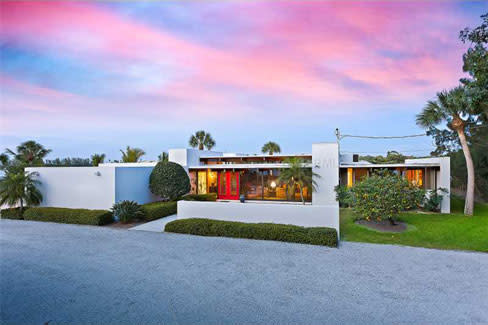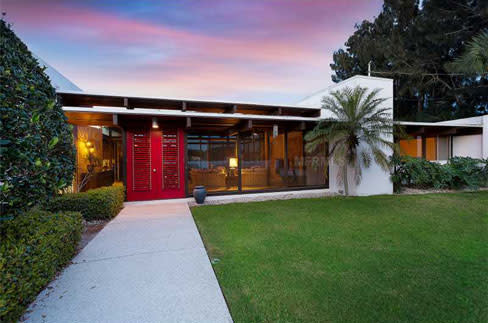 Wow. Here's a gorgeous Casey Home, designed by Sarasota School master Tim Siebert, that's just come on the market for the first time ever. Built in 1965, it's been in the same family this whole time, and luckily, it's still pretty much in its original condition.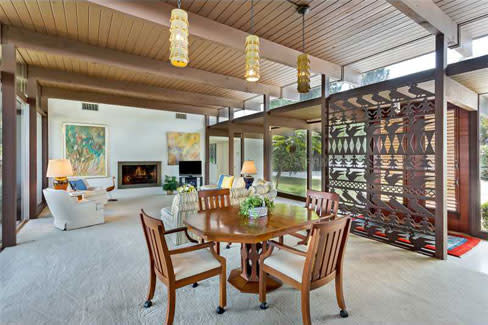 It has all the Sarasota School signature items you're looking for—long horizontal lines, walls of glass, clerestory windows that enlarge the rooms, slender supporting pillars. There's even a great pierced screen sort of art work that greets visitors and provides a sort of entrance hall.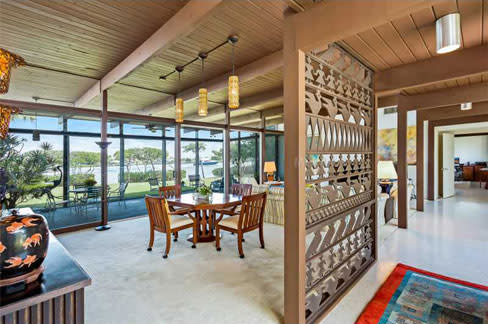 Set on three quarters of an acre, it's located on a little street off Casey Key Road so you have more privacy from the street than most homes on the key. There's over 150 feet of bayfront, with beautiful views across the bay over to the mainland.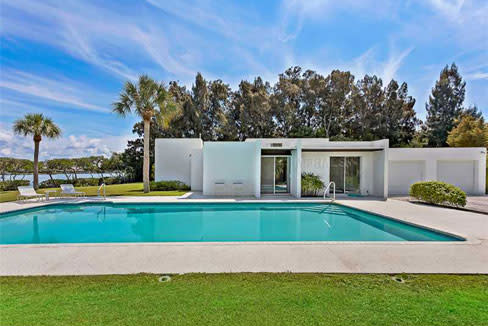 It's got three bedrooms and two baths, set in 2,000 square feet. The floors are terrazzo and there's a wood burning fireplace. Everything about it seems original and very much "of the period," including the large, rectangular pool and even the rather formal landscaping.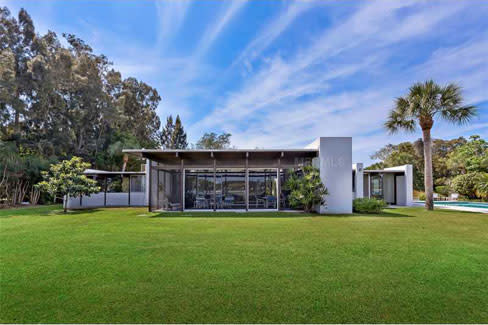 This is a house I'd love to get my hands on, tweak the kitchen and a couple of other things, and move right in. Let's hope the new owner feels the same way—it's a Sarasota classic.
The asking price is $1,985,000. For more info call Nicole Hammons-Dovgopolyi at (941) 356-5849, or Thomas Stone at (941) 356-1700. They're both with Michael Saunders.
Click here to see Bob Plunket's Home of the Month in our April issue. >>