Article
Design Buzz: Bright Ideas for Lighting
Barbara Gardner, owner of Collins Interiors, shares bright ideas for lighting.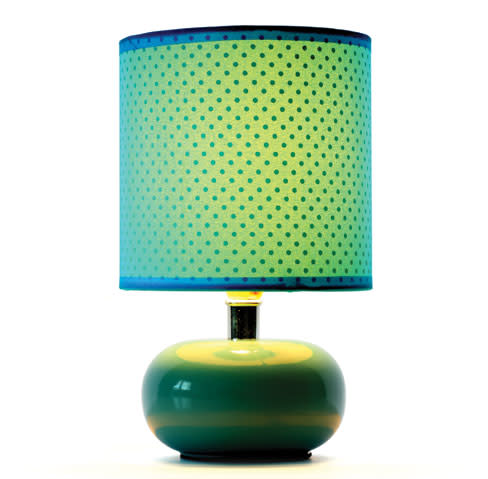 A custom lamp shade made from leftover material that you've used for bed linens or upholstery adds a personal signature to a room and makes your table lamp or a wall sconce a focal point. It doesn't cost a lot to have a custom shade when you consider the wow factor. Have the inside of the shade finished in either a contrasting fabric or perhaps gold or silver foil paper. I'm really loving animal-print foil for a sophisticated yet amusing look.
Most people hang a chandelier over a dining table much too high. They think they are going to hit their head on it; they're not, because a table is in the way. The proper height is between 30 and 36 inches above the table top depending on ceiling height and room size. The chandeliers coming out of Italy right now are exceptional and combine wood and glass or wood and metal for a look that is classical but fresh.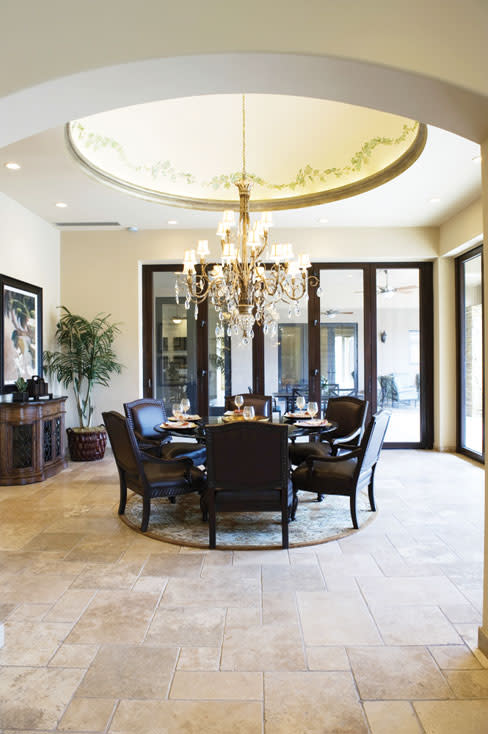 I'm not a huge fan of swing-arm, wall mounted lamps but sometimes they are the most practical solution for putting on either side of a bed for clients who like to read in bed. I've had great success mounting them right to the headboard and using custom shades so they're fully integrated into the design scheme.
Table lamps add color, texture and sculpture to a space. And you need ambient eye-level light in a room just as you need perimeter lighting and overhead lighting. If you're going to read by a table lamp, you want the light bulb just above eye level and you want a strong bulb. If, you're just setting a mood, it doesn't matter. Go for the new LED options. You can choose a color of light that suits the room, and they last a long time. I use strands of them in cabinets, for perimeter lighting in a cove ceiling, even in the frame of a canopy bed.
Put everything on dimmers. Chandeliers, lamps, sconces, recessed lighting, everything. Some-times you want strong light, sometimes you want a romantic glow. Sometimes you want different parts of the room to have different lighting. You can create precisely the effects you want if you opt for dimmers when you have your lighting installed. You will never regret that one extra step.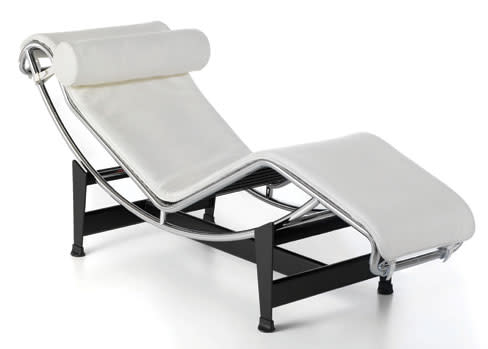 Design Classic: LC4
Rediscover it and redefine it  for your own space.
Swiss-born architect Charles-Edouard Jenneret-Gris moved to Paris as a young man, changed his name to Le Corbusier and reinvented himself and the world around him. In 1928, he created this sleek, metal-frame chaise and called it LC4. It became an instant icon because of its artful modern design and adjustable, body-contouring comfort. The chair works in an exec's corner office, in an airy downtown loft or in a family room for TV watching or napping. It even looks at home among antiques. Still in production by Cassina, LC4 retails for about $2,000 to $5,000, depending on customization.