Article
Farewell to a Sarasota Landmark
Bob Plunket bids adieu to a Sarasota real estate landmark: Indian Beach's famous "party house."
[caption id="attachment_1046" align="alignnone" width="488"]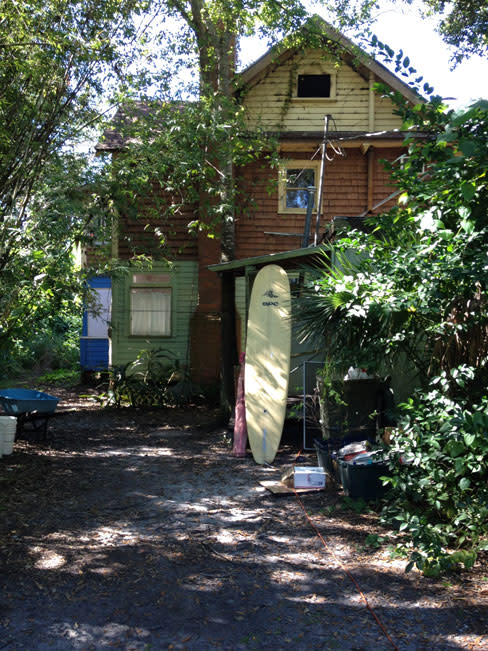 House from the street.[/caption]
Decades ago, when I first moved to Sarasota, I heard stories about the famous party house on Bayshore, when New College students and other counter-culture folk would gather for elaborate parties. There would be live music, fire pits, dancing, you name it.
[caption id="attachment_1048" align="alignnone" width="488"]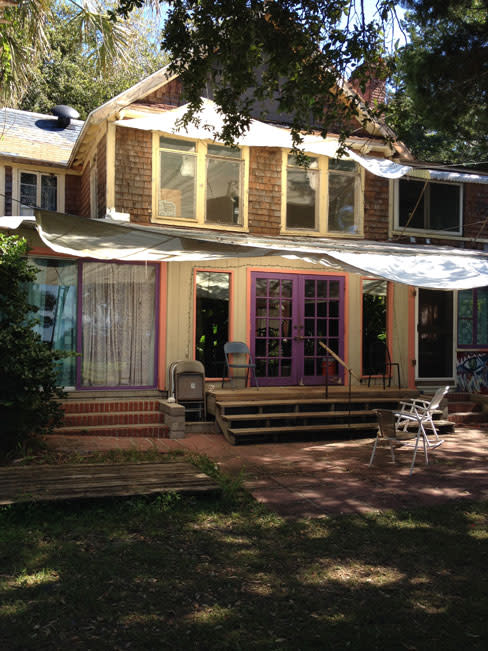 From the backyard.[/caption]
Well, the party is over. The house, at 4201 Bayshore has been sold. After the closing on Dec. 1, it will be torn down and replaced with a 3,000 square foot home–hey, it could be worse—planned by the new owner, someone in the neighborhood. I don't know what it went for, but the asking price was $2.2 million.
The house is one of Sarasota's oldest. It was built in 1904 and owned up until the 1950s by a pair of "spinsters" who came down every winter. After they passed away it went though several owners until it was bought by Judge Andy Owens, a pretty colorful character himself. He lived there for a while, then began renting it. It's current tenant is Matthew Reynolds, a web designer and boat builder.
A New College grad himself, Matthew has kept up the tradition. "We've had some amazing parties here," he recalls. "Good musicians, people from all over, lighting displays. We had 450 people once."
[caption id="attachment_1049" align="alignnone" width="488"]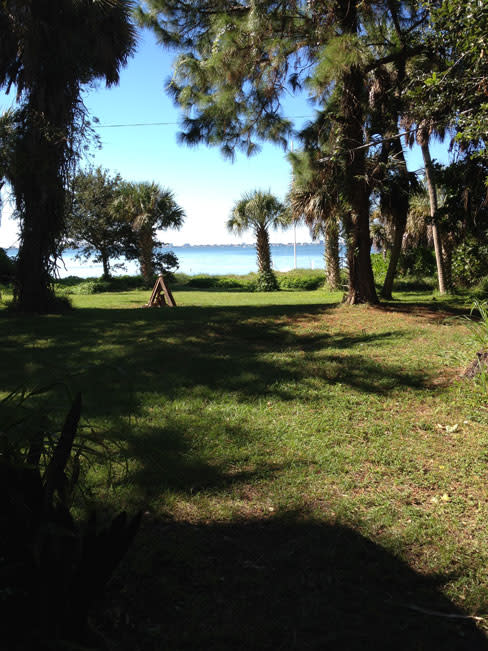 View from house.[/caption]
[caption id="" align="alignnone" width="488"]
Backyard.[/caption]
The house itself reminds one of Grey Gardens, the decaying mansion Jackie Kennedy's aunt lived in in Easthampton. It's set on an acre of land, right on the bay, with an incredible view over to Longboat. There's even a little beach.
[caption id="attachment_1051" align="alignnone" width="488"]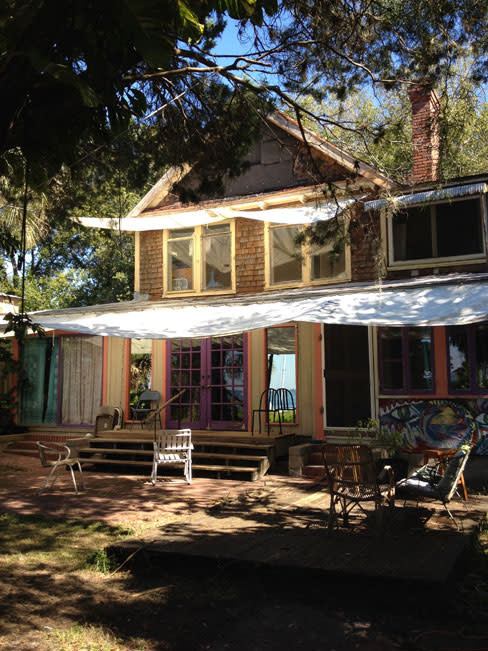 Back porch/deck.[/caption]
So, good-bye party house. Another piece of Sarasota history bites the dust.
Click here for more Sarasota real estate news in our November issue. >>