Article
For Sale: Key West-Style Laurel Park Home
Want to live in a newly constructed home in downtown Sarasota's Laurel Park? Here's your chance.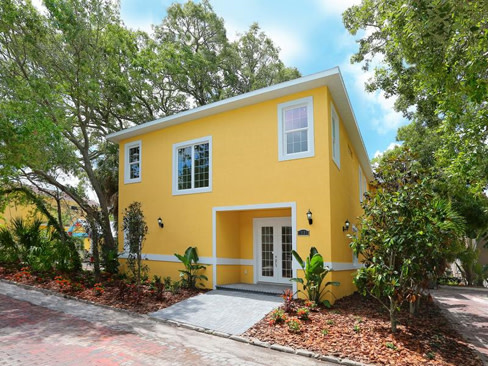 Hawkins Court is the cutest street in Sarasota, bar none. You could easily be in one of the nicer parts of Key West—funky houses of all varieties, tiny lots, no discernable zoning, trees, cobblestones. And here's a new house that fits in perfectly, but with all sorts of pluses you usually don't find downtown. It's big (3,000 square feet) and it has a two car garage and a pool.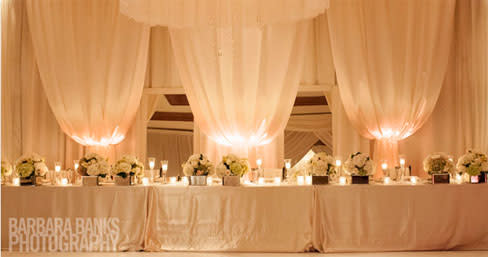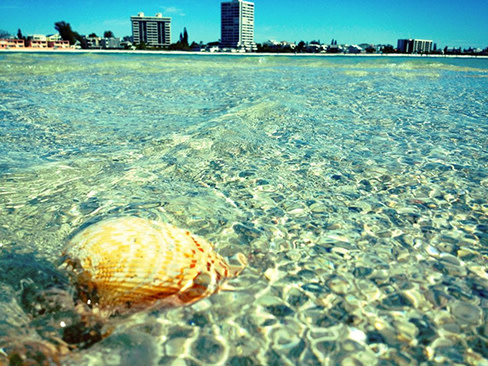 It's new and of no applicable architectural style—I guess you'd call it contemporary and leave it at that. The interior has all sorts of high end touches—wood and travertine flooring, a great kitchen/family room with premium appliances. With five bedrooms and 3 and a half baths, there's plenty of room for everybody.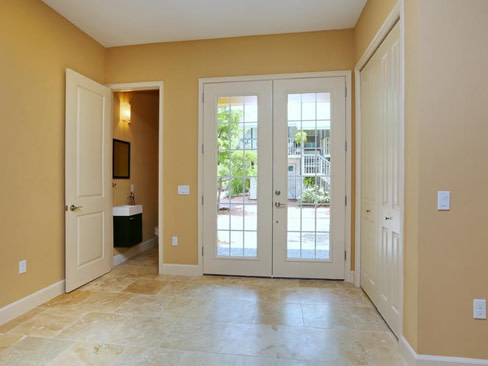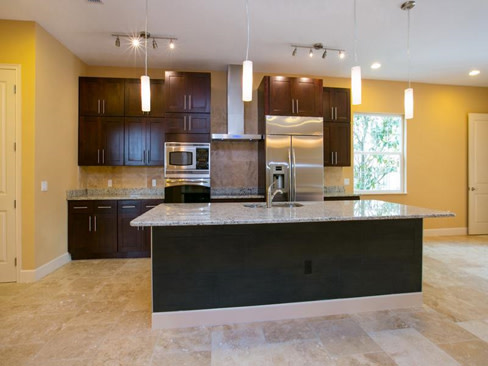 The pool is caged and fenced, and the landscaping, such as it is, is kind of rudimentary. The home takes up most of the very small lot, but that's part of Hawkins Court's charm. There's a "blank slate" feeling to the property—it needs an owner's personal touch to bring out its full potential.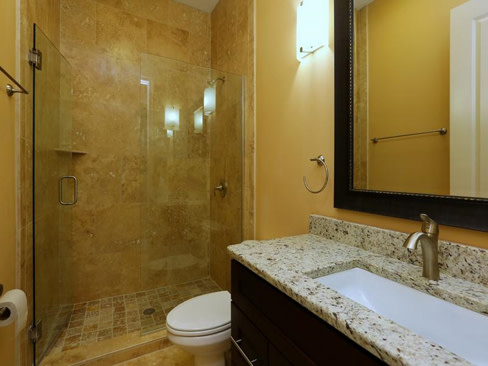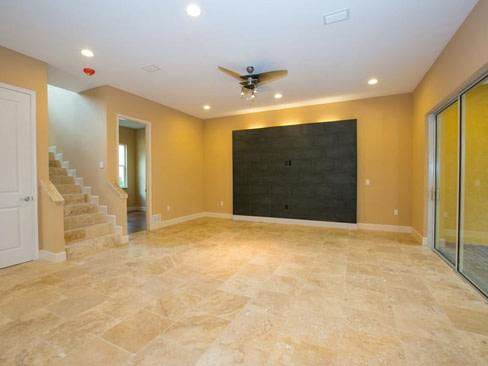 But the location puts you a short stroll from Main Street, with the bay front just a little bit further. If you're looking for something a little bit different downtown that's got a unique setting, this may be it.
1830 Hawkins Court is priced at $869,000. For more information call Matthew Morris of Premier Sotheby's at 941-320-3960.