Article
Get a Peek Inside These Powerball Winners' Sarasota Home
[caption id="attachment_793" align="alignnone" width="488"]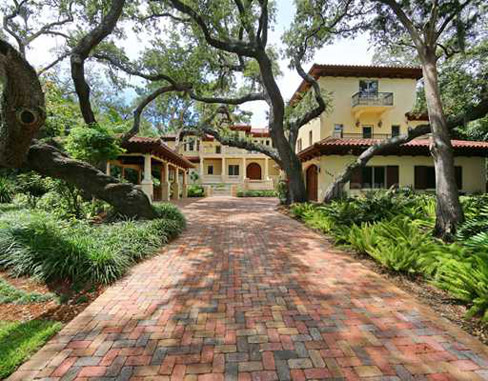 The $7.5 million home purchased by Powerball winners Merle and Patricia Butler.[/caption]
If you ever wondered what house you would buy if you won the lottery, here's one winner's answer. This Harbor Acres home on prestigious Hillview Avenue was sold three months ago to Merle and Patricia Butler of Red Bud, Ill., who won $157 million as their share of the largest Powerball in history. The Butlers paid $7.5 million for the house, down from an initial asking price of $8.85 million, but still making this the highest sale in Sarasota for the year 2012.
[caption id="attachment_797" align="alignnone" width="488"]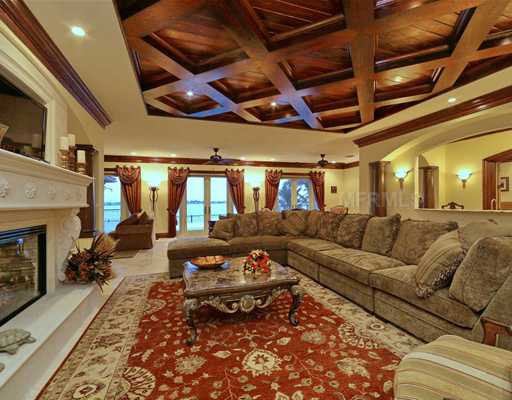 Living room.[/caption]
The Butlers are a retired couple in their '60s—he was a computer analyst for an insurance company and a Vietnam vet—and they have lived in Red Bud (pop. 3,800) their entire lives, where they own a modest home, complete with Winnebago in the driveway.
[caption id="" align="alignnone" width="488"]
Game room.[/caption]
Their new residence is an 8,437-square-foot Mediterranean Revival home built in 2008. It's got four bedrooms and five baths, a media room, game room and family room, plus a large pool over looking Sarasota Bay with a wide southern view toward Siesta Key. There's also a dock. It's set on a half acre of land.
[caption id="" align="alignnone" width="488"]
Lanai.[/caption]
The interior is rather simple compared to many homes at this price point. The rooms are large, but they don't have that overwrought, operatic feeling with the 30-foot ceilings and interior balconies. The ceilings are standouts, though, with wood beams and custom paneling.
[caption id="" align="alignnone" width="488"]
Kitchen.[/caption]
No word yet on the Butlers' plans for the house. They've said they intend to keep living in Red Bud, so presumably this is a vacation home (they have two children and various grand children). But how are you going keep them back in Red Bud after they get used to Sarasota? At least we know they can afford the $54,683 in annual real estate taxes.
[caption id="" align="alignnone" width="488"]
Pool with sweeping bay view.[/caption]
By the way, it was probably a difficult decision for the Butlers. They had their choice of 30 different properties priced at $5 million-plus. They apparently bought for location and view. Anyway, welcome to Sarasota, Merle and Patricia. If you hear the doorbell ringing, it'll probably be Margaret Wise with a plate of cookies. She lives right down the street.