Article
Sarasota Physician Works with World-Class Athletes in Lakewood Ranch
Dr. Daniel Lamar treats world-class athletes at Coastal Orthopedics; plus, a breakdown of non-prescription pain relievers, genetic testing and more.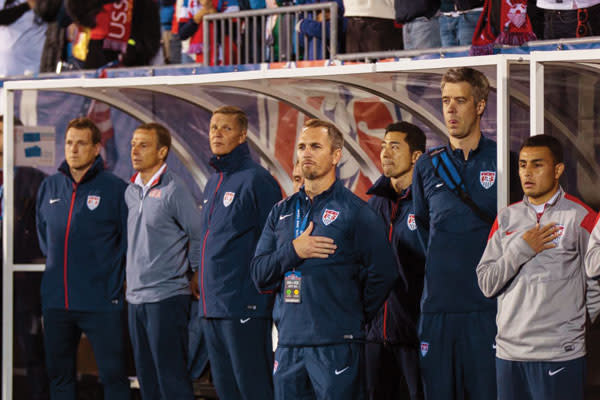 Sports Star
Dr. Daniel Lamar works with pro athletes and weekend warriors alike.
As team physician for the U.S. Men's National Soccer Team, clinical director for the Gatorade Sports Science Institute at IMG Academy, former trainer for the Tampa Bay Buccaneers and consulting physician for the Baltimore Orioles and a number of other professional sports teams, Dr. Daniel Lamar brings world-class expertise to his private practice at Coastal Orthopedics in Lakewood Ranch.
Why orthopedics?
"As an orthopedic surgeon, I get to see tangible results. Unlike many fields of medicine, I do a lot of acute injuries and fixable problems. I see people go from being disabled by injury to getting back doing all the things they enjoy comfortably. Being able to see people recover is far superior to disease. The other thing I really like is the technological piece. There's a huge number of very intelligent people designing products to make my life easier and improve my outcomes."
What's the key to treating elite athletes?
"A lot of orthopedic surgeons are exceptional at what they do, but sometimes the missing link is the ability to communicate. Frankly, professional athletes are demanding. The biggest part is being able to help them understand what their problem is, and also helping them understand what's best for them isn't always what's best for their career. That presentation can't always be the same style. Some guys take that direct approach well, some guys you have to be a little softer, some guys you have to tell multiple times in multiple ways. And that applies in my private practice, too."
How do your experiences with professional athletes affect your private practice?
"I find it very helpful to deliver the top-of-class care to weekend warriors. [Working with the pros] forces me to stay very current."
What lessons can these weekend warriors learn from the pros?
"Most have to do with cross-training and consistency of effort—you have to maintain your flexibility and maintain your level of training. That's what the pros are doing. Of course, they have the freedom and time and professional help. They're very regimented when it comes to training, nutrition, stretching and therapeutic work. A lot of us don't do anything all week and then we go out and go super-hard, join a new league or team that we haven't trained for—all of a sudden we have an overuse injury of a knee or hip. Lots of things can be prevented if you maintain your level of fitness, or work up to it slowly."
Why are young women at an increased risk for tearing their anterior cruciate ligament (ACL)?
"The epidemiology is significant; it's something like 5 or 6 to 1, female to male. The causes are multifactorial. A great deal [of the risk] has to do with the female anatomy as well as hormonal changes. And it's not just structure and function, but how you're doing certain movements and activities—dynamics or kinematics. [There's] a tendency [for risk] in how a female lands when she falls or jumps. Knee position has a lot to do with predisposition to injury, and [more so] if there's some marginal level of weakness or other susceptibilities. [We can't help with] the anatomy and hormonal changes [but] we can improve the dynamics and the strengthening."
What memories of your work with elite teams stand out?
"I remember walking through the tunnel when the USMNT played Mexico in Azteca in 2012—when we beat them in Mexico for the first time. The energy in the locker room afterwards was just amazing."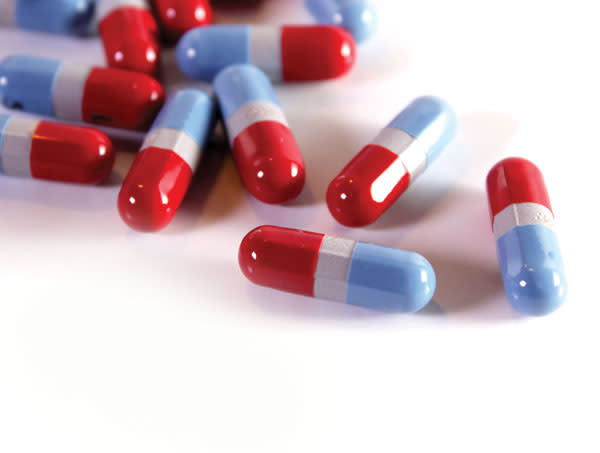 Over the Counter
How well do you know your non-prescription pain reliever?
The pain relief aisle is stocked with products that affect your body in different ways. Before you buy, read the label to know what you're taking—and, as always, consult with your doctor or pharmacist to understand what will work best for you with the lowest risk.
Acetaminophen
(Tylenol)
Drug class: centrally acting non-opioid
What it does: Changes the way you sense pain and cools the body (fever-reducer)
Warning: Hepatoxic (toxic to the liver). Not recommended for chronic heavy drinkers or those with pre-existing liver conditions
Brand names: Tylenol (also an ingredient in Excedrin and Nyquil)
Ibuprofen (Advil)
Drug class: NSAID (non-steroidal anti-inflammatory drug)
What it does: Stops the body's production of a substance that causes pain, fever and inflammation
Warning: Safer than acetaminophen for the liver, but not recommended for those with compromised kidney function
Brand names: Advil, Motrin
Acetylsalicylic acid
(Aspirin)
Drug class: NSAID
What it does: Stops the production of certain natural substances that cause fever, pain, swelling and blood clots
Warning: Because it has blood-thinning properties, aspirin can exacerbate ulcers and other gastrointestinal bleeding.
Brand names: Bayer (also an ingredient in Excedrin and of some Alka Seltzer dissolvable tab products)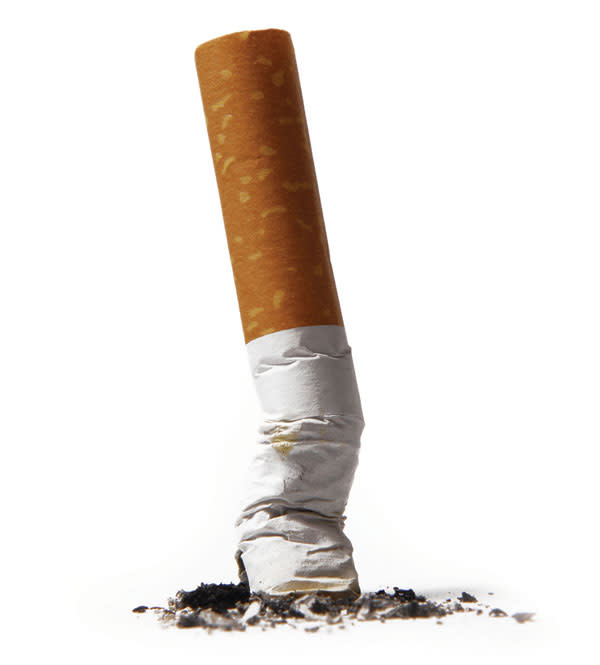 Nov. 19 marks The Great American Smokeout
The American Cancer Society encourages smokers to use the day to make a plan to quit. Find tips and info at cancer.org.
Keen on Genes
PGT Medical brings genetic sequencing to Sarasota.
Sarasota startup PGT Medical wants you to get tested—or, more specifically, to get your genes tested. A product of the government-funded Human Genome Project, PGT specializes in the ever-expanding realm of genetic applications for individuals' unique DNA sequences. In other words, once doctors have a map of your DNA, they can make diagnoses and apply treatments that are specific to your own genetic materials. It's contemporary medicine's latest great frontier, with certain diseases already linked to their corresponding genes and certain medications prescribed based on what a patient's genes say about how the drugs will be metabolized. And scientists are racing to find new applications every day.
But it all starts with a simple blood test, and PGT is ramping up education efforts with its Genetic Awareness Project, so that more doctors and patients will be aware of and comfortable with the concept, so that diagnosis and treatments can be as quick and efficient as possible. The ultimate goal is for that simple blood test to become a standard part of a doctor visit.
Varieties of Genetic Testing
Diagnostic testing Identifies disease and determines course of action.
Predictive and pre-symptomatic genetic tests Find changes in genes that increase a person's likelihood of developing diseases.
Carrier testing Identifies people who "carry" a change in a gene that is linked to disease. Though they may not ever develop that disease, carriers have the ability to pass on the gene change to their children.
Prenatal and newborn testing Helps to identify disease in fetuses.
Pharmacogenomic testing Provides information about how certain medicines are processed by an individual's body.
Research genetic testing Discovers how genes contribute to health and to disease.
Put Your Health Hero on the Map
The President's Council on Physical Fitness is now accepting nominations for its annual Community Leadership Awards, which honor 50 individuals or organizations that encourage or enhance participation in sports, physical activity, fitness or nutrition.
Got a local in mind? Nominate him or her at wcdapps.hhs.gov/fitness/fitness/communi-tyleadershipaward.