Article
Hall of Famer Nancy Lopez on Why Golf is Good for Your Health
Plus, a new breakthrough in kids' eye care, and are e-cigarettes helpful or harmful?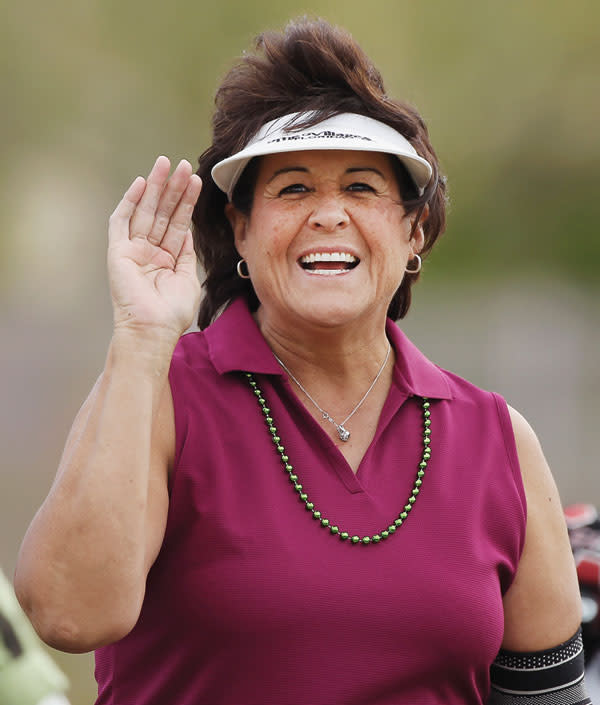 Play Happy
Nancy Lopez on this month's Guardians Retirement Championship and the health benefits of golf.
Nancy Lopez's Hall of Fame career began right here in Sarasota, when in 1978 she won her very first LPGA event at Bent Tree Country Club. Nine years later, she returned to win again. And now, with children and grandchildren living in Venice, she'll participate in the festivities surrounding this month's LPGA Symetra Tour Guardian Retirement Championship at Sara Bay Country Club, which will benefit local cancer organizations.
Lopez has long been involved in charity, and, because of her love of sports and passion for people, health-related causes have always been close to her heart. She's supported organizations ranging from March of Dimes to hospice to breast cancer. For the Guardians Retirement Championship, the Symetra Tour (comprising aspiring LPGA golfers) has partnered with local Walgreens locations to raise money for Center for Building Hope and Brides Against Breast Cancer. Lopez will take part in a "meet the pros" reception on April 21 and play in the pro-am portion of the tournament on April 22.
"You never know how cancer will affect you," Lopez says. "You may be helping your own child one day."
As for her own health, Lopez admits that, in her day, "We [pro golfers] kind of neglected ourselves." Now, at age 58, her knee troubles have warranted stem cell therapy. She remains an avid skier and plays golf frequently, but she's always aiming for improvement.
"My body's taken a beating. I hope this year will be my year of reviving—I'd like to lose some weight. I'm eating better. I want to have a good old life."
She's also an outspoken advocate for the health benefits—both physical and mental, and especially for women—of the game she loves. Her Venice-based Nancy Lopez Golf Adventures project, which follows the slogan "Play happy," arranges vacations that incorporate golf instruction and playing time.
"I just want to get the word out about golf," she says. "It's not about how long you play. It's that you can smell the fresh-cut grass, get away from the stress of life—it's killing us. I've been encouraging women to play. Play nine holes—it revives you. You need that time to recharge. After it, we really are better parents, better spouses, better people."
LPGA Symetra Tour Guardian Retirement Championship, April 20-26
Sara Bay Country Club, 7011 Willow St. (941) 355-7658 | sarabaycc.org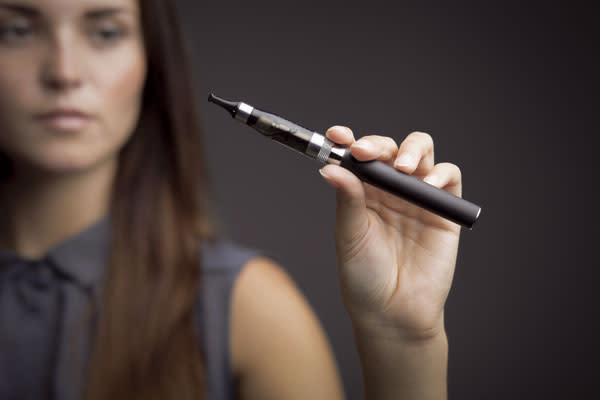 E-Cigarettes: Help or Harm?
Though they've been used by countless smokers to transition away from actual cigarettes, e-cigarettes—the electronic, vapor-based nicotine delivery systems—are now getting a backlash from the medical community. Over the last decade, the products have become popular both as tools for quitting and as ways to stay a "smoker" in smoke-free environments (because the vapor quickly dissipates, many nonsmoking establishments still allow the use of
e-cigarettes). But that popularity has led to increased scrutiny, and concern that the e-cigarettes may actually promote nicotine addiction rather than helping people quit.
There's also a fear that e-cigarettes are attractive to teenagers, who may develop an addiction they would have otherwise avoided. And they're not as harmless as initially thought. Reports now show that e-cigarettes can produce alarming levels of formaldehyde, rivaling the carcinogen production of their real counterparts.
The debate heated up this winter, when California declared e-cigarettes a public health threat just as three Florida teens were hospitalized after smoking an e-cigarette—which are illegal to sell to minors in this state.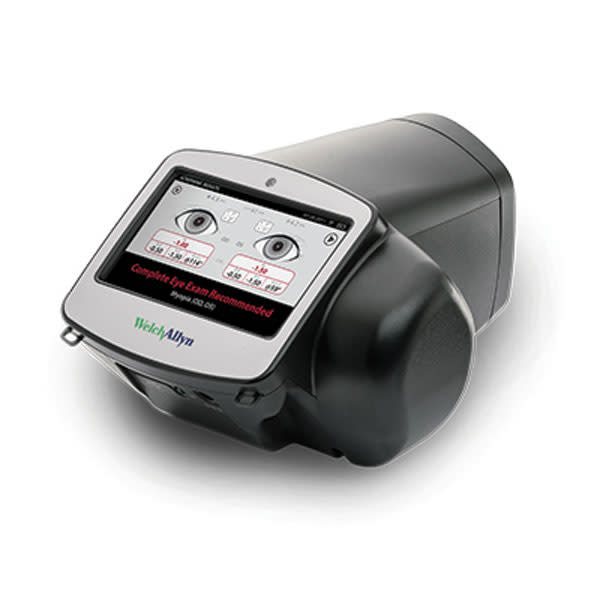 Spot Vision
A breakthrough in kids' eye care.
Problem: Pediatricians have a tricky job when it comes to eye care. What can be an intimidating process for adults can be downright impossible for children, who balk at traditional machines, can't always follow directions for eye charts and may not be inclined to sit still in the first place.
Solution: The "Spot Vision" Automated Vision Screening system, now in use locally by Sarasota pediatrician Dr. Robert Weiss. The handheld device can screen patients from three feet away, scanning both eyes simultaneously, and detect every-thing from cataracts to nearsightedness. Early detection can be key to treating sight problems before they're irreversible, which in some conditions can happen at 5 years of age. Spot Vision is effective on children as young as 6 months. The device also uses lights and sounds to capture the attention of young patients, and its data is exported to the doctor's computer via WiFi.
Not long after he began using the machine this year, Weiss was able to successfully screen a 5-year-old boy with autism, whom Weiss diagnosed with astigmatism.