Article
Sarasota IV Lounge Offers a New Kind of Preventative Medicine
Plus, Wild Ginger Apothecary opens for business, free dental screenings at LECOM and National Nutrition Month.

Healthy Hook-Up
The Sarasota IV Lounge plugs you into a new level of preventive medicine.
Doctors often use IV-administered vitamins and nutrients to treat existing illnesses and other conditions. But what if IV treatments were available for people before they needed more serious medical intervention?
The one-year-old Sarasota IV Lounge in midtown Sarasota offers a full menu of nutrient-rich, medically sound "cocktails" to alleviate common chronic conditions, combat illnesses and boost everyday wellness. The "Skin Repair" bag, for instance, combines vitamins and antioxidants with a big dose of hydrating fluids to revive skin cells.
The "Pick Me Up" consists of taurine, B12, magnesium and that all-important hydration to boost energy. There are IV cocktails for detoxification, immune system, fertility, mood-lifting and even hangovers (walk-in spots available).
The founder of the lounge, the late Dr. Guy DaSilva of Lakewood Ranch's DaSilva Institute, was a pioneer in intravenous techniques and frequently traveled across the country to lead seminars about IV treatments. Similar medical lounges exist in places like Miami and Las Vegas, though DaSilva designed his cocktails to serve the broader spectrum of health conditions within Sarasota's medically savvy population.
The treatments are administered by a registered nurse in a medically supervised but relaxing, spa-like lounge setting. Treatments last between 30 minutes to an hour.
You might think of the IV concoctions much in the way you envision juice bars and over-the-counter vitamins—a proactive way to help the body run a little more smoothly. But unlike juices and pills, which are subject to imperfect absorption through the digestive system, the primary argument here is that IV treatments go directly into the bloodstream. And, in addition to nutrients and minerals, that 100 percent absorption includes simple hydration, which many of us neglect and can make a huge difference in health and wellness. (Athletes are often given hydrating IVs, especially in the case of illness or warm-weather games, because drinking Gatorade just won't cut it.)
Some question whether nutrients like B12 and magnesium actually improve health, or the logic of rehydrating by IV when a person is still capable of drinking. And some doctors worry that this might be used as another do-it-yourself treatment in lieu of more traditional intervention.
But the IV approach has its supporters, and Sarasotans now have a chance to experience it for themselves.
The treatments are administered by a registered nurse in a medically supervised but relaxing, spa-like lounge setting.
IV "cocktails" to boost wellness are served in the one-year-old facility.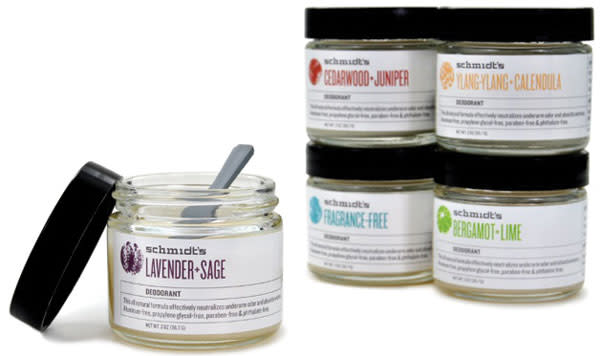 Natural Beauties
Nicole Leffler of Gulf Gate's new Wild Ginger Apothecary picks her favorite health and beauty products.
Skinny Coconut Oil: the only 100 percent raw coconut oil on the market. "This is the purest coconut oil I've come across," says Leffler. "It's wonderful for cooking, or used on the body, and it's great for brain function, immune system, heart health, blood sugar and metabolism."
Oregon Kombucha Starter Kits: Kombucha comes from fermenting tea and sugar with the Kombucha culture, resulting in something similar to sparkling apple cider. It originated in second-century BCE China and was known as "the Tea of Immortality." Kombucha beverages are commonly available at health-food stores, but "This is the chance to make your own batch at home for a fraction of the cost," says Leffler. "Plus it's a fun project."
Schmidt's Deodorant: A gel-like solution applied with the fingers, Schmidt's eliminates underarm odor and wetness without harmful chemicals. (Featured on the Today show.)
Valentina's Home-Brewed Pure Body Care: The average perfume has more than 250 different chemicals in it, but Valentina's products use nontoxic essential oil blends that help improve mood, stress and overall mental outlook. The theory is that scents can guide behavior, including breaking out of bad habits. "Plus they smell amazing!" adds Leffler.
March is National Nutrition Month
Open wide for FitSnack (fitsnack.com), the latest in the current trend of making healthy eating easy—so easy, in fact, that now you don't even have to leave your home. The Colorado-based company will ship you a monthly package of between six and nine healthy products from a variety of producers. Think seeds, chips, cookies, granola and more, each of them an easy, tasty alternative to the office snack machine. Offering satisfying, nutrient-dense energy as well as responsible production, the products are selected to align with Fit Snack's philosophy of "the perfect 10" healthy qualities:
High protein
Complex carbs
Low sugar
No GMO
Organic
Gluten-free
Sustainably farmed
Clean
Paleo
Raw
Depending on your subscription, the service ranges from $20 to $24 per month.
Free Dental Screenings
Get your teeth checked out and help local medical students prepare for their future careers. In addition to the free screenings, the LECOM dental office is also accepting new patients, with standard fees applying to treatments rendered.
Where: Bradenton's Lake Erie College of Osteopathic Medicine School of Dental Medicine, Kavo-Kerr patient clinic, 4800 Lakewood Ranch Blvd.
When: Mondays, 9 a.m.-noon and 1 p.m.-4 p.m., through March 23
What: X-ray of the entire mouth, examinations of the teeth and gums, oral cancer screenings of the soft tissue and tongue
Information and appointments: (941) 405-1600, lecom.edu/lecomdentalclinics