Article
Sarasota Health News: November 2013
This month: The scoop on the paleo diet, Bioness Corporation's L300 Plus and spotlight on IMG's Ignite 360 Fitness.

Eat Like a Caveman?
Three local dietitians weigh in on the paleo diet—no grains, legumes, dairy, potatoes, salt or processed foods.
Mira Calton, CN, co-author (with husband Jayson), Rich Food/Poor Food and Naked Calories: "This diet is filled with a very large variety of fresh vegetables, fruits, nuts, seeds, berries, poultry, fish and meats. It eliminates many foods that have been shown to contain anti-nutrients or potentially cause allergic reactions. It also favors sustainability and higher quality, more vitamin- and mineral-rich foods. Paleo works extremely well for those suffering from autoimmune conditions and looking for weight loss. Paleo has a real sense of community and is much more of a lifestyle than a diet program."
Rebecca Kloss, RD, Doctors Hospital and Food for Thought, LLC: "I love that the popularity of the paleo diet is bringing to light that over-processed foods with tons of chemical ingredients are not supposed to be the mainstay of a healthy diet. I also love that it opens up the discussion about dairy foods not being as healthy as most people believe. The rationale behind cutting out legumes, beans and all whole grains is not completely valid. The so-called "toxins" that they claim are dangerous in beans, for example, are gone by the time you soak and cook the beans. I don't know too many people trying to eat their beans raw. If you truly wanted to avoid all of the so-called dangerous substances that you might find in beans and legumes, then you would also have to avoid items like fruits that are allowed on the program."
Eileen Bogo, RD, LD/N, clinical nutrition manager, Manatee Memorial Hospital: "The benefits of a paleo diet are it promotes a higher vegetable and fruit intake; in addition, it promotes the less processed, refined food products. The cons of the paleo diet are it limits the benefits of nutrients from whole grains and dairy. Animal proteins are also not as lean as they were during cavemen times. Therefore you may be consuming more saturated fat than necessary. The misconceptions of the diet are that we must follow our prehistoric eating patterns to ensure a healthy lifestyle. The reality is that most cavemen had to eat a limited diet based on the harsh conditions they encountered day to day. They also had a life expectancy of 20 years. We currently have a vast array of healthy food choices that can be very beneficial to our health."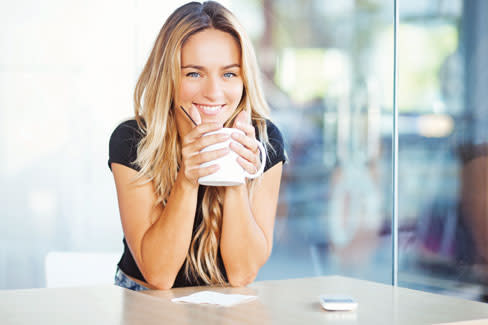 Healthy Mindset
Psychologist Nathan White, who finished his post-doctoral work at New College before opening his Sarasota practice this past spring, describes common issues and helpful hints for overcoming emotional roadblocks.
Healthy outlook: Whether changing careers, graduating, getting married or facing a divorce, "fear" is common for people in life transitions, says White. "I see a lot of people struggling with worst-case scenarios—marriage falling apart, losing their job, fear of judgment. At the root is a person's inner dialogue, what they say to themselves, which can give rise to depression and anxiety. People get a thought in their head, and they yield to it. I challenge them to think about what thoughts they're letting in and instead focus on practical things to do."
Healthy body: Exercise, adequate sleep and proper nutrition are all integral to psychological health, says White.
Healthy words: "People will come in and say, 'Oh, I made a mistake,'" says White. "I try to veer away from using that kind of language. Instead, 'I made a choice, and it had some consequences.' Particularly when dealing with depression, changing the language and making it more neutral can be helpful."
Healthy interactions: "Utilize social support—a coach, family member, priest or minister," he says. "If someone is successful in an area of their life, learn from them. Apply some of those same principles in your life."
Healthy awareness: "People may not have ever taken the time to think about what they wanted," says White. "You start going in a direction that you don't want to go in. But sometimes people don't know because they've been socialized to do what other people want. If you don't know what you want, how are you going to get it?"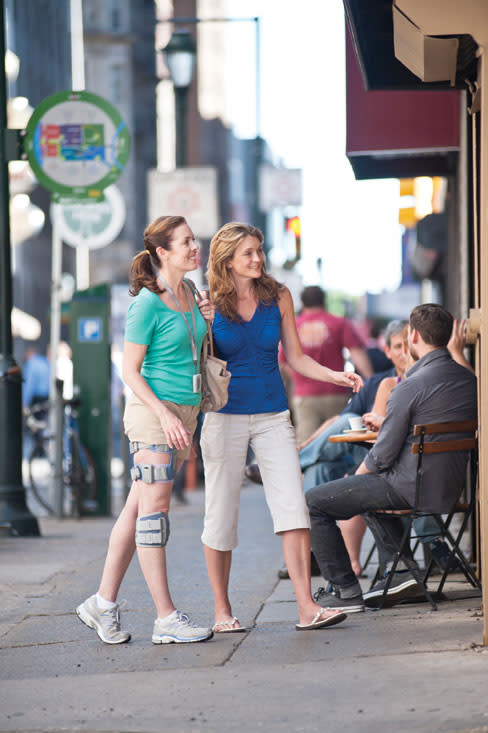 Tip-Top Tech
The Bioness corporation's original knee-mounted L300 makes great strides in correcting foot-drop, a condition associated with neurological diseases like Parkinson's, where the front of the foot may drag or catch on the ground while walking. The L300 Plus takes that treatment a step further with the addition of a second machine that fits around the thigh. With both parts of the device delivering controlled electrical stimulation to the lower and now upper leg, the L300 Plus, which is now in use at HealthSouth Rehabilitation Hospital of Sarasota, allows for an even more stable and natural gait.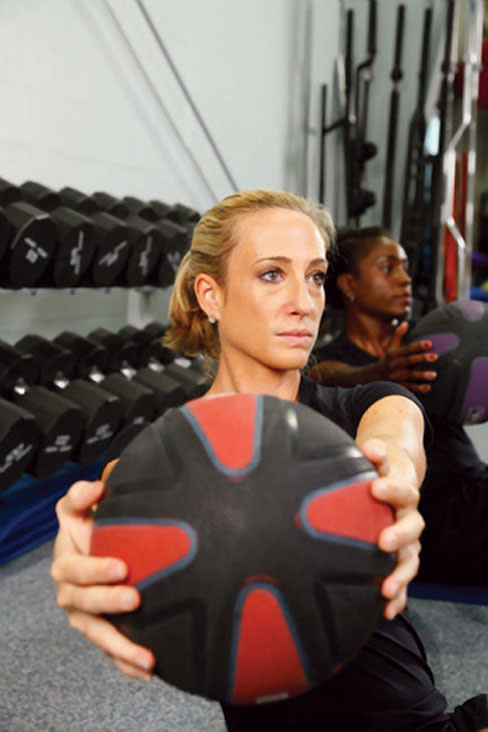 Spotlight On: IMG's Ignite 360 Fitness
What: IMG-developed athletic training methods.
Where: 4141 S. Tamiami Trail, Sarasota
How it Works: Hour-long group workouts focus on performance-based balance, strength and movement exercise.
Why it's different: Rather than fitness claims from unknown and far-flung sources, this pedigree is both tested and local. IMG has been training elite professional athletes in Bradenton for three decades, and while it does offer some on-site adult-amateur opportunities there, Ignite 360 opens up its methods to everyday competitive recreational athletes.
For more Sarasota health news, click here to read our Health & Fitness blog.
This issue appears in the November 2013 issue of Sarasota magazine. Like what you read? Subscribe to Sarasota magazine. >>