Article
New Treatments for Foot Ailments
Sarasota physicians offer new foot care treatments and insights into foot health.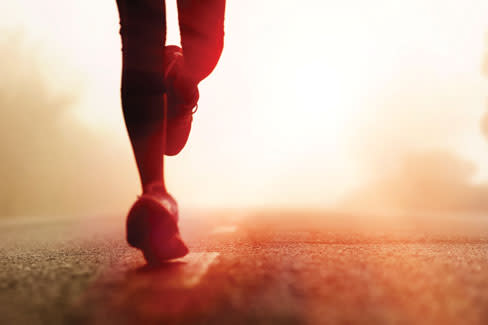 Foot Smart
Especially as you get older, the health of your feet can be a window into the health of your whole body. Take a look at some common symptoms and causes.
What's Up With That?
Symptom: Tingling or numbness
Possible cause: Diabetes
Symptom: Swelling
Possible cause: Heart disease, high blood pressure or kidney disease
Symptom: Pain or stiffness
Possible cause: Arthritis
High-Tech Help
New treatments for foot ailments, from Dr. Paul Yungst of the Sarasota Foot Care Center.
Bioengineered Alternative Tissue These new wound-care "patches," resembling actual skin grafts, include growth factors that speed up healing. They're used, for instance, on diabetic patients who have developed ulcers.
Internal Fixation Devices Reconstructive foot surgery now uses a variety of devices for precision and strength, including cannulated screws that can slide down a wire to an exact location; head-less screws, which can be made flush with the bone; and plates that are each designed to fit a specific joint in the foot.
Laser Fungal Treatment For toenail fungus, a specially designed laser has been shown to be even more effective than topical or oral treatments. It requires only three sessions with the laser, and then eight months or so for the healthy nail to grow out
Fact: Each of your feet has 33 joints, and any one of them could be affected by arthritis.
For more Sarasota health news, click here to read Hannah Wallace's Health and Fitness blog. >>