Article
Cancer News and Breakthroughs from Southwest Florida Physicians
Southwest Florida's cancer experts suggest healing options for patients, from hospital treatments to support groups.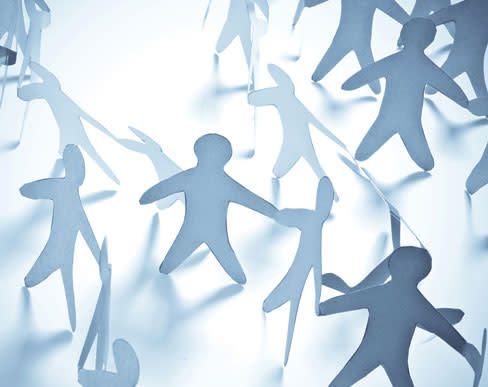 Receiving a cancer diagnosis is as sobering as it is common nowadays, with the disease taking the lives of nearly 1,600 people in the United States each day, according to the American Cancer Society (ACS). But the statistics do not keep sufferers from confronting the illness and attempting to beat the odds. Opportunities for treating cancer, both medically and emotionally, are numerous in Southwest Florida.
Depending on the level of care cancer patients require, a short drive to a hometown hospital or a trek across I-75 to Moffitt Cancer Center in Tampa may be the most beneficial option.
Moffitt is about an hour-long journey for the average Sarasota resident, and the facility is the only Florida-based cancer center that has received a National Cancer Institute designation as a Comprehensive Cancer Center. Moffitt also offers Total Cancer Care, which is a trademarked, customized course of treatment based on a patient's one-of-a-kind genetic fingerprint.
Because of these standout features, Moffitt is often a necessary trip, though Dr. G. Douglas Letson tries to keep patient care as local and convenient as possible.
"We try to work as closely as we can with the cancer physicians in Sarasota," says Letson, who serves as Moffitt's executive vice president of clinical affairs, physician-in-chief and chair of education. "But patients may need to come to Moffitt for procedures like bone reconstruction, since they don't have that technology in Sarasota and we do."
Letson is an orthopedic oncology surgeon who specializes in minimally invasive reconstructive surgery, limb salvaging and segmental prosthesis. He's the only physician in the United States who has successfully implanted and lengthened the limbs of seven children. He is also a professor of surgery, radiology and orthopedics at the University of South Florida and the director of USF's Orthopedic Residency Program. With his team at Moffitt, Letson is working on advanced, time-efficient procedures for cancer sufferers.
"For example, when people have cancer that has spread from a lung, it commonly spreads to the bone and that increases the risk of fracture. If the bone breaks during cancer, they may lose the function of their limbs," Letson says. "We used to do very large hip replacements and pelvic reconstructions to reinforce that weakened bone. We put big plates and screws into the pelvis, which was about a four-hour procedure, and patients were in the hospital for several days. Now, using imaging, my partner, Dr. David Cheong, will inject bone cement and reinforce the area through an outpatient procedure with a straw-sized hole. It's amazing."
Letson regularly talks with the medical, radiation and diagnostic oncologists at Sarasota Memorial HealthCare System about optimal courses of treatment. Dr. Richard Brown is the director of Cancer Care Services at Sarasota Memorial Hospital (SMH), overseeing the inpatient and outpatient oncology units, the Breast Health Center and the Cancer Registry. Dr. James Fiorica leads the Women's Cancer Care program at SMH and works collaboratively with gynecology, family practice, internal medicine and medical oncology practitioners.
Oncology-certified nurses, clinical educators, certified tumor registrars, care coordinators and genetic counselors are onsite, too. The latter are involved in SMH's Genetic Education Program (GEP)–the region's only program of its type, which offers one-on-one reviews with patients about family cancer histories. The GEP has been especially advantageous to people who are at high risk for breast cancer.
In May, when actress Angelina Jolie elected for a double mastectomy and reconstructive surgery to reduce her breast cancer risk, the public became increasingly aware of this type of genetic education and testing. More people are now considering the GEP as a proactive choice.
Manatee Cancer Center's two Bradenton locations provide cutting-edge treatments for breast, prostate, lung, brain, colon and rectum cancers. In 2011, the Center introduced the ARTISTE from Siemens Medical Solutions, a linear accelerator that uses the technology of Image Guided Radiation Therapy (IGRT) and Image Modulated Radiation Therapy (IMRT). This is perhaps the biggest advancement in the radiation technology in 10 years, as image-guided treatment allows more precise delivery of radiation to targeted tumors.
The Hope Builders
Before, after and in between cancer therapy in any hospital setting, patients can look to the Center for Building Hope (CBH) for relief. Here, at a three-year-old building in Lakewood Ranch, is a packed schedule of free services for cancer sufferers, affected family members and caregivers.
The nonprofit CBH was previously known as the Wellness Community and served Sarasota for 14 years. Brides Against Breast Cancer is the CBH's popular sister organization, which hosts traveling "Tour of Gowns" bridal shows to generate support for the breast cancer cause.
The CBH's regular programs, such as educational workshops with area professionals, are available through a network of community-based centers, hospitals, oncology practices and other nonprofit organizations. The "patient active" concept that is utilized in the CBH's programs helps patients regain control of their lives, maintain positivity and find camaraderie.
More than 100,000 people will be diagnosed with cancer in Florida this year, says the CBH's program director and licensed mental health counselor, Andrea Feldmar. About 400 new people come to the CBH each month. It is crucial that these patients are uplifted at every stage of the disease to increase their chances of survival.
"We have created an environment that is all about empowering cancer patients and anybody impacted by the disease," Feldmar says.
Every Wednesday afternoon at the CBH there's a newcomers' orientation, an opportunity for anyone who has been recently diagnosed with cancer to learn about available community resources. There are also weekly support groups and monthly networking sessions.
Patients can participate in watercolor classes, expressive writing exercises, pottery making, yoga, belly dancing, tai chi and acupuncture at affiliated locales. The CBH partners with such venues as Sarasota Memorial Health Care System, Manatee Memorial Hospital (MMH) and Blake Medical Center (BMC).
Recent onsite programs at the CBH have included "Depression and Anxiety: The Emotional Side Effects of Cancer" with Dr. Elizabeth John, and "Nutrition and Cancer" with nutrition consultant Pam Mathis.
A Web of Support     
At SMH, there is a breast cancer survivors' exercise program and a prostate cancer group.
The Caring Friends Cancer Support Group meets every Wednesday night at BMC. The Women Living With Cancer group at MMH meets on the second and fourth Thursday night of each month. "Monday Makeovers" at Manatee Cancer Center pamper patients with make-up and beauty sessions.
For breast cancer patients or those who may be at risk, Susan G. Komen Florida Suncoast offers screening programs. Uninsured or underinsured men and women can take advantage of the Sarasota County Health Department's "Be Smart Mammogram Program" and We Care Manatee's Mammography Voucher Program.
"When you get a cancer diagnosis, you tend to have a great deal of anxiety about it and you pile this on top of feeling so isolated. We try to get people out here and realize it's not so gloomy," Feldmar says. "There are many pearls of wisdom that come with a cancer diagnosis. You tend to get your priorities straight really fast. Once you get it, everything looks much clearer and life can actually be much sweeter."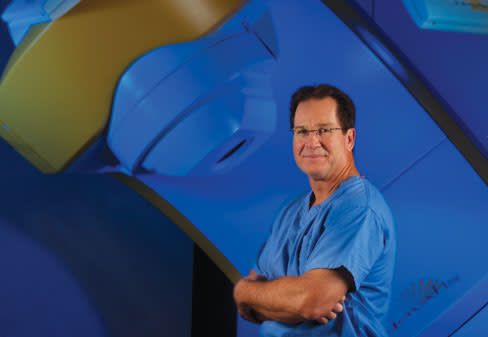 Preventing Cancer
The ACS estimates that about 174,100 cancer deaths will be caused by tobacco use alone this year. In addition to this startling figure, nearly one-quarter to one-third of the 1,660,290 cancer cases expected to occur this year will likely be attributed to physical inactivity, obesity and poor nutrition.
While annual screening tests can help to detect cancer at its earliest stages, it is imperative that people take action in their day-to-day lives. Adults should engage in at least 150 minutes of moderate-intensity or 75 minutes of vigorous-intensity physical activity on a weekly basis, the ACS suggests.
This exercise should be coupled with a plant-rich diet low in processed and red meats. Consuming at least 2½ cups of fruits and vegetables each day and choosing whole-grain instead of refined-grain products is recommended. Alcohol consumption should be limited to no more than one drink daily for women and two for men.
Community action is another integral part of cancer prevention. Citizens can champion access to nutritious, affordable foods in worksites and schools, and of course, maintain healthy practices at home.
Local Resources
American Cancer Society
2970 University Parkway, Sarasota, (941) 328-3771; cancer.org.
Blake Medical Center
2020 59th St. W., Bradenton, (941) 792-6611; blakemedicalcenter.com.
Cancer Center of Sarasota-Manatee
3830 Bee Ridge Road, Sarasota, (941) 923-1872; cancersarasota.com.
Center for Building Hope
5481 Communications Parkway, Sarasota, (941) 921-5539; centerforbuildinghope.org.
Lakewood Ranch Medical Center
8330 Lakewood Ranch Blvd., Bradenton, (941) 782-2100; lakewoodranchmedicalcenter.com.
Manatee Cancer Center
401 Manatee Ave. E., Suite A, Bradenton, (941) 748-4324, and 6215 21st Ave. W., Suite B, Bradenton, (941) 795-2270; myfloridacancer.com/manatee.
Manatee Memorial Hospital
206 Second St. E., Bradenton, (941) 746-5111; manateememorial.com.
Moffitt Cancer Center
12902 USF Magnolia Drive, Tampa, (813) 745-3976; moffitt.org.
Sarasota Memorial Health Care System
1700 S. Tamiami Trail, Sarasota, (941) 917-9000; smh.com.
For more Sarasota health news, click here to read Hannah Wallace's Health & Fitness blog. >>