Article
Pulse: Weight Loss Done Right & From The Heart
In the face of ever-changing dietary fads, Susan Lewis of Sarasota's weightmanagementcoaching.com touts a pragmatic approach to weight loss.
Weight Loss Done Right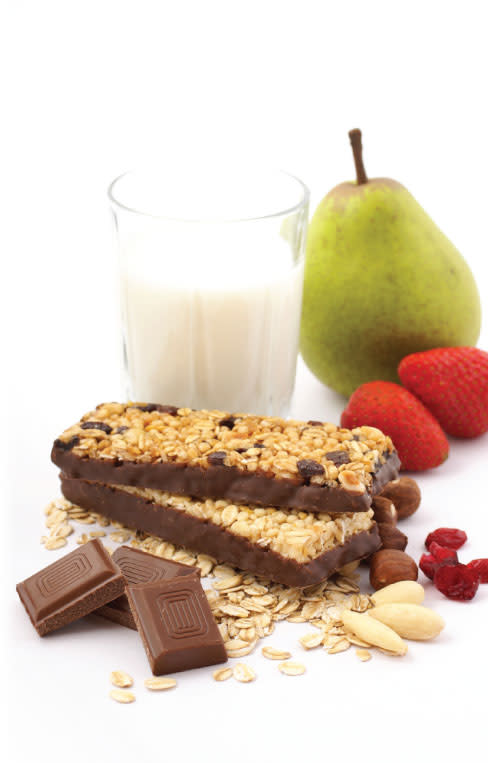 In the face of dietary recommendations and fads that seem to change continually, Susan Lewis of Sarasota's weightmanagementcoaching.com touts a pragmatic approach to nutrition-oriented weight loss. Some diets might give a specific recipe for every meal, each day of the week. "Who the heck has time for that?" Lewis asks. On the other hand, she says, diets that focus strictly on a single rule are often riddled with nutritional drawbacks. For example, "We want raspberry ketones to take care of all of our problems," she says.
The answer instead, Lewis argues, is a thorough examination of lifestyle, which can reveal preferences and patterns of behavior that can be adjusted to the individual. "We say, 'This is what we have to work around,'" says Lewis. Healthy options abound, whether it's taking 10 minutes at night to prepare healthy snacks for the next day or choosing healthy, pre-made options at the grocery market for a quick dinner. Then re-examining these small solutions on a weekly basis can reveal what's working and what isn't. More adjustments can be made from there.
"A lot of people feel like their life is out of control and they're just grabbing [unhealthy foods]," says Lewis. "Controlling your food is a way of controlling your life."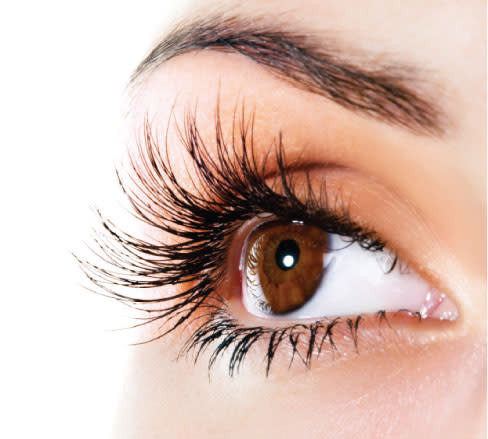 The Eyes Have It
Age-related macular degeneration (AMD), affecting 15 million Americans, attacks the eye's macula, which is responsible for the sharpest central vision. AMD creates dark marks, empty spots or wavy lines at the center, making the routine activities of daily living—like reading and driving—difficult, if not impossible.
Vitreo-retinal specialist Brandon Parrott of Sarasota's Center for Sight outlines six ways to limit your risk for macular degeneration.
> Stop smoking.
> Eat foods rich in Omega 3 fatty acids.
> Eat plenty of colorful vegetables and fruits.
> Control your blood pressure.
> Protect your eyes from the sun with polarized lenses.
> Get moving! Physical activity several times a week may reduce the risk of progression to advanced age-related macular degeneration and vision loss.
From The Heart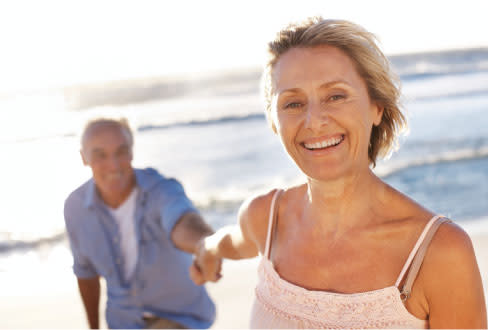 Heart disease is the leading cause of death in women, annually killing six times more women than breast cancer. Often, women's heart attack symptoms aren't as painful or prominent as men's, according to Dr. Anthony Pizzo of Bradenton Cardiology Center.
Female heart attack symptoms include:
> Shortness of breath
> Chest discomfort
> Dizziness, lightheadedness or fainting
> Sweating
> Unexplained fatigue or weakness
> Pressure in the lower chest, often confused for indigestion
> Back pain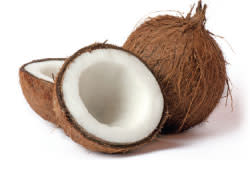 Medium-chain fatty acids like coconut oil go directly to your liver to be used as the kind of instant energy you usually get only from simple carbohydrates.
Did you know?
"Essential" nutrients are those that must be supplied by your diet because your body cannot manufacture them.
Book Smart
Healthy Without Health Insurance: Protect Yourself, by Sarasota's Dr. Matthew Edlund, author of The Power of Rest: Why Sleep Alone is Not Enough. In his latest book, Edlund emphasizes taking personal measures to maintain health and prevent serious problems, rather than concentrating on issues that may (or may not) be covered by healthcare—issues that seem to dominate national consciousness.
Naked Calories: Discover How Micronutrients Can Maximize Weight Loss, Prevent Disease and Enhance Your Life, by Mira Calton and Dr. Jayson Calton. This local couple spent six years traveling to more than 100 countries around the globe, studying the effects of various diets in a variety of cultures—from remote tribes to modern cities.